Keep your job posting up-to-date by deleting attachments that are no longer relevant to the job. 
If you'd like to add an attachment instead, refer to Add an Attachment to a Job. 
Delete an attachment 
1. Click Jobs from the left navigation bar, then select the job you want to delete an attachment from.

2. The job posting page will load–click the Job details tab, in the upper-middle section of the page.

3. Click the white button Edit attachments in the Attachments section to the right of the page.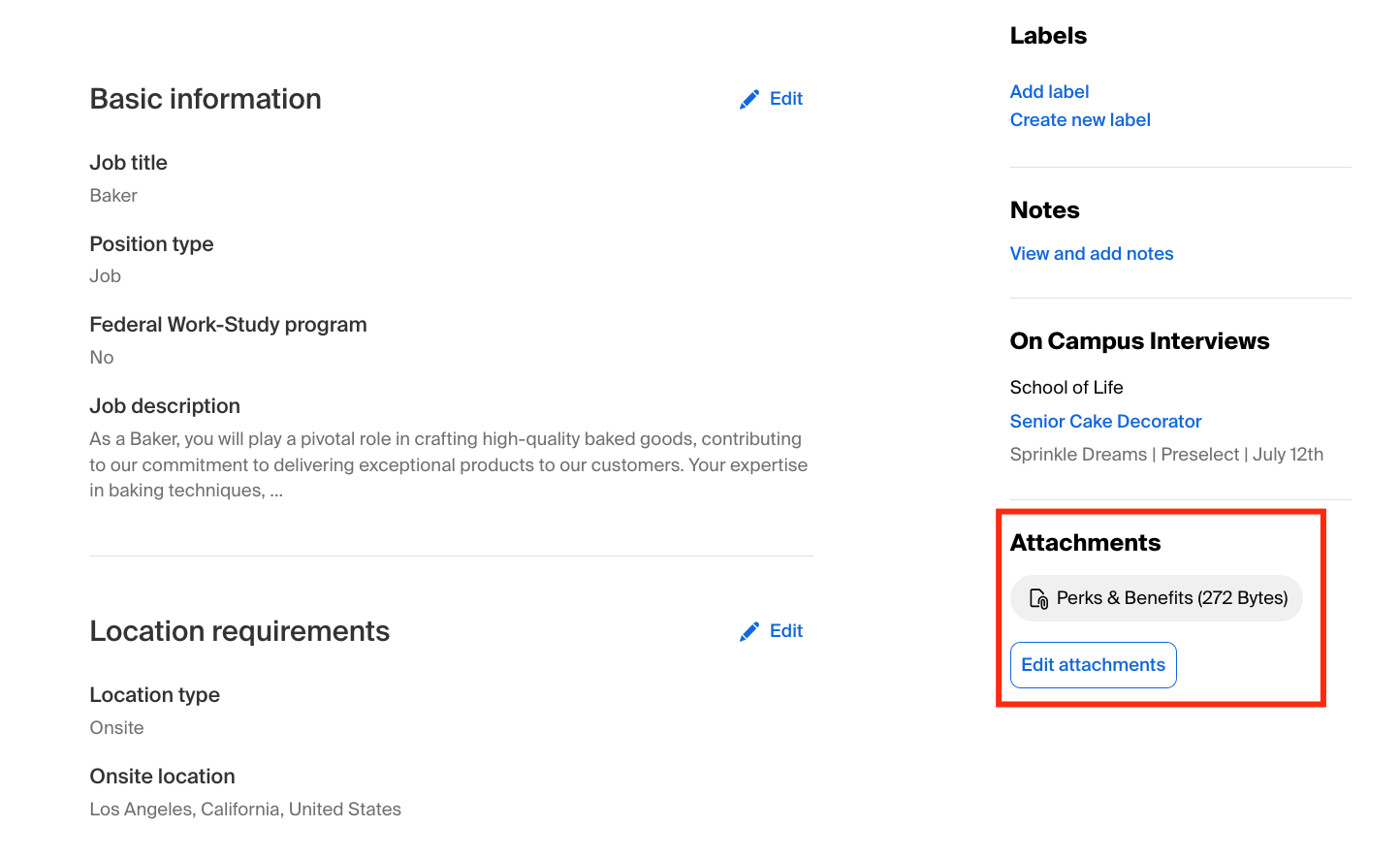 4. Locate the attachment you want to delete, then click the white button Edit to the right of the attachment. 

5. On the attachment page, click the red button Delete below the Document field. 
Make sure that you are editing the correct document before you click to delete.
Deleted attachments cannot be retrieved. We recommend saving the file to your computer if you need a copy.

6. Once deleted, the message "Attachment was successfully destroyed" will appear in a green banner at the top of the page.