If you're looking to download Applicant CVs or what's often called a 'CV book', you can do so yourself from your Handshake account!
1. To access your applicants on Handshake, first choose the particular Job or Interview, then click Applicants:
on a Job, the Applicants tab is to the right of Matches
on an Interview, the Applicants tab is in the upper-right corner of the page.
2. Check the boxes next to Applicant names individually. After checking at least one box, click Select all from the table header bar to check all Applicants.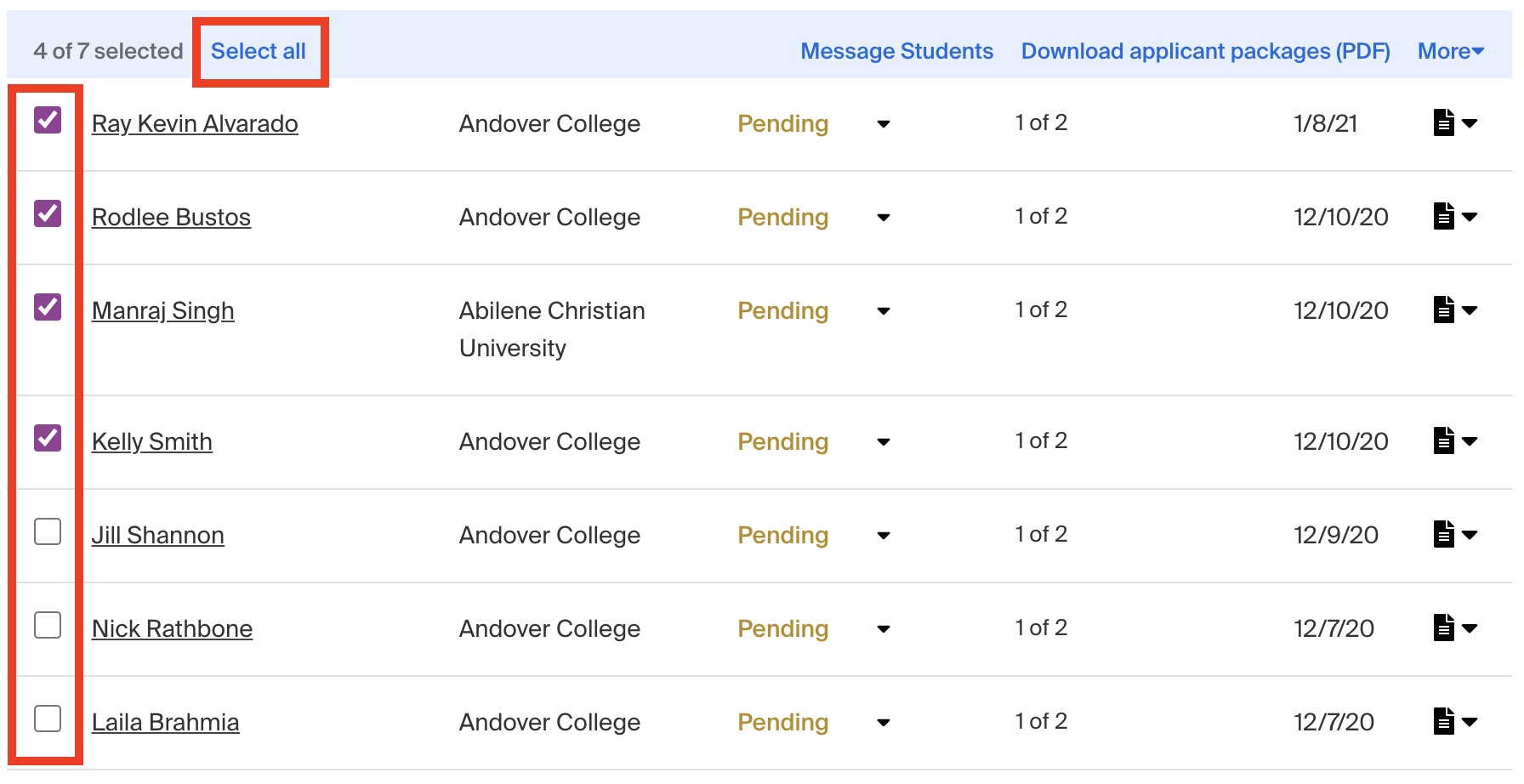 3. Click on Download applicant packages from the table header bar.

The file will either download to your computer immediately, or a popup will appear on the screen. If the popup appears:
Check the boxes for each type of document from these applicants you'd like to include in your Applicant Package, then click Next...
Click Confirm to start building the download.
Once it's finished, click directly on the blue linked text "Your download is ready. Click here to retrieve the file."
A link to download the applicant package file is also sent to the email address on your Handshake account. The email has the following details:
Subject: Handshake download: JOB TITLE Applications
From: Handshake <handshake@notifications.joinhandshake.co.uk>
Content:
"Hello NAME,
The bulk download you recently requested has completed. You can access the file below.
Bulk Download
Other
(FILE SIZE)
Thank you,
The Handshake Team"
The underlined text above is actually blue-hyperlinked in the email – click the link to download the file.
Here's an example of what this email can look like: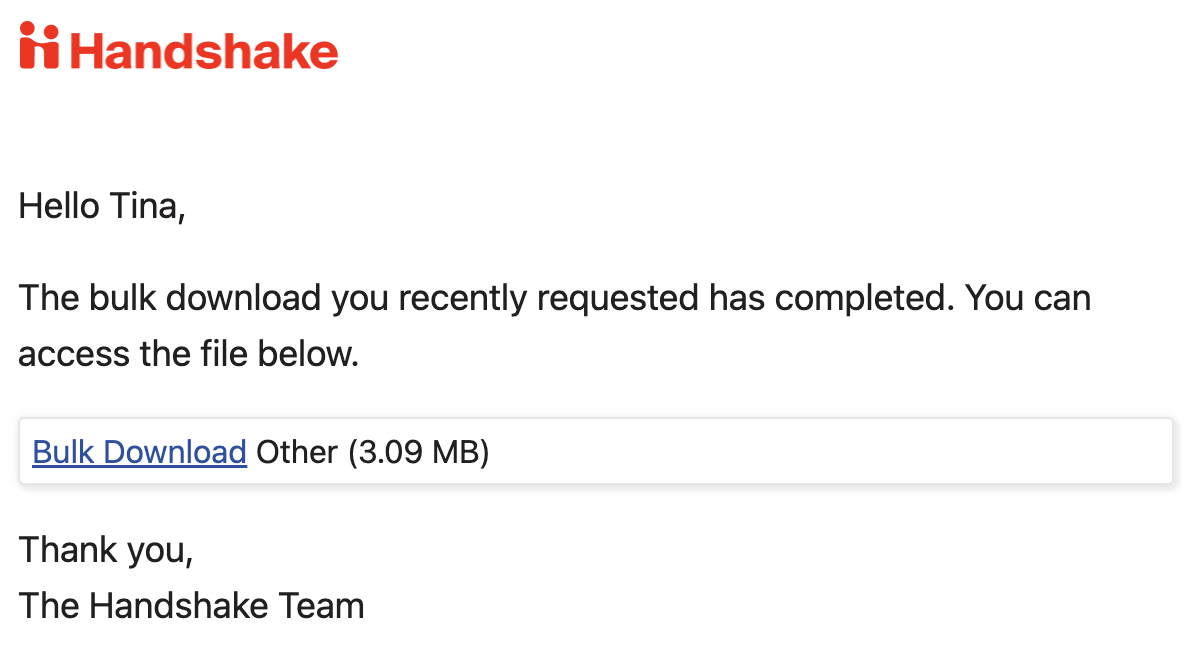 Application packages will include a cover page that lists a students name, email address, institution, level of study and course sorted by student last name. Learn more about Reviewing Applications in Handshake.
Troubleshooting Tip: we strongly recommend using Chrome or Firefox, not Internet Explorer as your web browser, if able. If you're already using Chrome or Firefox, try clearing your web browser's cache before logging back in to Handshake and try downloading again.