You can enter a First Destination Survey response for a student with the following steps:
1. Navigate to the First Destination page in the left-hand menu
2. Click on the relevant First Destination Survey
3. Search for the Student you would like to submit a response for, using the Recipient List filters on the left of the page, and click on the student's name.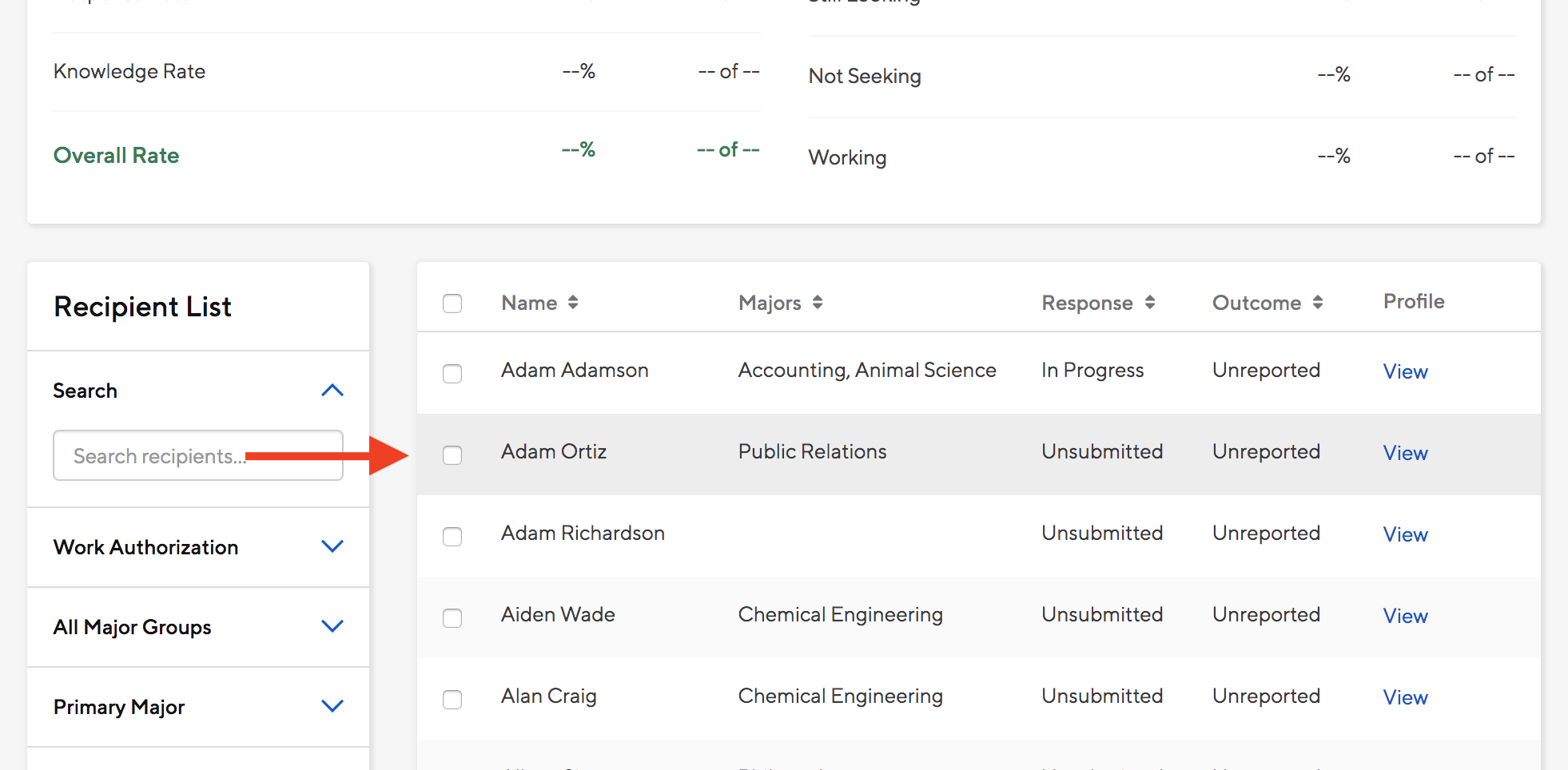 4. Click Submit a New Response

5. Enter the following information into the form that appears, then click Save at the bottom of the form:
Primary Program of Study

Secondary Programs of Study

Grad Month and Grad Year

Degree Type

Students personal (non-.ac.uk) email

Activity after graduation

Working

Volunteering

Continuing Education

Military

Still Looking

Not Seeking

Knowledge Source

Response Answer or Knowledge Answer

Status