If you are seeing that you've met your messaging limit, please see this article.
New or existing employers with a Trust Score of N/A or lower than 80 will not have the ability to directly message students in-app. This is to ensure that students are contacted by trusted employers via Handshake.
You can increase your Trust Score on Handshake by following the steps in this article on increasing your Trust Score.
You can locate your company's Trust Score by clicking on Company Page in the left hand navigation bar. The Trust Score will be located towards the lower right side of your company's page.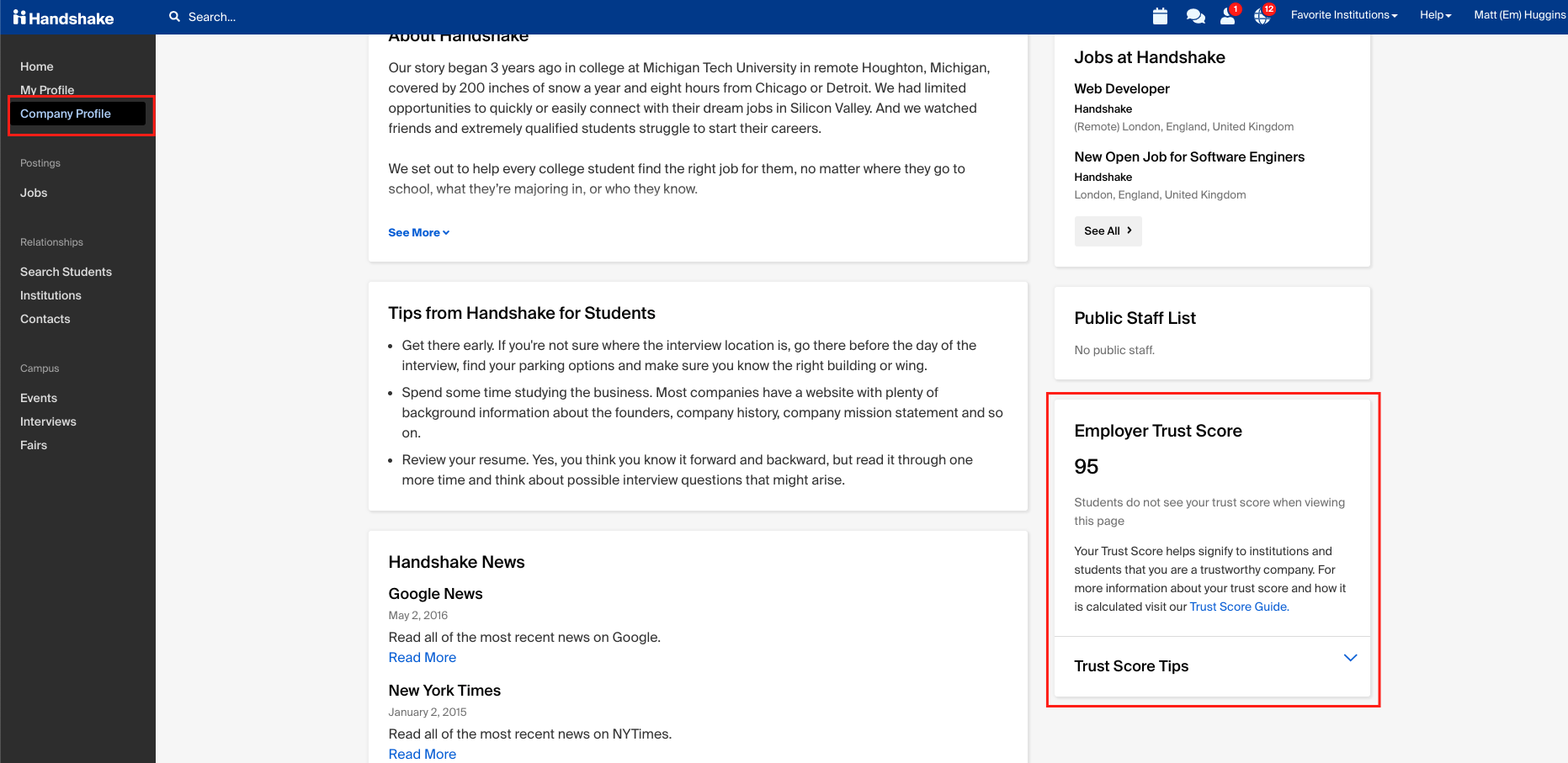 Improving any of the following areas will help to increase your Trust Score on Handshake:
activity level on the platform.
Approvals and Declinations at various institutions (read more about being declined here).
How long the employer has been on the platform.
Profile completeness.
Whether or not the employer has a valid web address.
Whether or not the employees associated with the company on Handshake have an email address that matches the company domain name.
Read more on how to message students here.