Marking a time slot in an Interview Schedule will allow you to designate time for breaks or lunches. Students will not be able to schedule this particular time. Here is how to do so:
First, start by clicking Interviews in the left-hand navigation bar and clicking directly on the name of the Interview you wish to edit: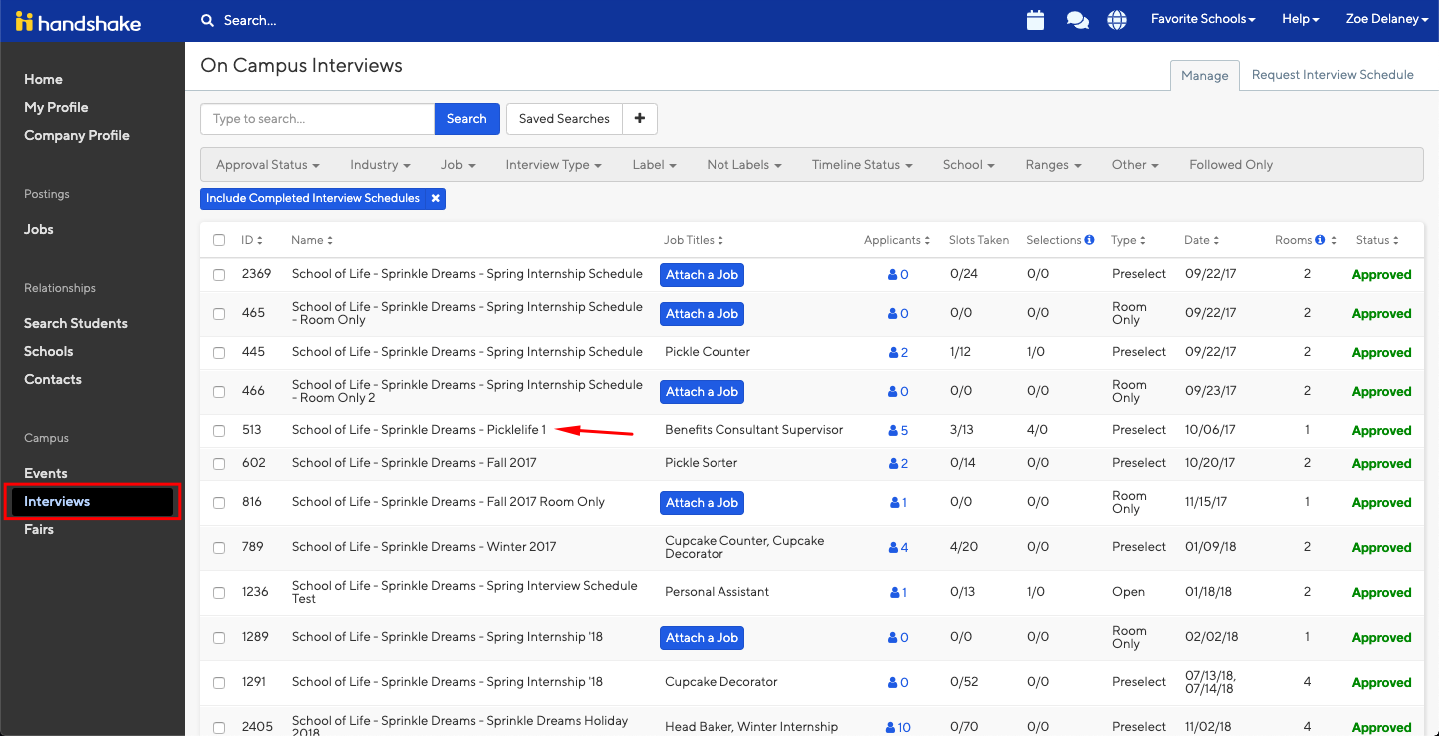 This will take you directly to this Interview's Details page. From this page, scroll down to review all current slots.
To edit an individual time slot, click directly on the individual slot (no need to check the box).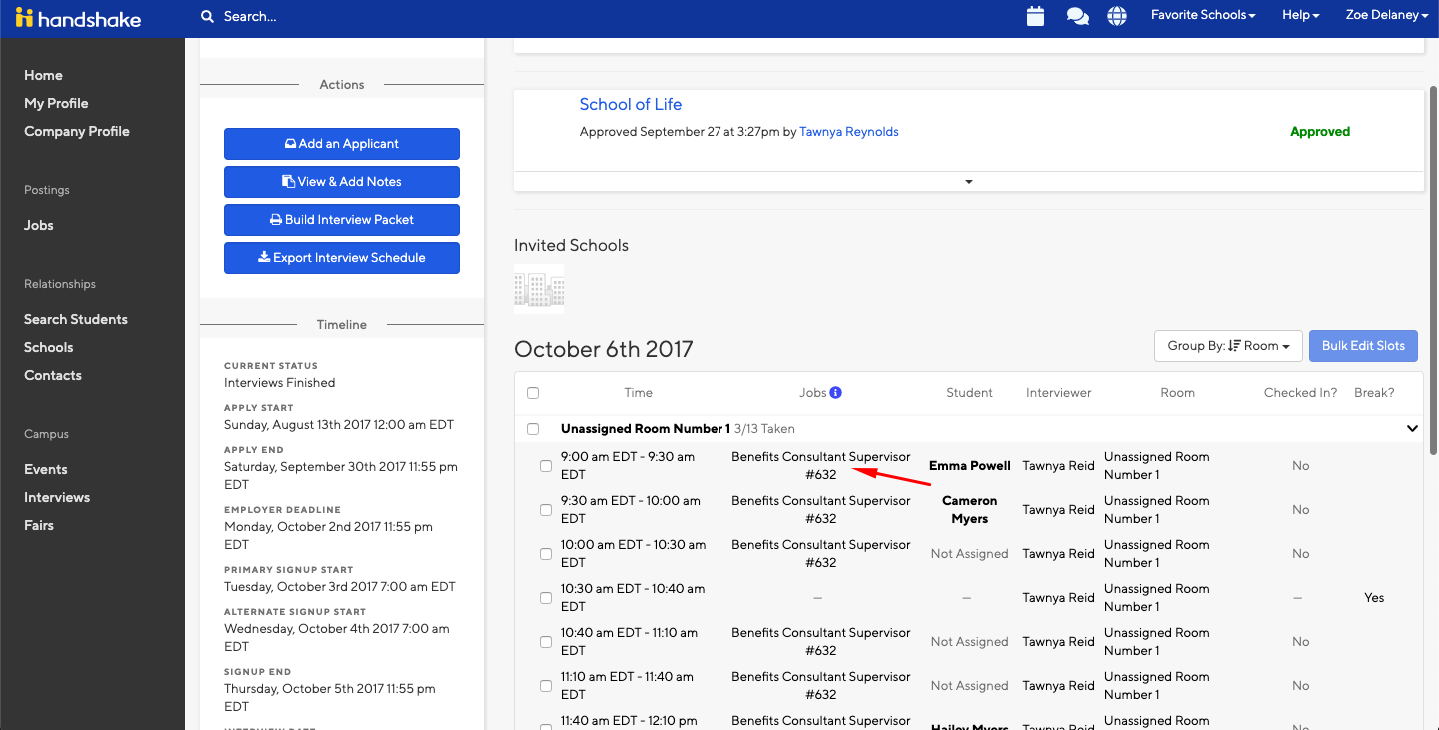 This will automatically populate a window. From here, check the box under "Unavailable?" and click Save to save.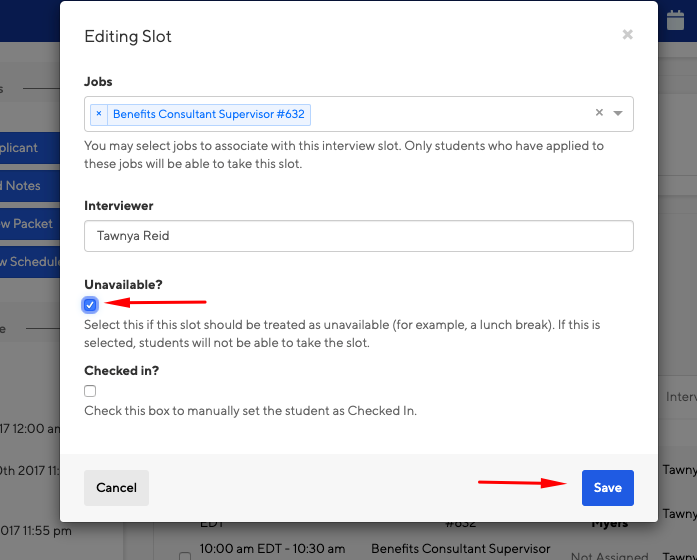 If you need to make more than one time slot Unavailable, check the boxes next to each time slot you'd like to edit. You can select the topmost check box to select all.
Once the slots are selected, click Bulk Edit Slots towards the right of the page: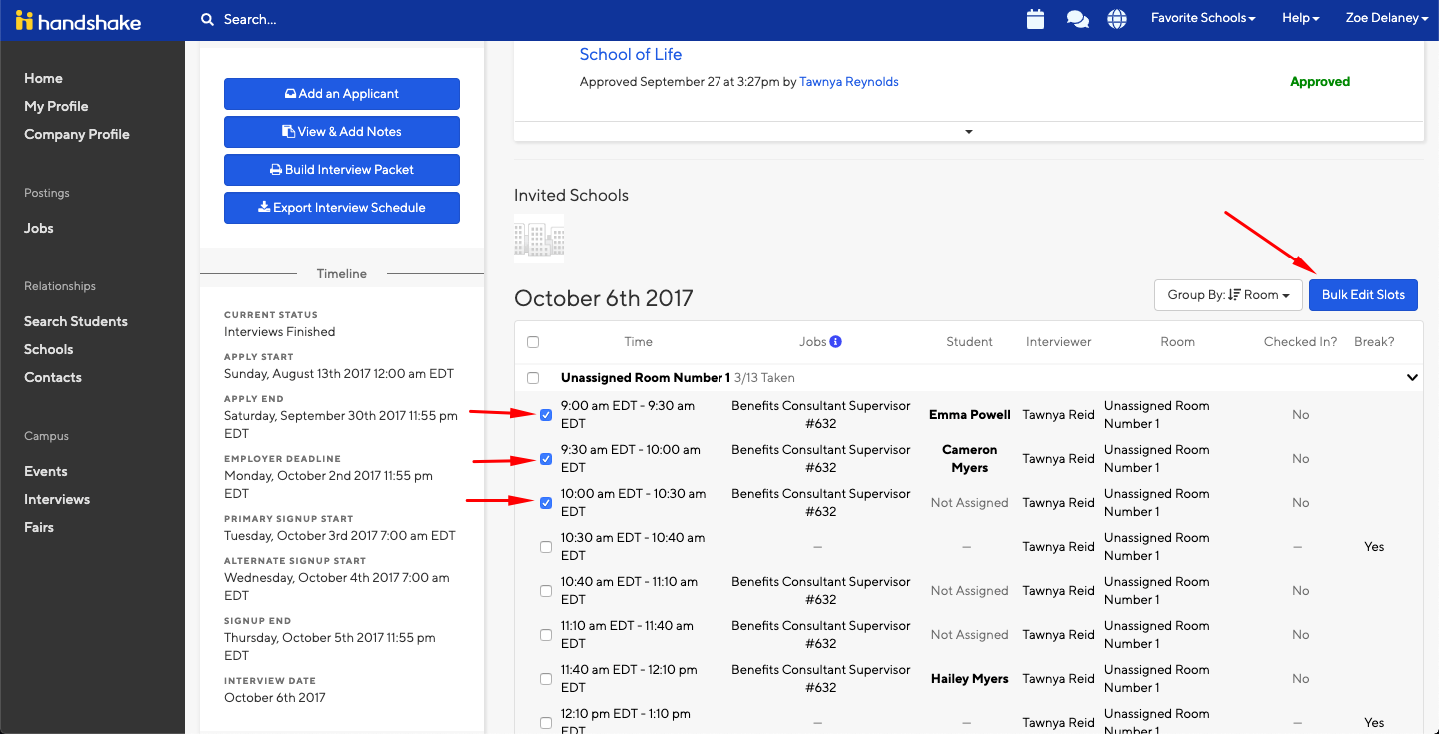 This will populate the same window where you can check " Unavailable " and then click Save to save these changes.