Your job posting has been approved at an institution, and has started receiving applications. Great! Now what? This article will show you how to manage your applicants for your job postings in Handshake.
Note: To learn how to specifically manage your students for an interview schedule, read this article.
To begin, Click Jobs in the left hand navigation bar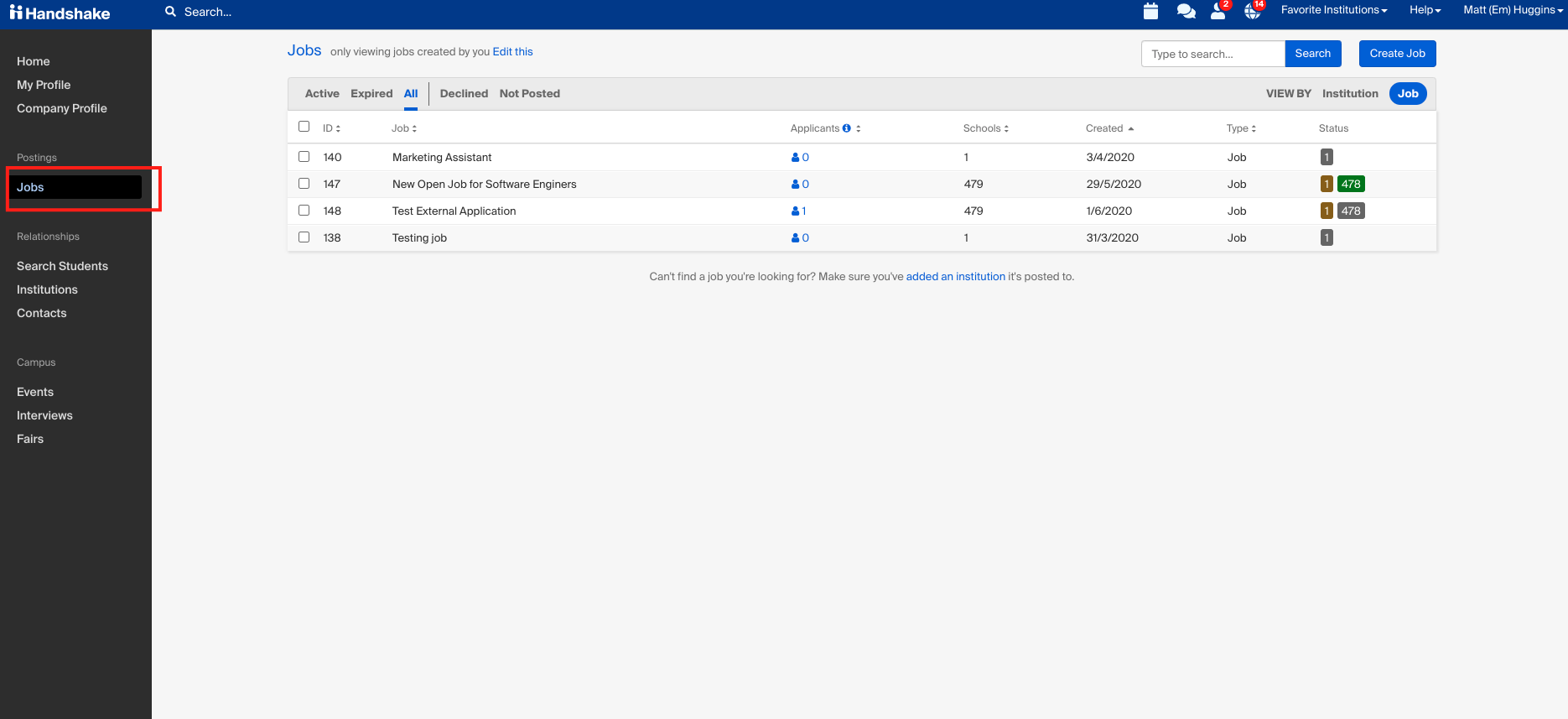 2. From here, Click directly on the person icon with a number next to it (indicating the number of applicants on this job) under Applicants on the job you wish to manage.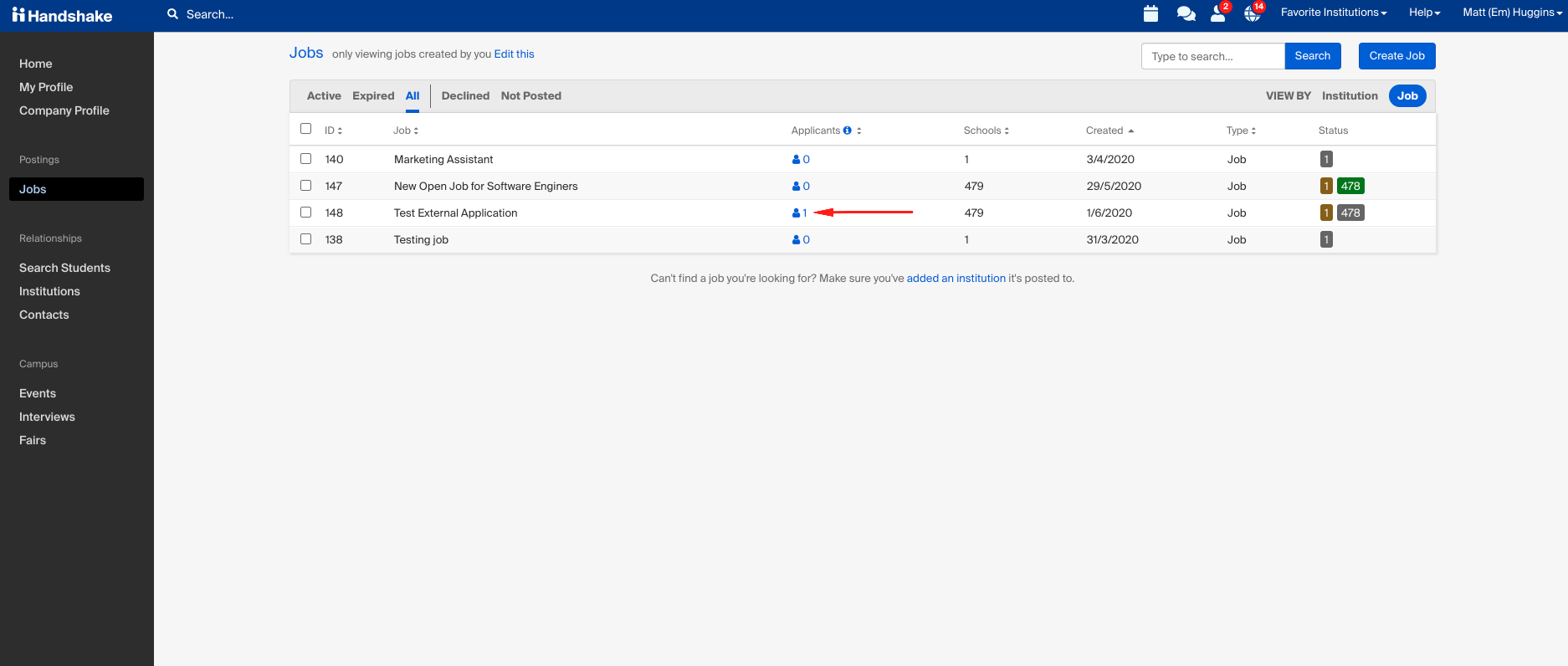 You will then be taken to the applicants page for that job.


From here, you can filter your candidates in a variety of ways, from their applicant status, labels, institutions, or more by using the filters towards the left of the page.


You can also use the check boxes at the top of the page to exclude students that do not match all or some of your specific job preferences.


Lastly, you are able to export all your applicant date to .CSV file, and you can also download their documents as well. More detailed steps on how to do this can be found here: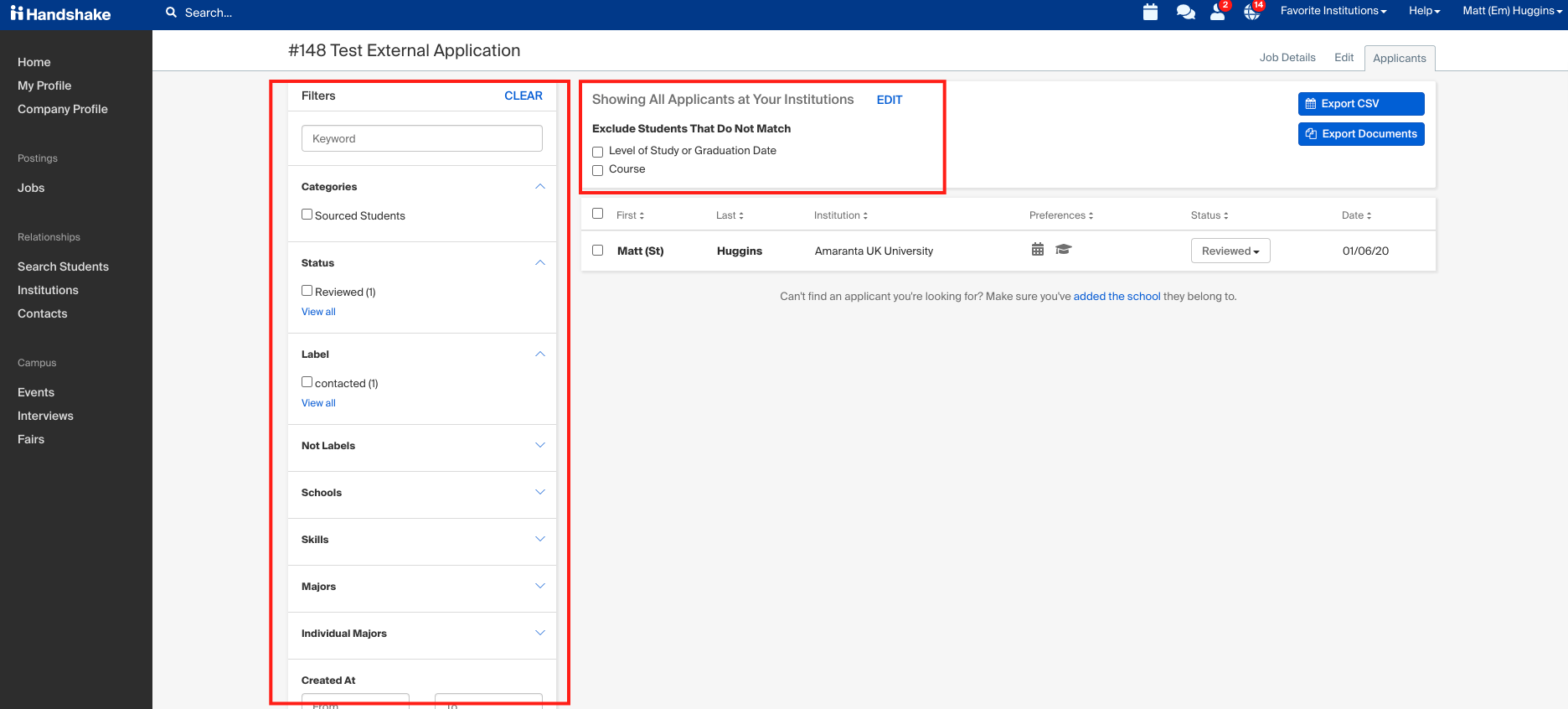 Checking the boxes next to an applicant will select the applicant and populate the toolbar for you to take additional actions for the applicants you checked. These tools include messaging applicants, downloading applicant packages, CSV Files, and more!

Note: Checking the top most check box will highlight all applicants.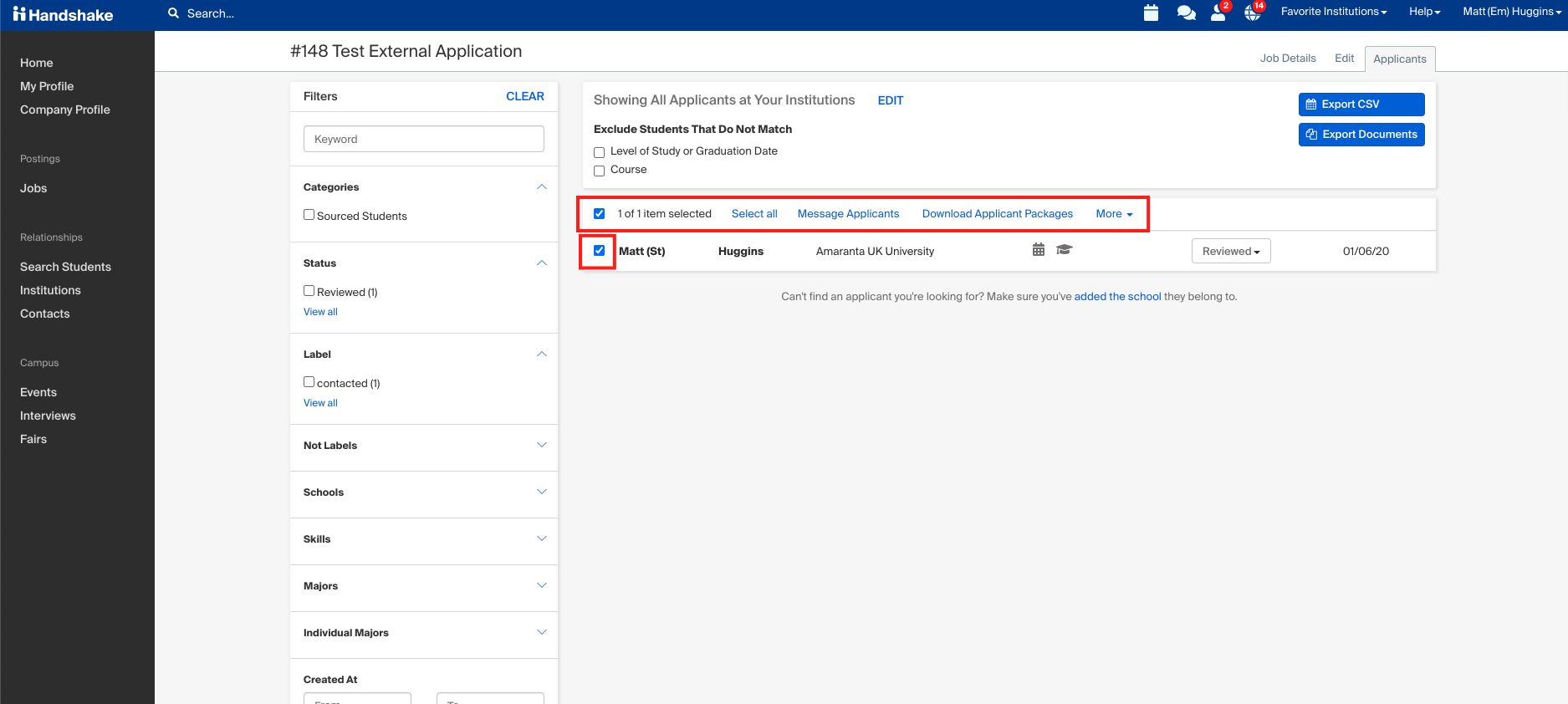 By selecting the drop down menu under an applicant status, you can amend their status: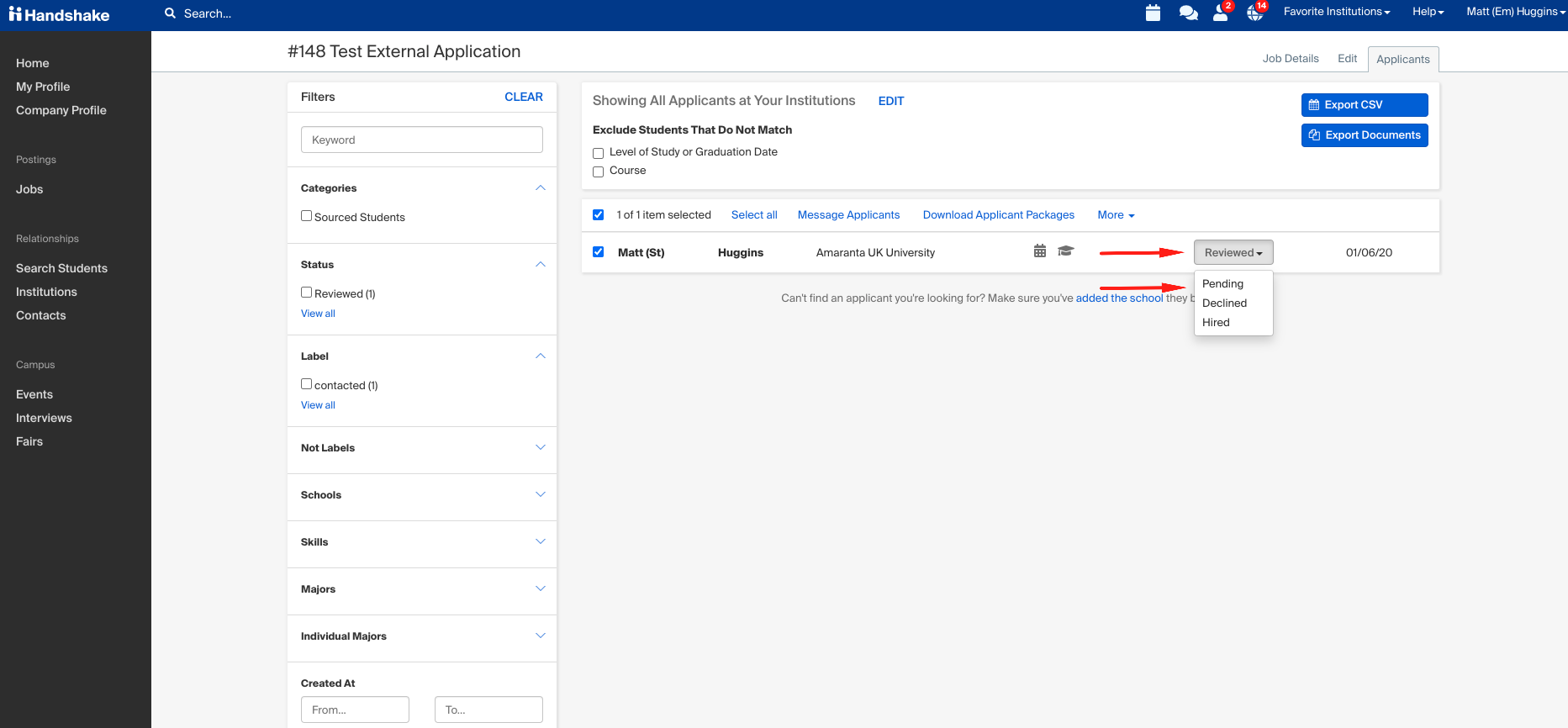 Clicking directly on an applicant's name will bring up a snapshot view of their profile, where you can view details about their education, their email address, and any documents they submitted in a PDF preview. You may also leave notes on the applicant on the last tab.