If you are planning on having an employer's request interview schedules on campus you should setup Interview Schedule Templates in the school settings so employers will have an idea of the possible slot templates available at your university. 
 
Select School Settings from the Main drop down menu.
 
1. Select Interview Schedule Templates  from the list on the left:
Interview Schedule templates allow slots to be built in one click using pre-determined slots. Templates can be hidden from employers to limit the options available to them. As long as templates are available to the interview schedule requester, a template must be chosen.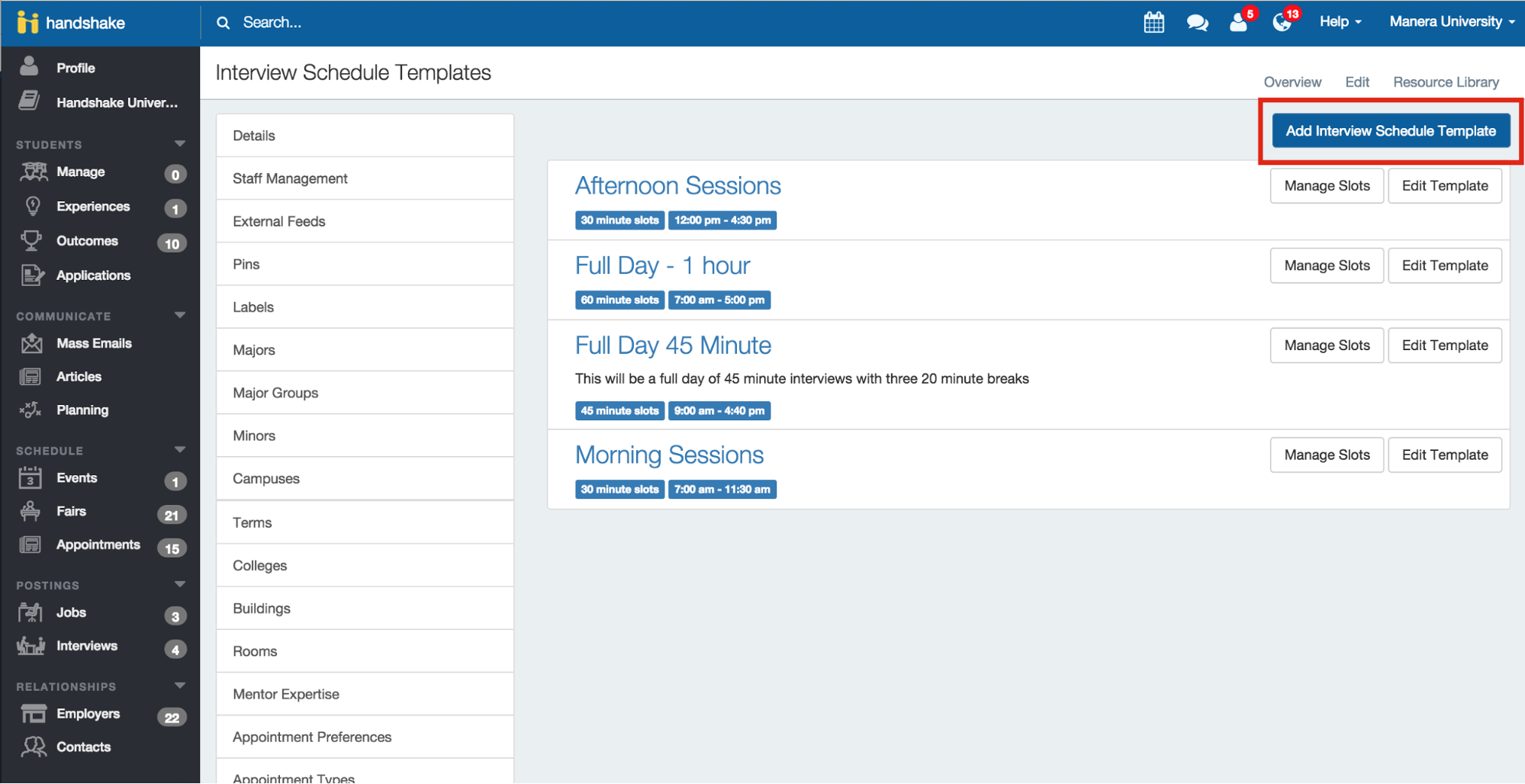 Click Add Interview Schedule Template

Type in a Name, decide if you would like the interview schedule to be searchable by employers, and type in a description

Click Create New Interview Schedule Template
Add slots by typing in the Length in Minutes and clicking Add Slot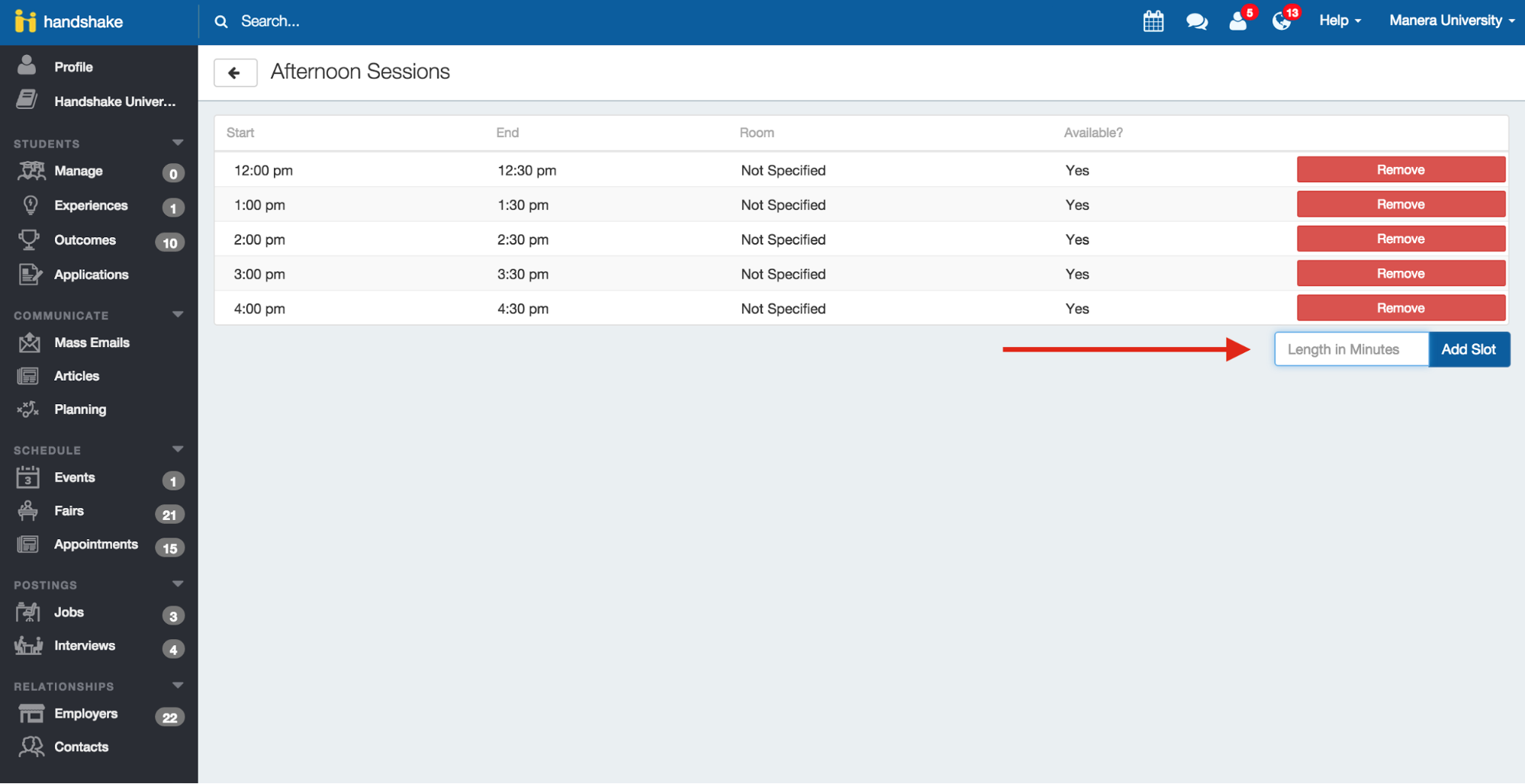 ​Note: You can edit the individual slots by clicking on the time,and you would then have the ability to edit the start and end time. You can also add a room to the template or make the slot unavailable (Ex. for a lunch break)