This guide will walk you through how to register for a Career Fair on Handshake. If you don't already, you'll need to first sign up for Handshake. Use this resource to sign up for a new account: How to Create a User Account, Join a Company, and Connect with Institutions
Note: if you need to cancel a registration, please scroll to the bottom of this article for more information.
Once you have Created your Handshake account follow these steps to register for a Career Fair in Handshake:
To get to the Career Fair's page, either click directly on the link in the invite email that was sent to you, or follow the steps here to search for the fair in Handshake:

How to Search for a Career Fair

Once the Career Fair is located, you'll be taken directly to the Fair's Details page. This will give you an overview of all the necessary information pertaining to this Career Fair.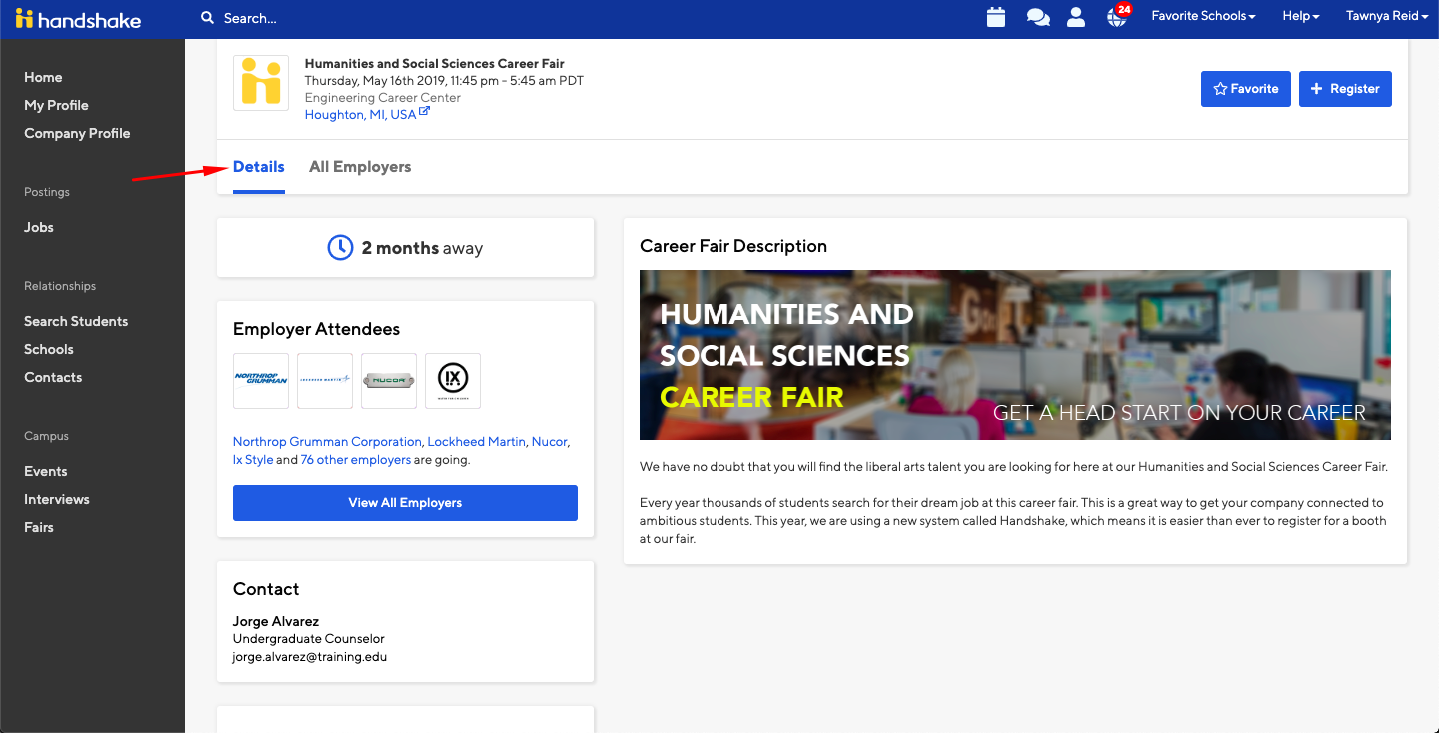 On this page,

Click

the blue

Register

button located towards the right of the

page

.

This may have you first sign in. In this case, please sign in first and repeat this step.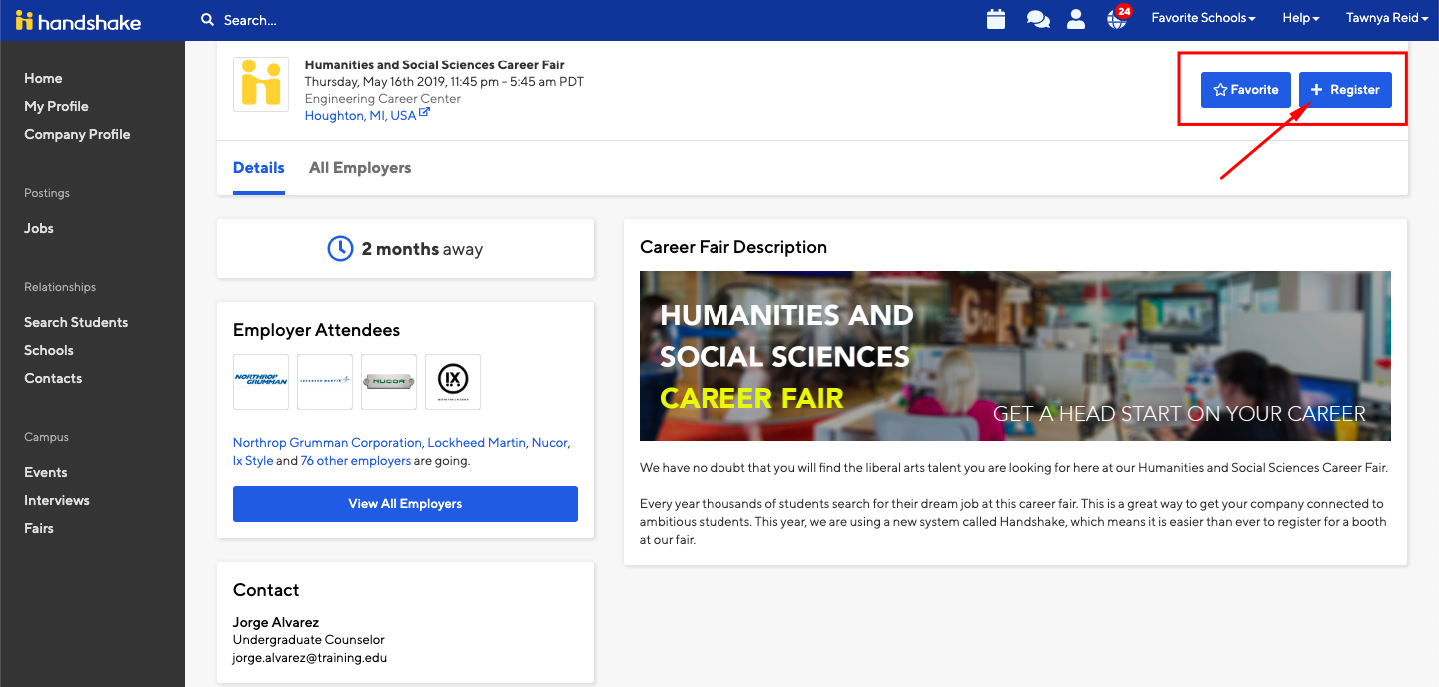 This will take you directly to the Career Fair's Registration form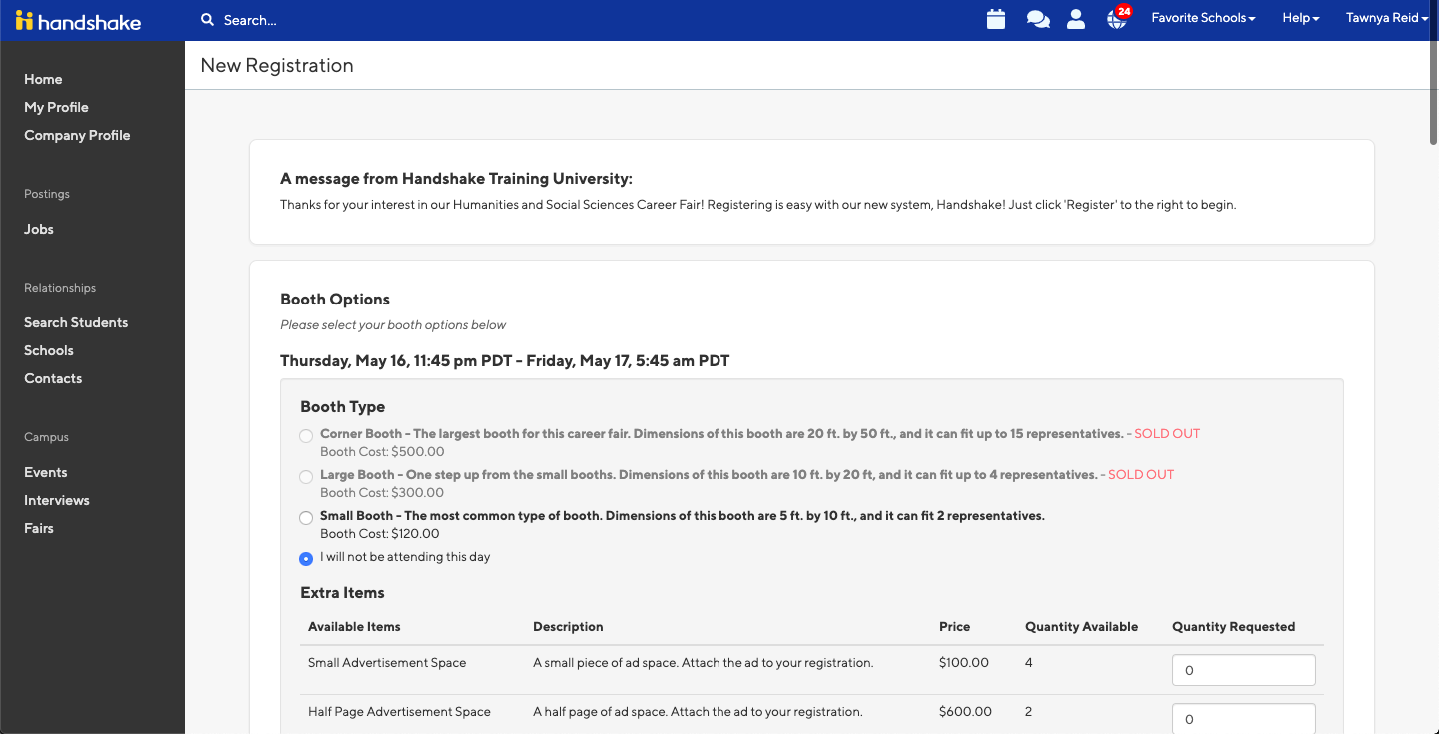 Information to fill out:

Booth Options

Booth Type

Extra Items (optional)

General Items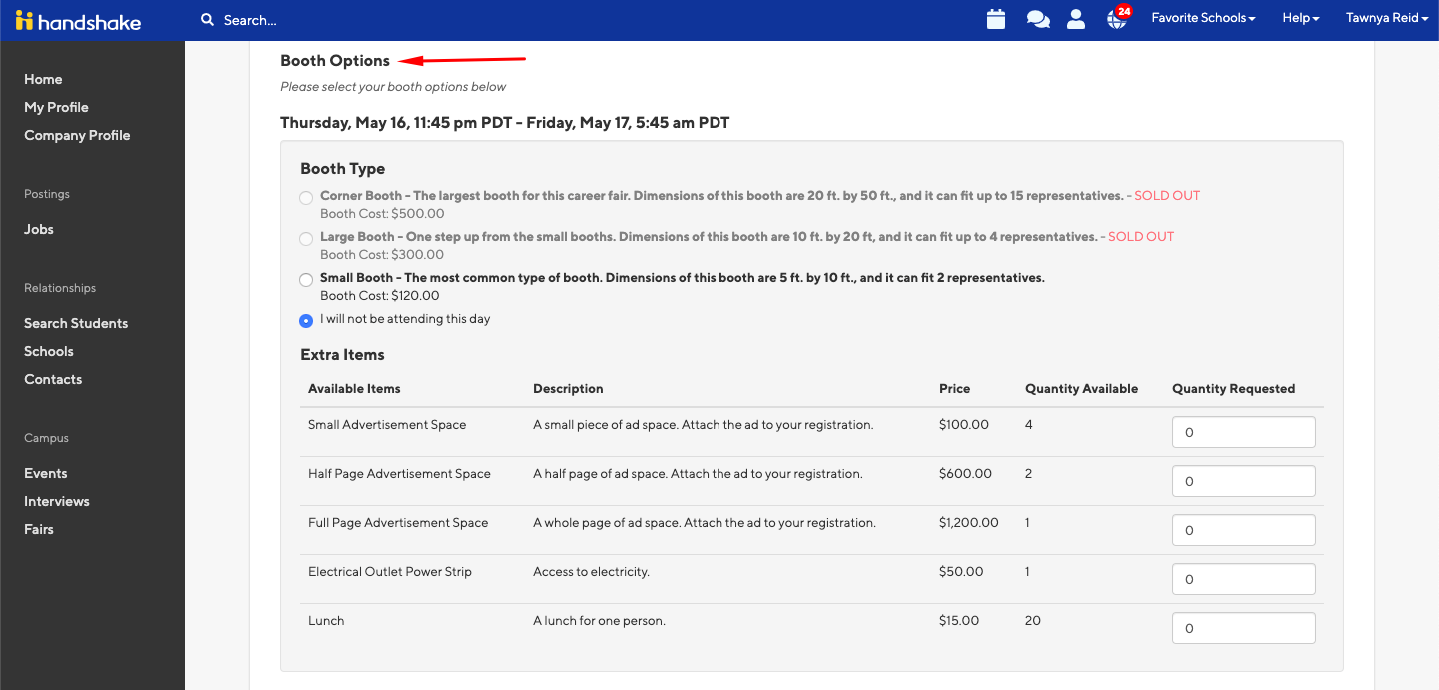 Basic Information

Company/Organisation Description

Billing Address

Registration Division (optional)

Learn more about divisions here.

Looking For

Jobs on Handshake




Note: This section is required and you will receive an error if not filled out. Please select either "My job isn't posted on Handshake, let me type my own." or "I'm not hiring for a specific job right now" if you do not yet have any jobs on Handshake.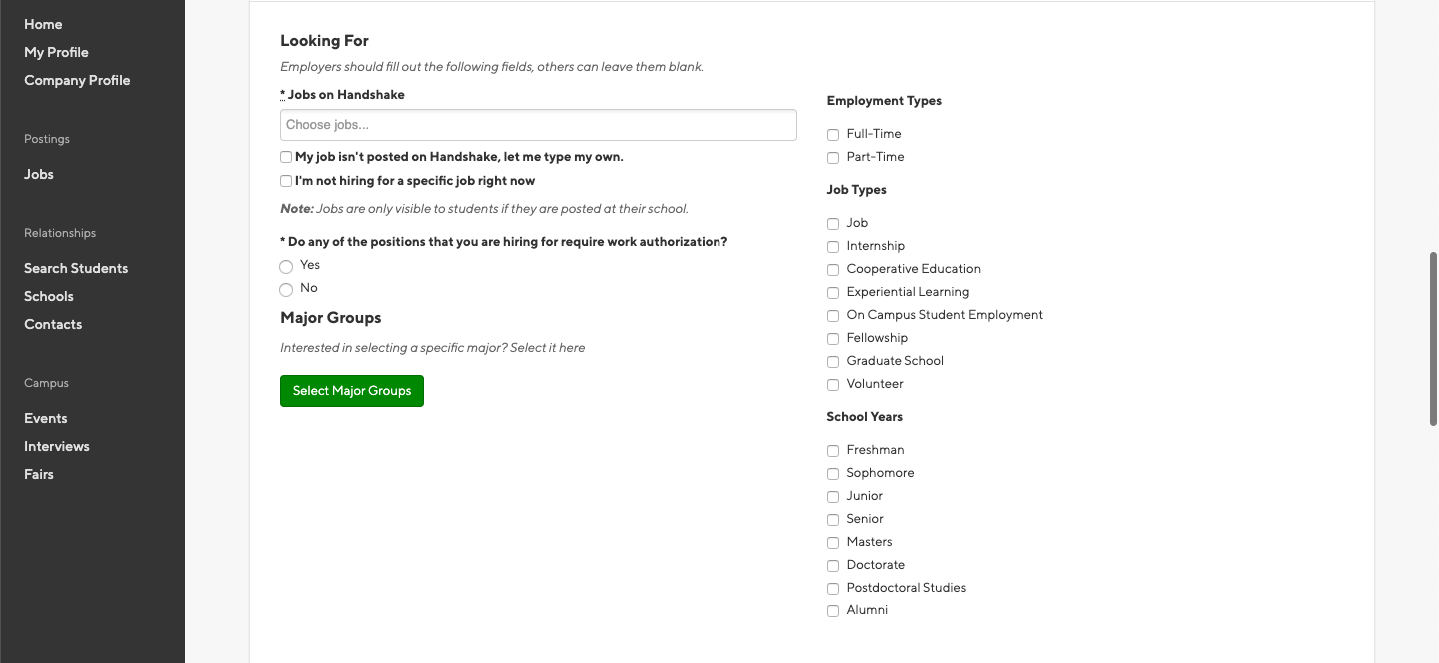 Payment

Agree to refund policy

Extra Questions

These are questions created and managed by the Institution hosting the Career fair.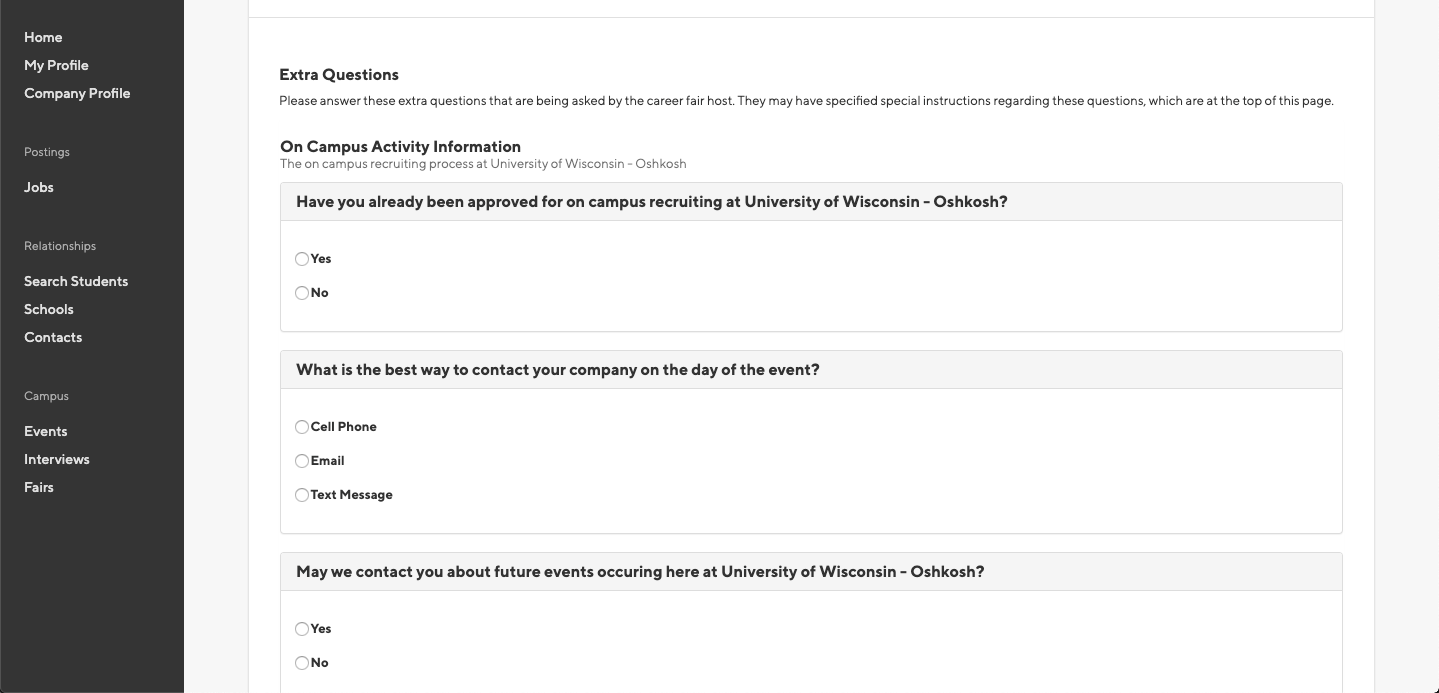 Once all information is filled out, click on Create Registration at the bottom of the page.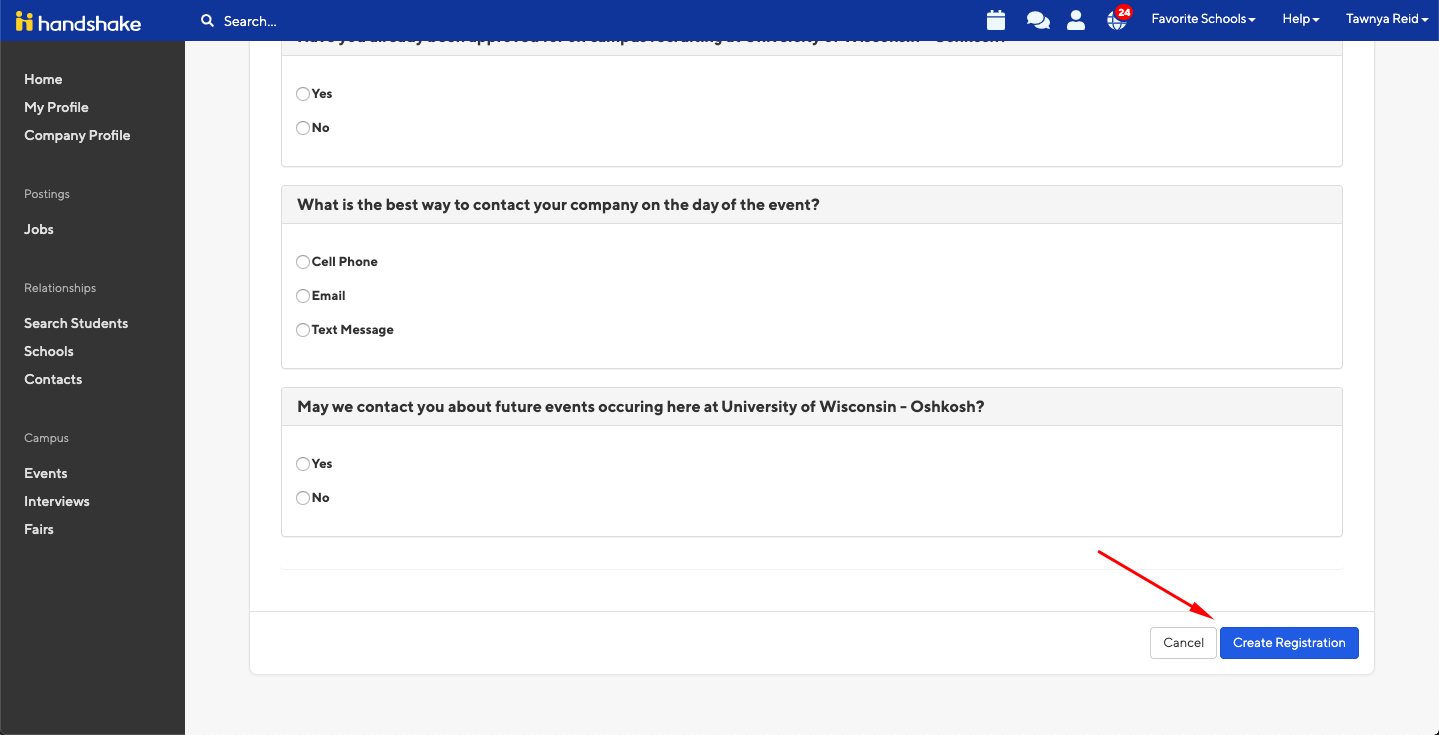 The Career Services Centre will now need to approve your registration. You will not be able to pay your invoice for a fair until this has happened.


You can view your registration at any time and leave comments for the Career Centre with any questions on this page.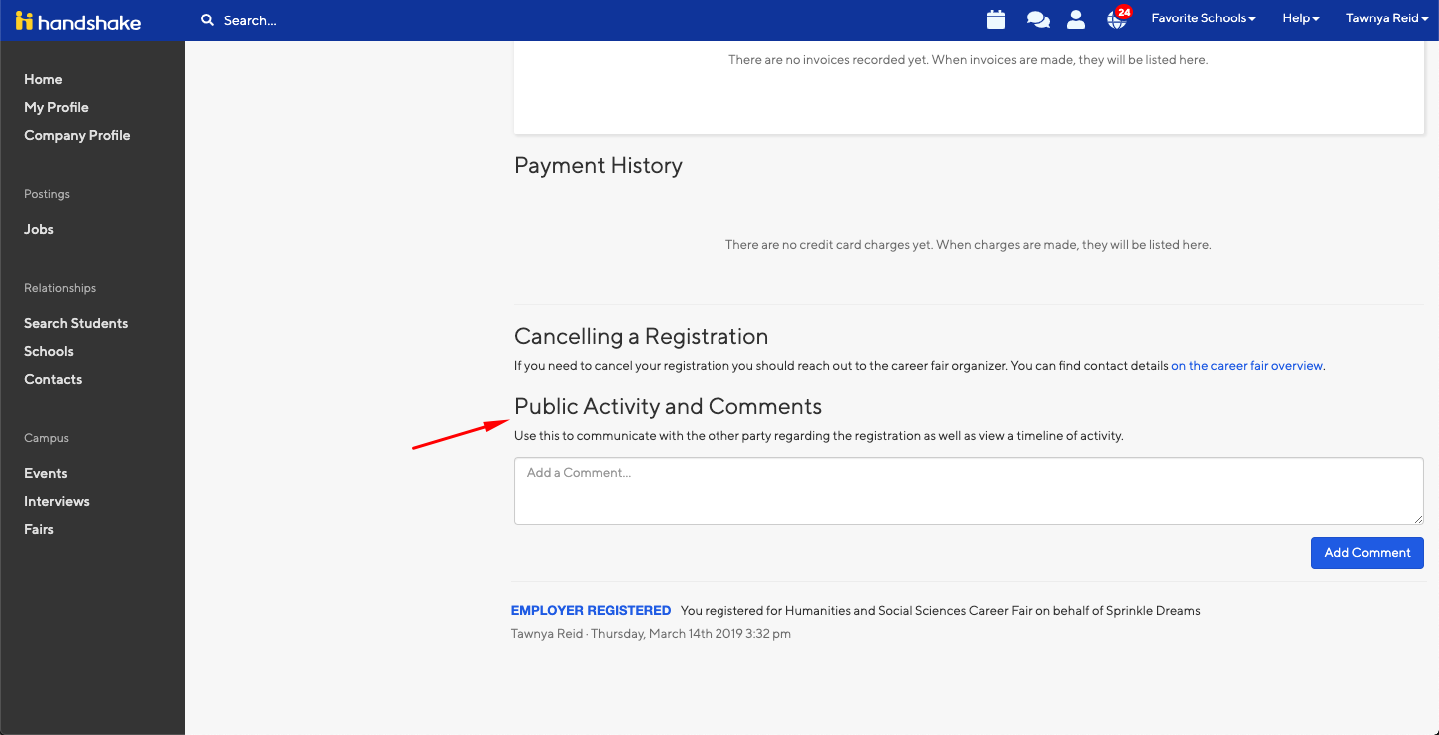 Additional Help & Tips:
Here's steps on how to search for & edit your Registration at any time:

How to View/Edit a Career Fair Registration
To troubleshoot any page timeouts or freezing, we recommend to clear your browsers cache and cookies, then try again in a fresh window. We also recommend using Google Chrome or Firefox as your web browser, and not Internet Explorer, if possible.


If you need to cancel your career fair registration you will need to reach out to the career services centre with this request



You can locate a Career Fair's Point of Contact on that Fair's Details Page
You will know you have successfully registered if you see the Registered

option on the career fair instead of Register