Conversion tracking is a good way to see how effective your promoted content and ads are on Facebook, Twitter and other ad platforms.
If you are trying to use conversion tracking on Handshake, you can figure out your Facebook and Twitter conversion codes using the following methods. These codes can be added when editing  a job, career fair, or event.
Twitter:
If you're not familiar with conversion tracking on Twitter, read this article first: https://support.twitter.com/articles/20170807-conversion-tracking-for-websites

On your ads dashboard, go to Tools > Conversion Tracking
Choose "Create new website tag"
Once it has been created, you can look at the code snippet to find the ID.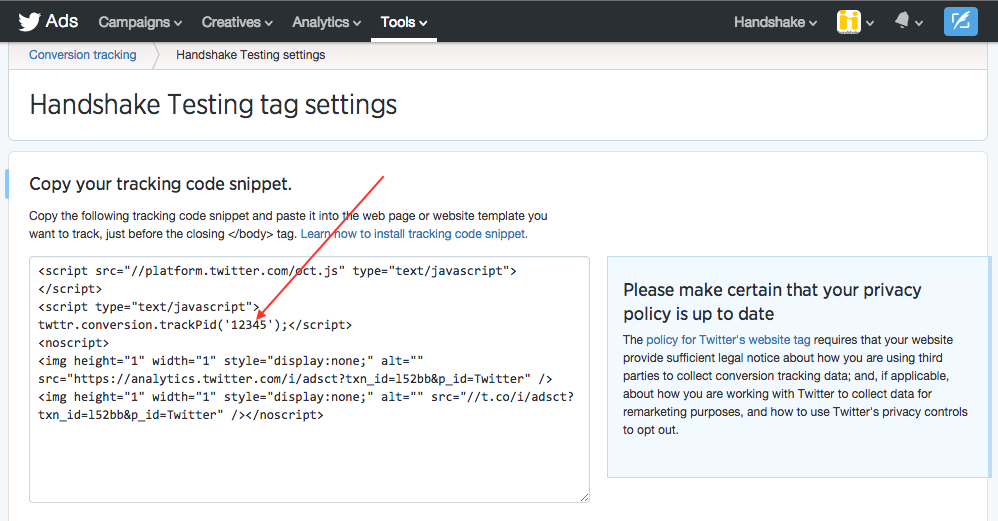 In the above example, your twitter code would be 12345.
Facebook:
Follow this article to create a new pixel/code:
https://www.facebook.com/help/435189689870514/
Once the pixel has been created you can find the ID underneath the name. This is your Facebook code that you will use in Handshake.