Room assignment management will help to ensure that you do not double book interview rooms. 

On the interview schedule overview page, you can see how many rooms have been assigned over the number of rooms that were requested / reserved by the employer. You should be cautious when the number of assigned rooms is greater than the number of reserved rooms since you may have overbooked rooms for that day.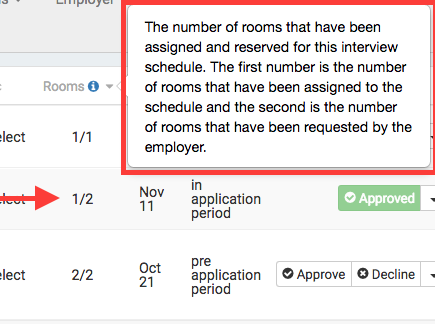 When you approve an interview schedule or build slots for an interview schedule you will see the option to assign a room to that date. You will see two sections of rooms that are highlighted below, Not Assigned to an Interview and Assigned to an Interview.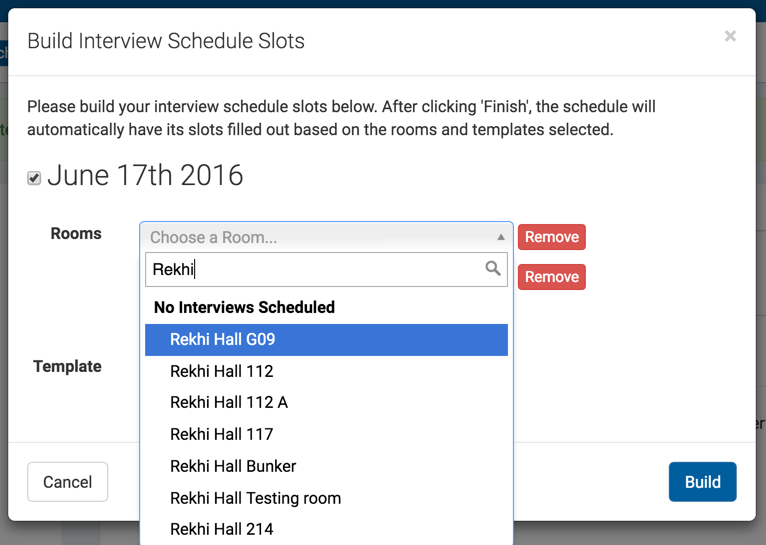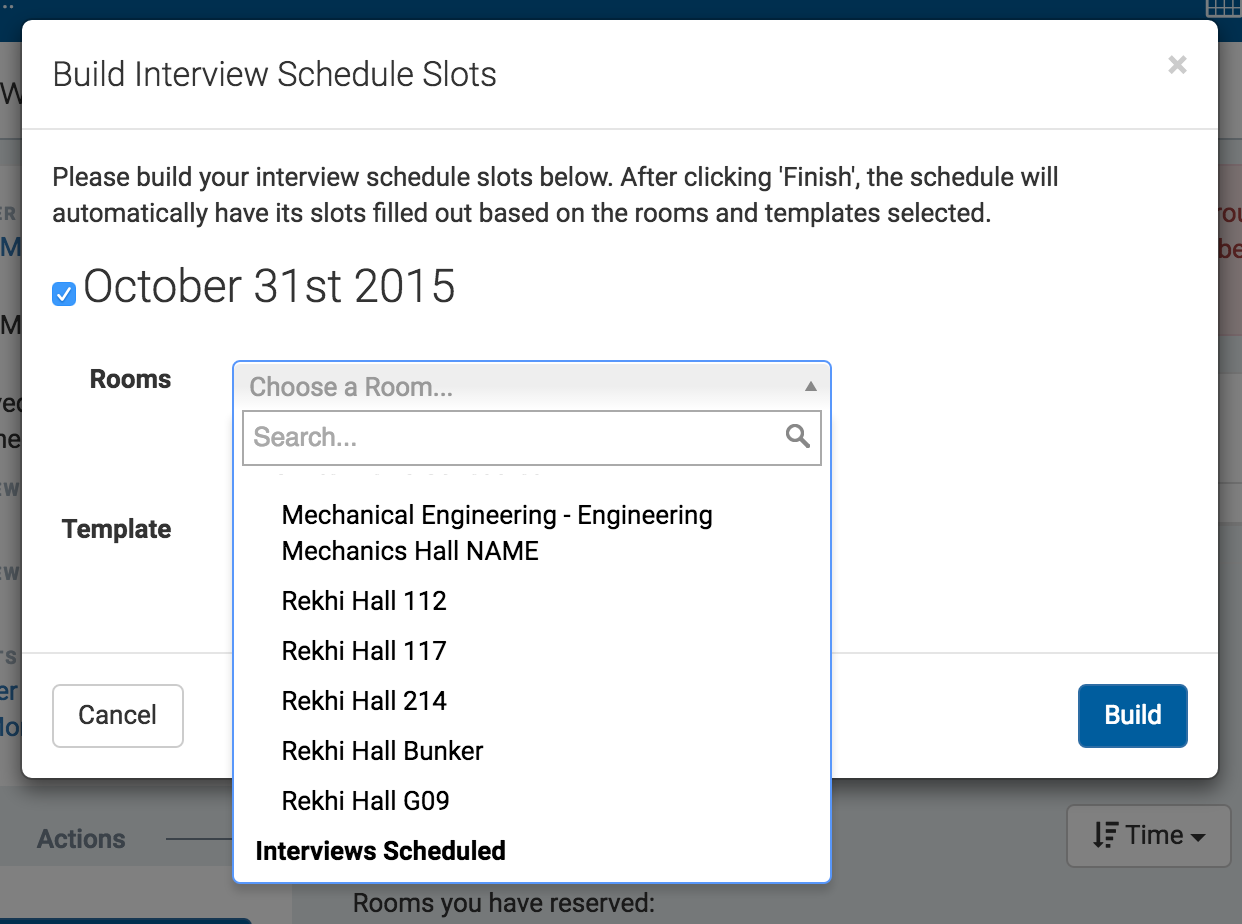 If you remove a room and all of its slots from a schedule and the room assignment is no longer in use you will see the following message, Some rooms are assigned to this date, but not selected on any slots. Would you like to unassign it? You should click Clear Assignment to make sure that this room will appear in the No Interviews Scheduled section of the Room Assignment selection box for that date. 

If you add a room to a schedule you will see the following message. You've selected some rooms on interview slots, but they're not assigned to this interview date. Would you like to assign them? To add the additional room to the reservation you should click Assign to Interview Date, this will make sure that the correct number of rooms appear as available for a particular day.

If you want to make sure that room conflict management is displaying the correct number of rooms for additional interview requests you should follow these instructions. Check the number of Reserved Rooms in the top left corner of the page. If this does not match the number of assigned rooms you will need to update the interview request so these numbers match.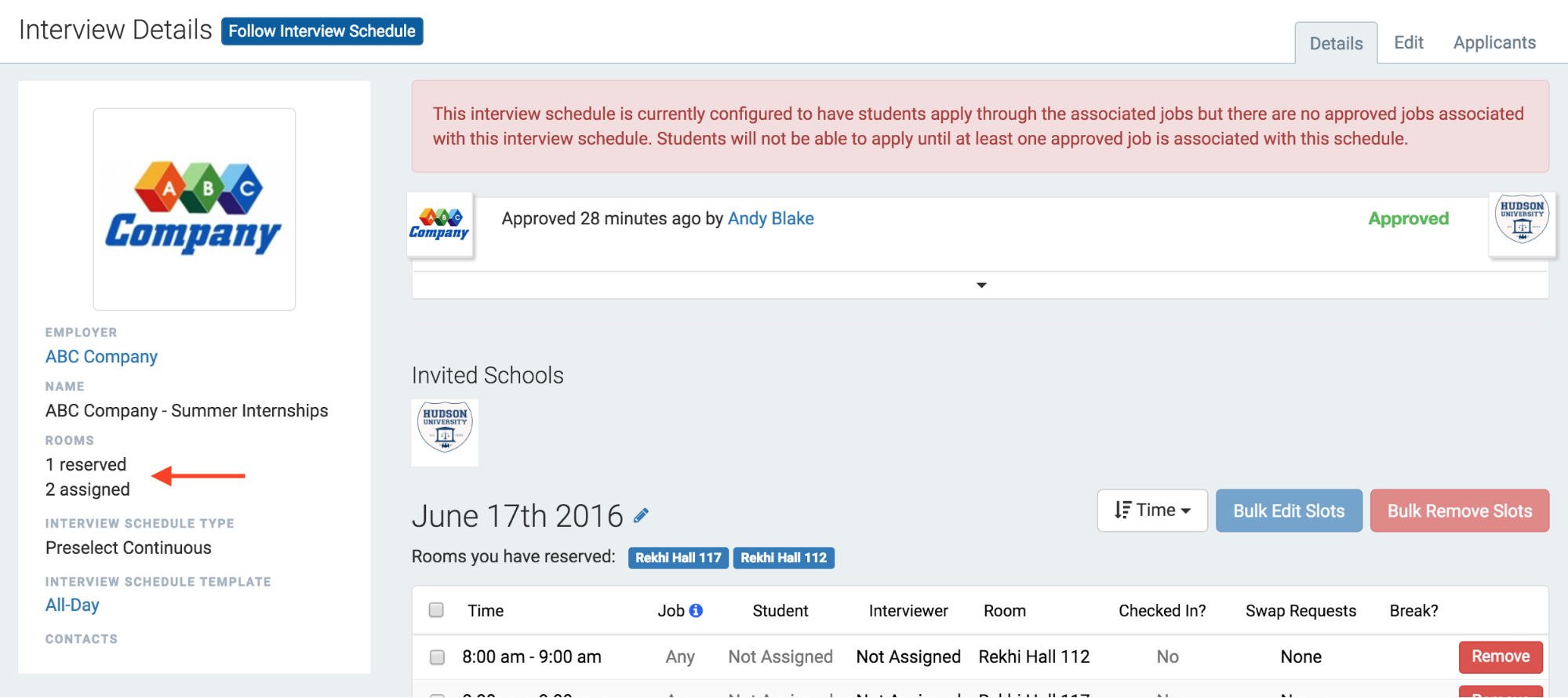 To update the number of reserved rooms which will show the number of available rooms correctly:
Click Edit
Click Timeline from the tabs at the bottom of the screen
Click on the date that you need to add or remove a room from

Increase Room Number to match the number of assigned rooms if you want this to be reflected in room conflict management. Example:

Click

Update Date

Click

Review

Click Save to make sure that your increased room number is saved.

Make sure that the reserved rooms and assigned rooms match on the overview page