You may want to post a job to an additional institution once they join Handshake, or if you have recently been approved by the institution and granted the Post Jobs role. If you would like to post a job to an additional institution in Handshake follow these instructions.
Please note: You'll have to be approved by the additional institutions before adding them to a job posting.
Click Jobs on the left navigation bar (please note these screenshots are taken from our US site, but the workflow is the same)

Confirm you are on the Active tab on the jobs page and click directly on the name of the job you'd like to add more institutions to.

This will bring you to this job's overview page. On this page, click on the Target More Institutions button towards the right.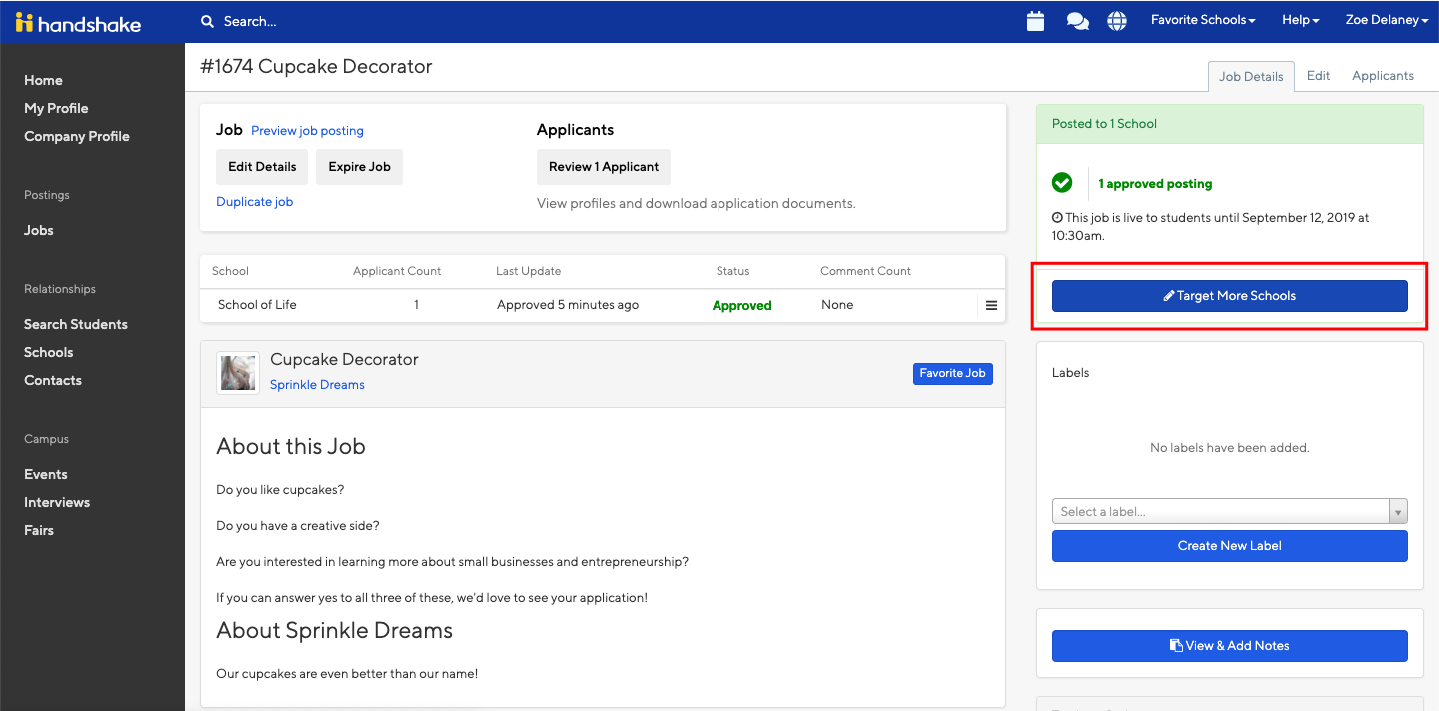 This will take you directly to the Institutions page within this job posting. Add additional institutions by choosing them from the dropdown bar that says "Search your institutions to add job postings".


You will see a list of your approved institutions populate in the dropdown menu. Please note that this may not include all of your approved institutions. We recommend typing within this search box to search for the name of a specific institution you're looking to add.


Optional: You can click on the blue Add All Institutions button to add all your approved institutions to this posting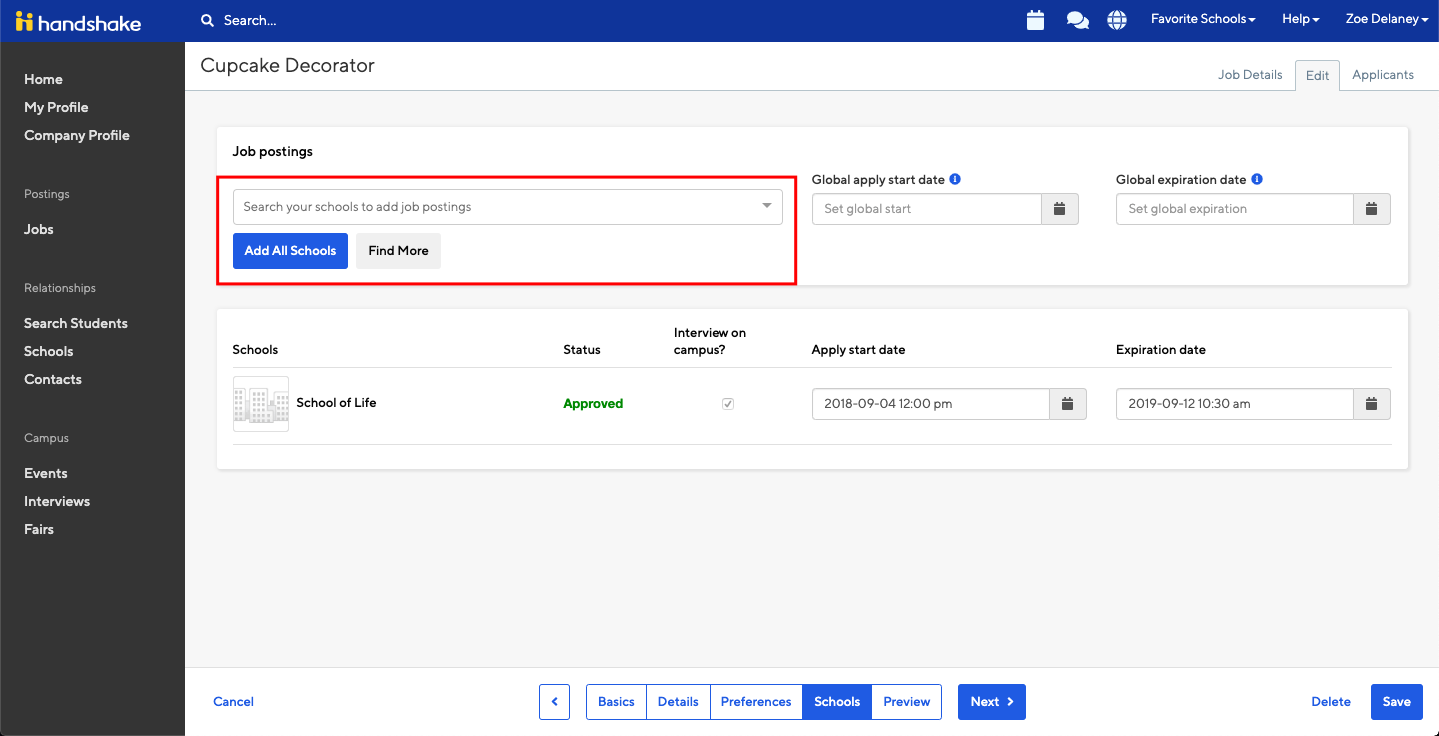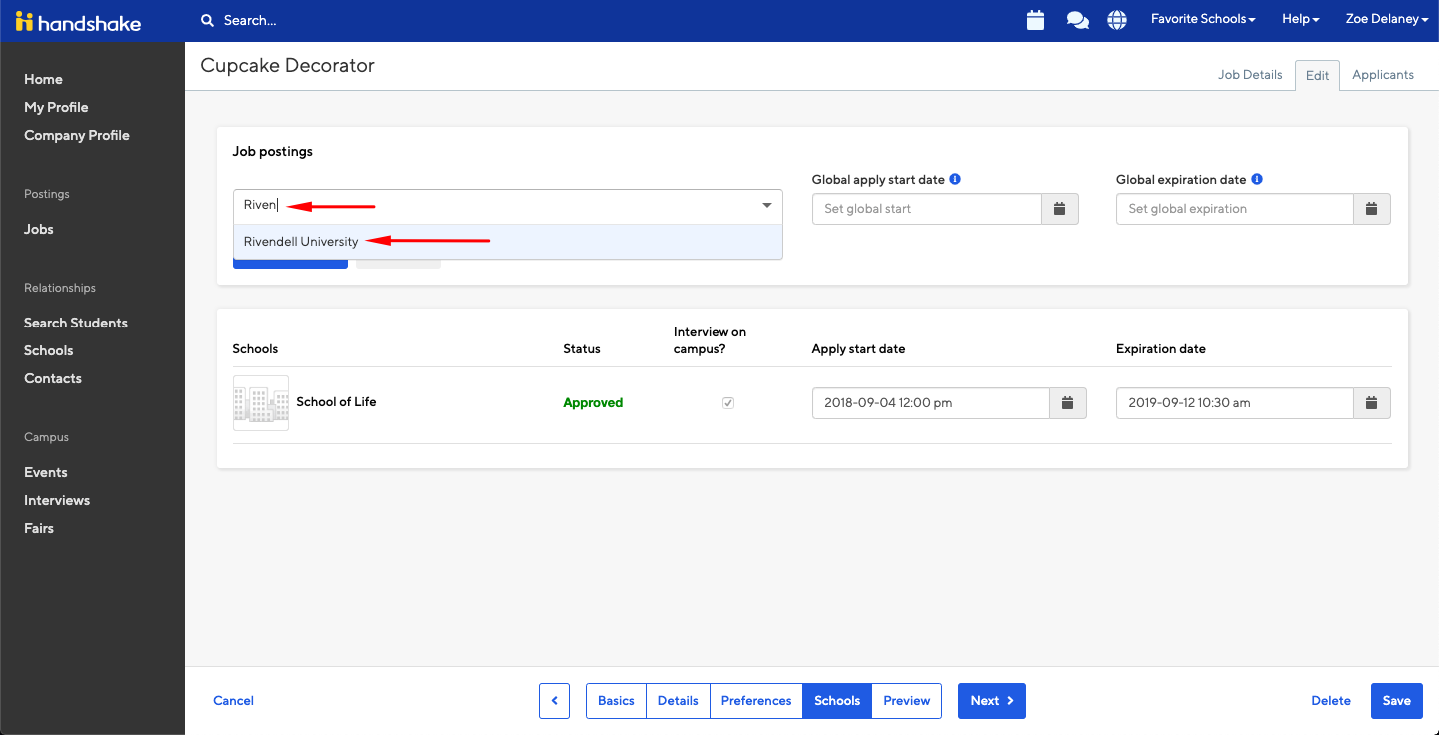 Once you have added institutions to this job, you will need to edit the Expiration Date before you can proceed to save and submit this job to those institutions. Click directly on the calendar icon to edit this.


To do this, you can either edit the Global expiration date or edit the individual expiration date at that newly added institution.

Editing the Global date will update that date across all institutions on this job, including any that were already previously added.
Editing the individual date will only edit that date for that institution.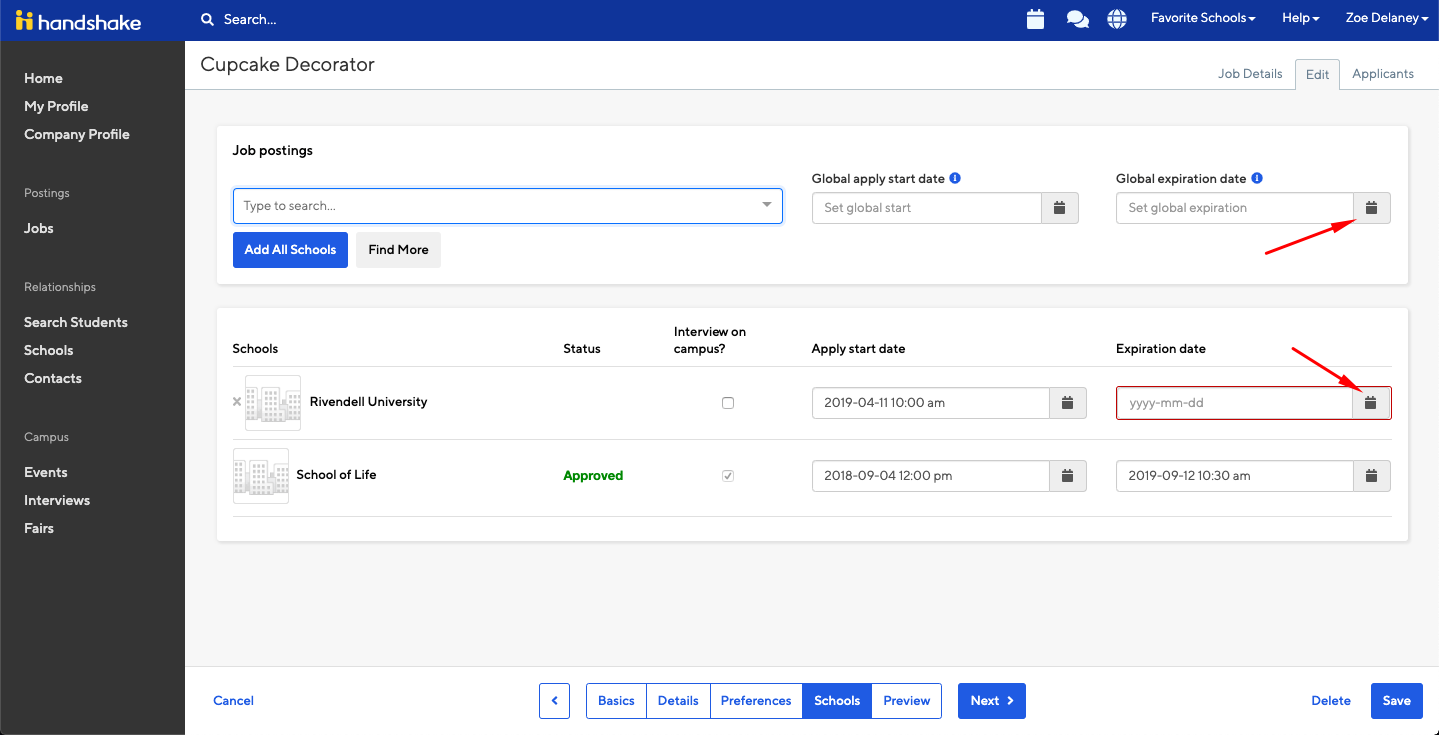 Once your Expiration date has been set, click Save in the bottom right, and you're all set! This will automatically take you back to the job's overview page, were you can see any new institutions added.

Please keep in mind that it typically takes 1-5 business days for an institution to approve an employer and their job postings. If you do not receive a response within that time frame, I would suggest contacting the Career Services department at the institution. You can find the contact information for a institution's Career Services by selecting Institutions in the left hand menu, and then clicking on the name of the institution you wish to reach.