In Handshake, you can favorite jobs for quick access later and to receive notifications about the job, such as when it's about to expire (if you haven't applied yet).
Favorite a job
Click the star icon in the upper-right of the job preview or job posting page to add a job to your favorites.

Locate favorited jobs
1. Click Jobs in the top navigation bar.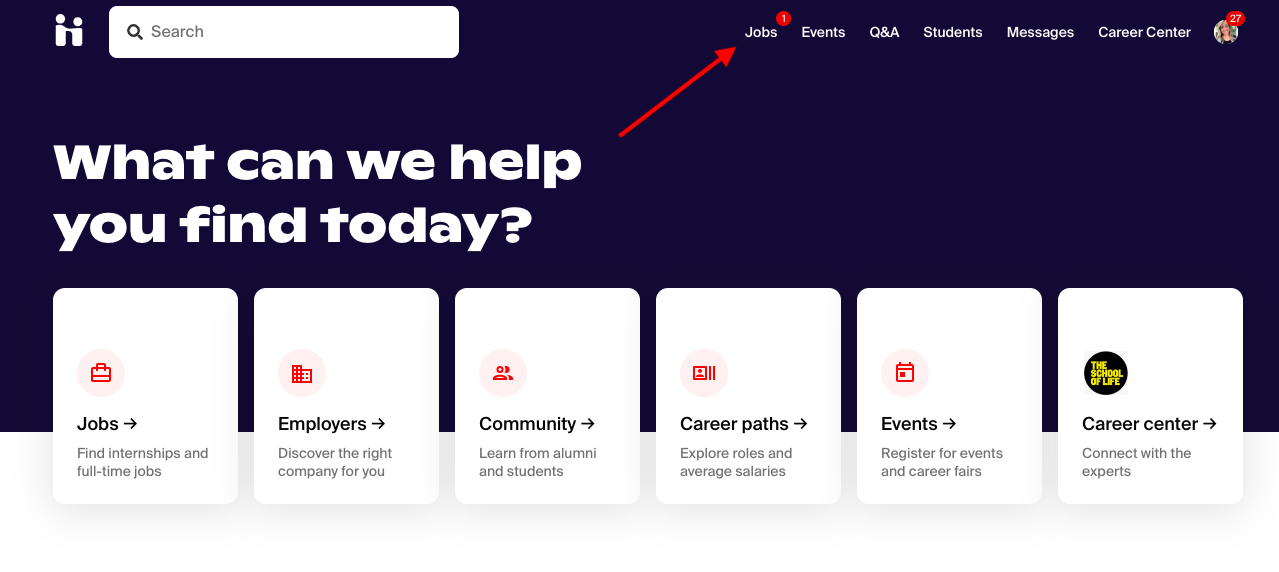 2. On the job search page, you can then click on "My Favorite Jobs" to filter to your favorite jobs.