If you still need to request an event on Handshake, check out our step-by-step guide on how to do that in How to Request an Event.
Once you have created an Event on Handshake and received some RSVPs from students, you will be able to have visibility of those RSVPs by clicking on the RSVP tab from your Event. From here, you will have the ability to message these attendees in Handshake!
Note: students do have the ability to hide their RSVP from in-person events. You will not be able to view the profiles of, or message any RSVPs that have chosen to hide their attendance.
How to Message to your Event RSVPs:
1. Access your Event by clicking on Events in the left navigation bar.
2. Click directly on the title of the Event.

3. On the Event's overview page, click on the RSVPs tab to the right of the Overview tab, or click on the grey button View RSVP List on the right of the page.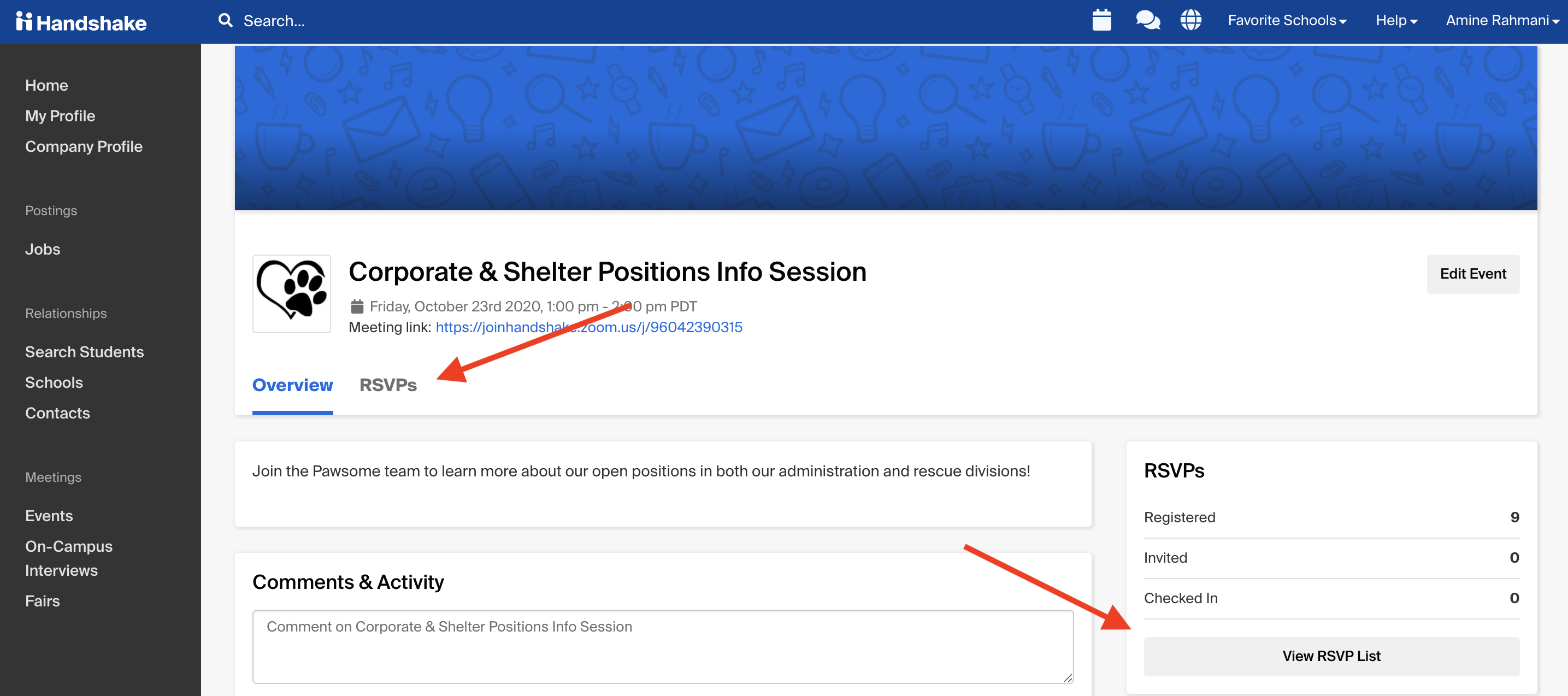 4. The attendees that have Registered and/or Checked In are listed in a table view, with optional filters on the left of the page.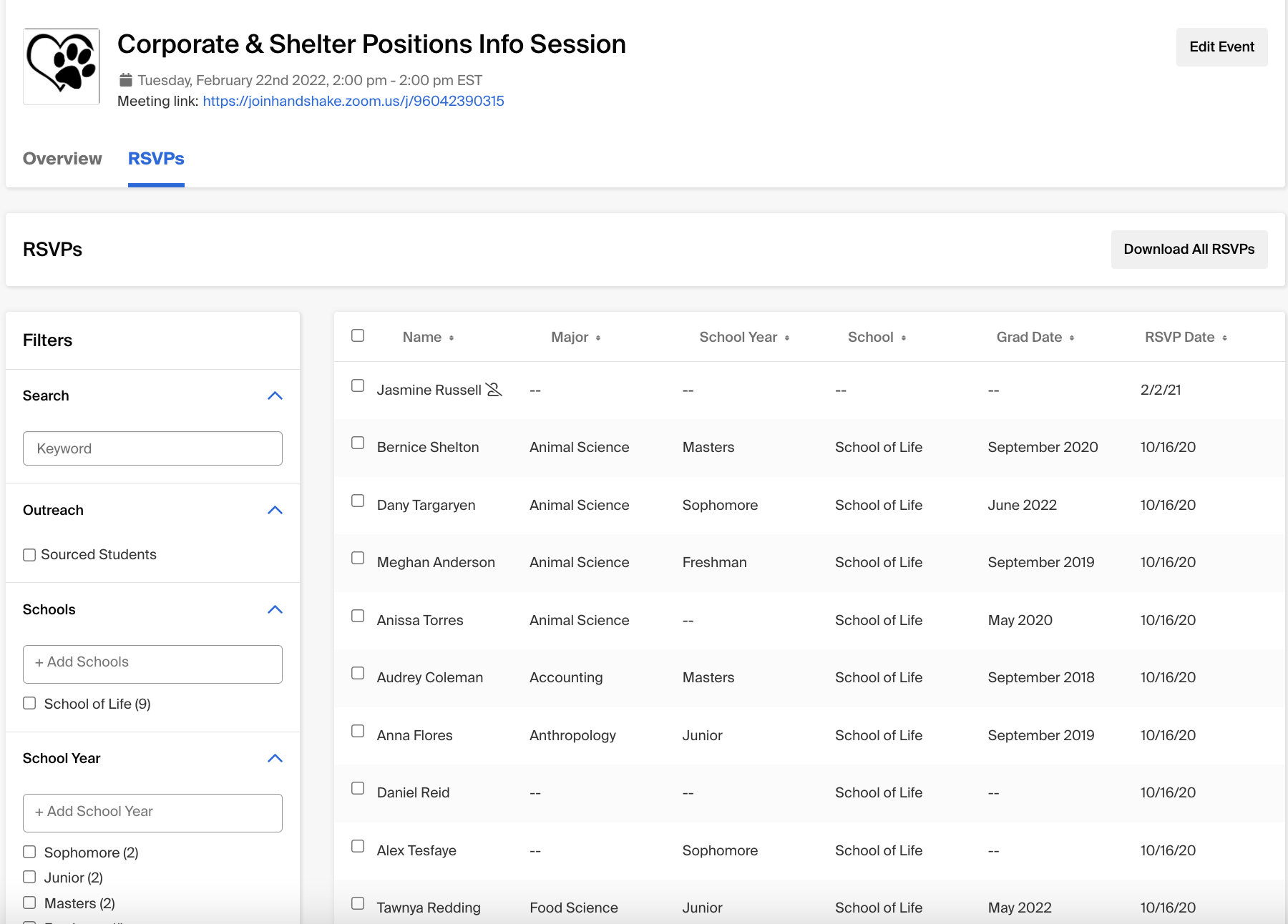 5. Use the filters on the left of the page to narrow down the displayed list, and click the column header title to sort and organise your RSVPs as desired.
Once you have sorted your RSVP list to your liking, check the individual boxes of the attendees you'd like to message.
You may also check the box at the top of the list to select all listed attendees.
When at least one attendee has been checked, bulk actions will appear at the top of the list:

Message Students
Add Label
More

Remove Label
Download CSV
Download CVs
Download CVs: Zip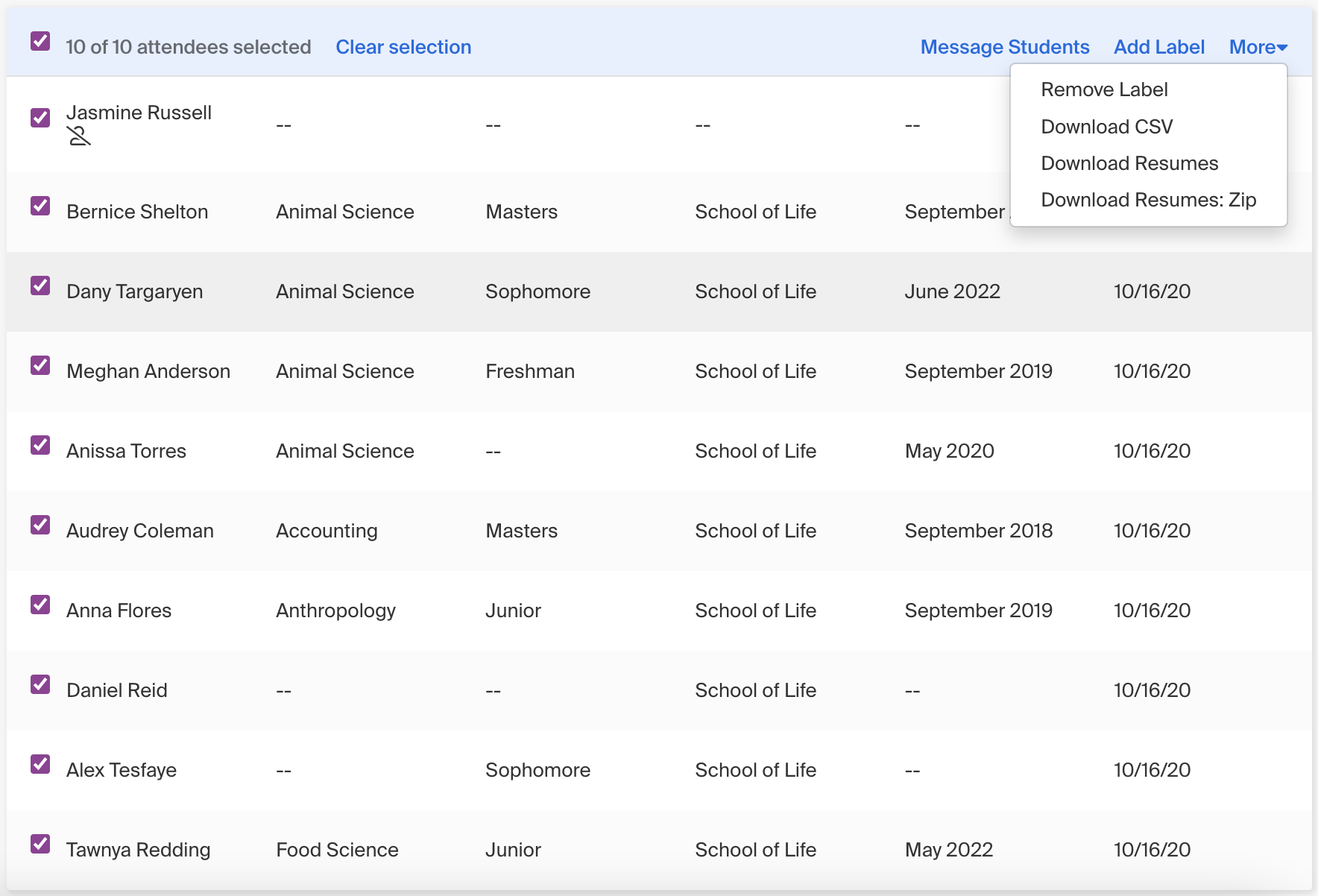 5. Click on Message Students in the bulk actions to send the attendees a message. A message box will pop up on your screen and allow you the ability to create your message.
If you'd like to save the message as a template, you may select Save to Template. This will allow you to reuse the message content quickly in other messages.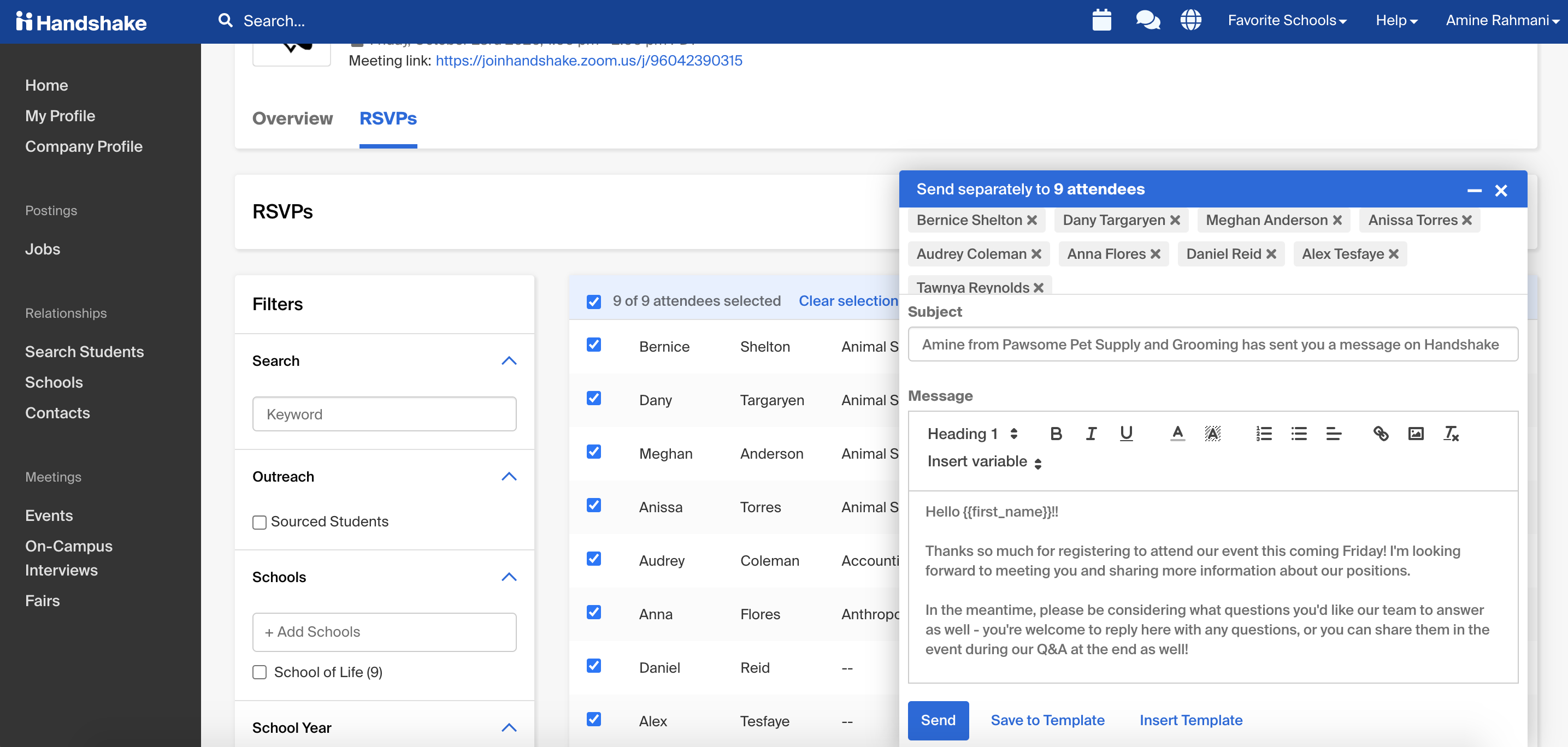 6. Click on Send to send your message to the attendees. A pop-up will load to confirm you'd like to send the message. Click Confirm in the lower-right to proceed.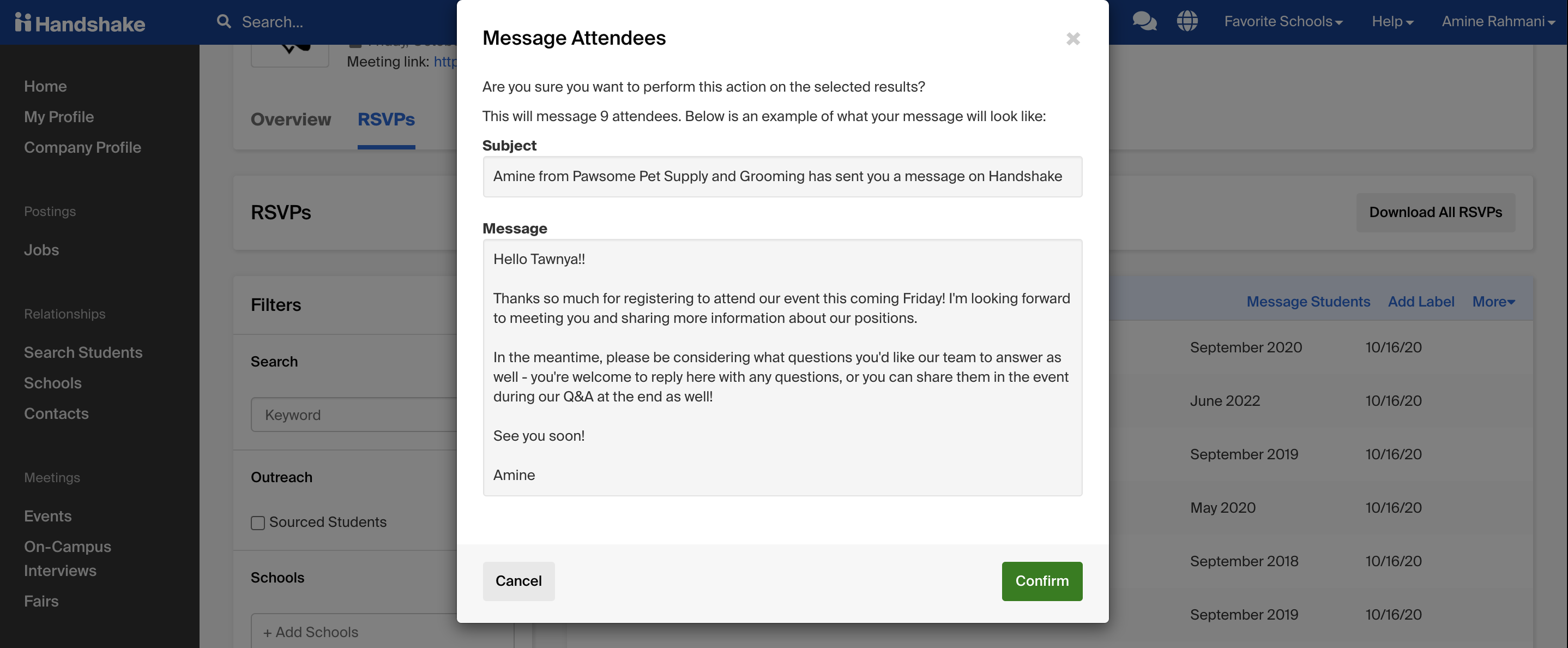 This message sends separately to each attendee. Attendees will not see any others this has been sent to.
You can check your sent, received, and archived messages in Handshake by clicking on the small word bubble icon, located in the toolbar at the upper-right corner of the screen.

Click Inbox on the left of the page to access other message folders.