Handshake provides more than 380 Job Role groups, identified by our team using data such as career interests, courses, user research, and job details.
One of the strongest predictors of whether a student will apply for a job is their preferred job role. In Handshake, students can choose which role groups they are interested in, and relevant job postings are highlighted for them.
We can help students find the jobs that best match their interests and make sure the right students view your jobs by automatically identifying the most appropriate roles for your jobs.
Tip: download the attachment on this article to view the complete list of job role groups and their mapping. 
Automated job role tagging
Handshake automatically adds the appropriate job role group to your job posting based on your job description and title. 
To learn how to add or remove job roles from your job posting, refer to How to Post a Job.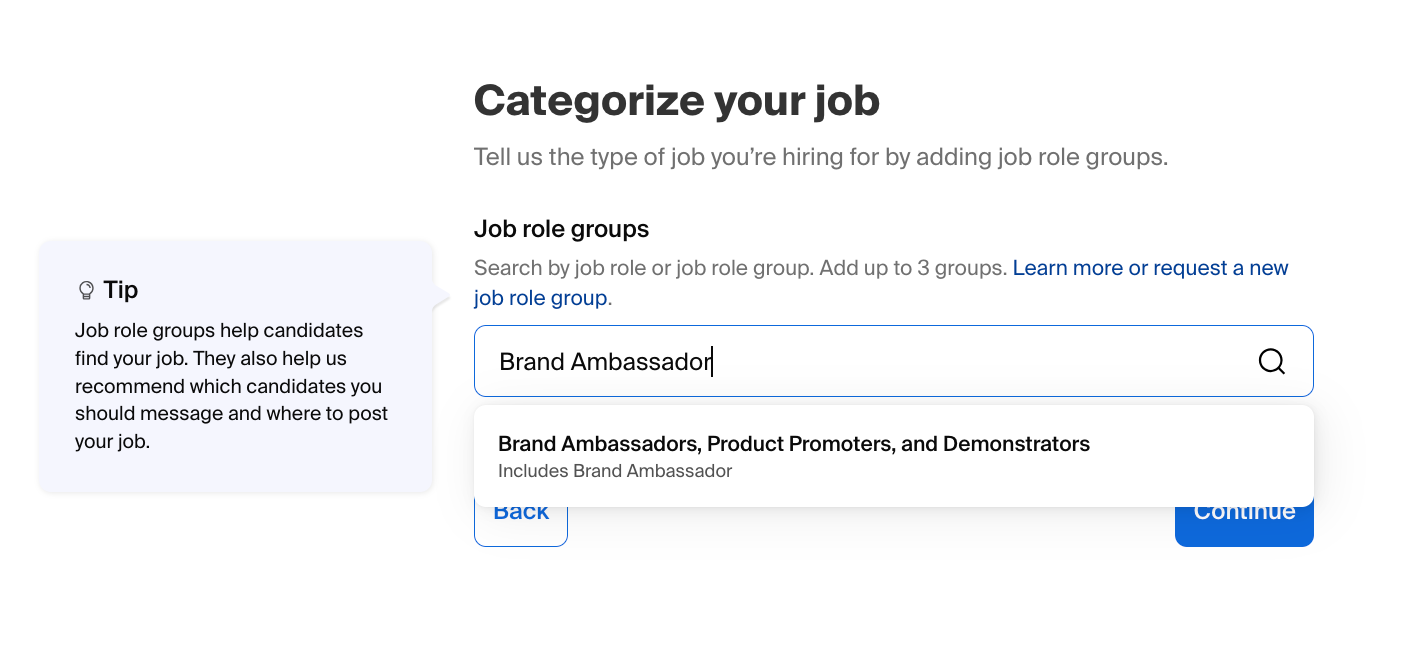 Job role groups
For a complete list of job role groups, download the attachment on this article. The first tab in the file contains the names of the job role groups. In the second tab, each group name is mapped to over 8,600 job roles. 
The job roles taxonomy is based on the Bureau of Labor Statistics' (BLS') Standard Occupation Classification (SOC). Almost all of our job role groups map to one or a few of the SOC's occupations.
A few changes have been made to the SOC's taxonomy to meet the needs of our student base. For example, we added the "Product Managers" role group.
If a specific job role group is not available, refer to How to Request to Add a New Job Role Group. 
On-campus employment best practices
We've received feedback regarding how these roles align with on-campus opportunities, so we've put together some examples that may help on-campus employers better identify some common positions:
For office assistant, data entry, or any other clerical type positions: Office and Administrative Support Workers
For "Fundraising & Event Management" related positions: Fundraisers

 

or Meeting, Convention, and Event Planners
For any research related roles: University Student Researchers