Please note: Premium features are for Handshake Premium accounts only. For more information, please check out this resource.
Value
Clear, structured calls to action in Campaigns, to increase RSVP & applicant conversion rates. 

For the first time, tag external Jobs and Events from your CRM or ATS directly in Campaigns to measure sourced RSVPs & applications right in Handshake.

Plus, collect a standardized 'not interested' signal for students who don't take action, to help improve future Campaign targeting.
Functionality
Employer Campaign Creation

 
First, select the type of Campaign you'd like to create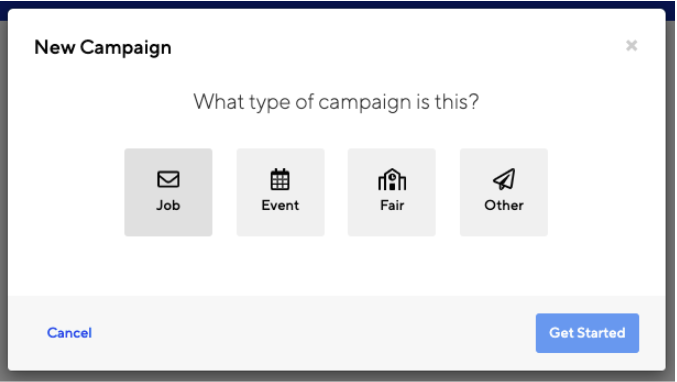 A quick note to start - by selecting "Other" as your Campaign type, you'll see the exact same Campaign Creation form that you've used previously (just without the ability to tag a specific job or event).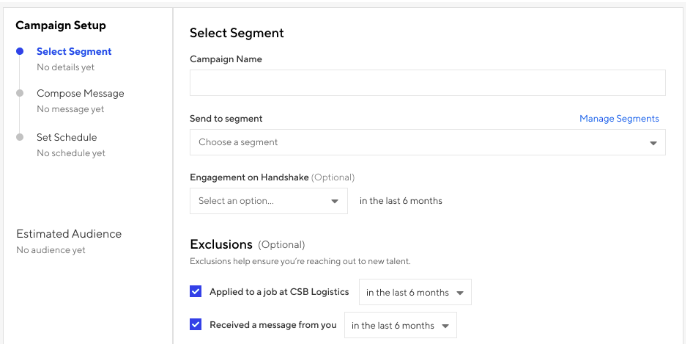 If you select a "Job" or "Event" Campaign, you'll have the option to link to a job or event in Handshake…

Or to link to an external Job (e.g. right to your ATS or CRM, if it's not posted in Handshake).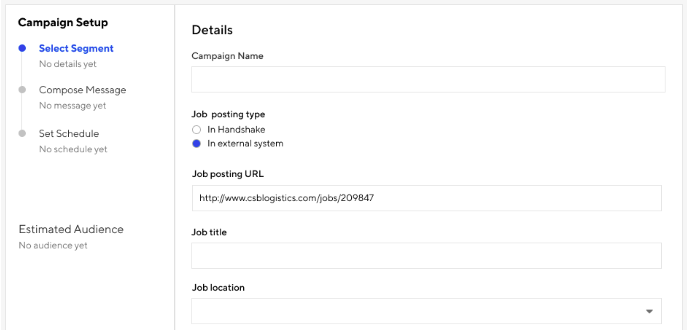 Or an external event (in your ATS or CRM)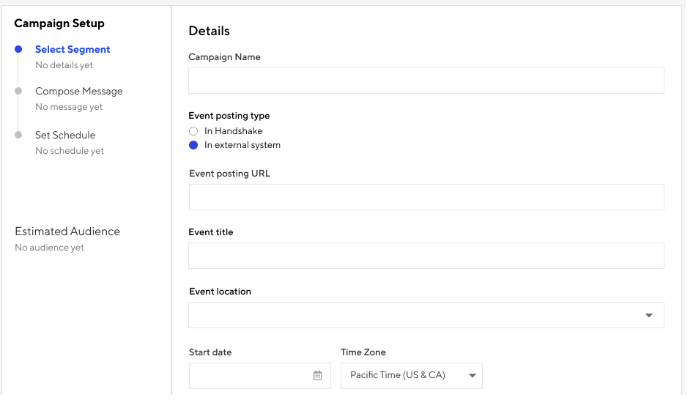 If you select "Career Fair", you'll tag your Career Fair registration as you normally would when creating a Campaign.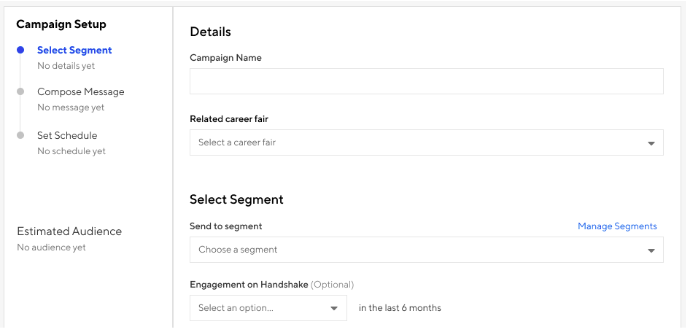 After tagging a Handshake Job, Event, or Fair, or creating your external Job or Event, you'll see a new Card appear in your message.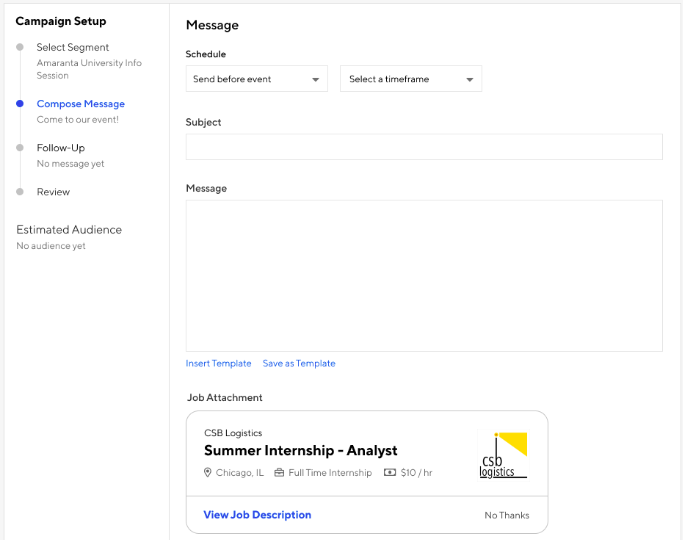 You can also choose to include the Job, Event, or Fair object in your follow up message.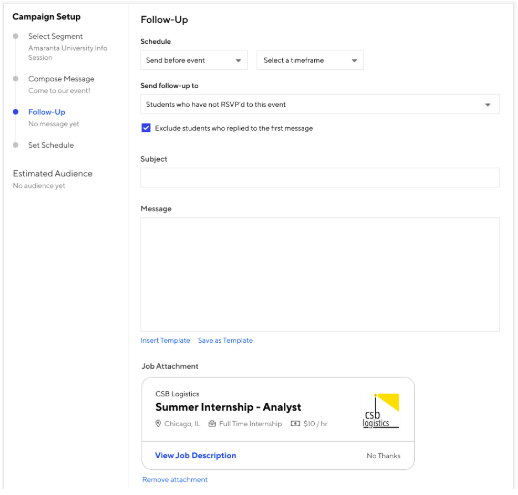 Finally, you can preview your Campaign at any time to see how the new Card will look with your message.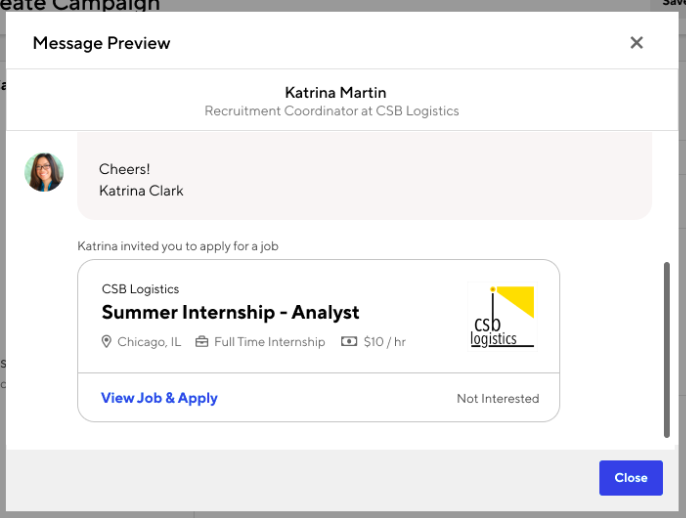 For more information on templates, please use Campaigns: Create, Save, and Use Templates.
Campaign Results
If you've chosen a Job, Event, or Career Fair Campaign, you'll see "sourced" numbers for every Campaign - regardless of whether you've tagged a Handshake job / event / fair, or an external job / event.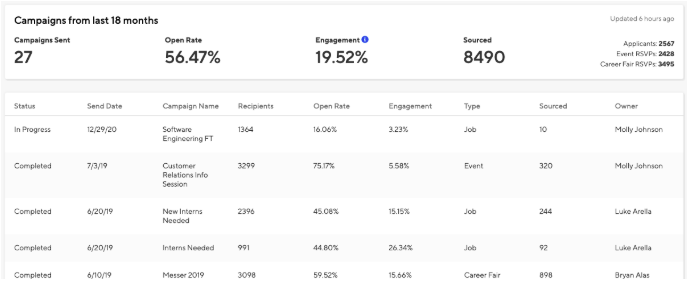 Student Messaging Experience
On web, students will see your messages exactly as you see them in your preview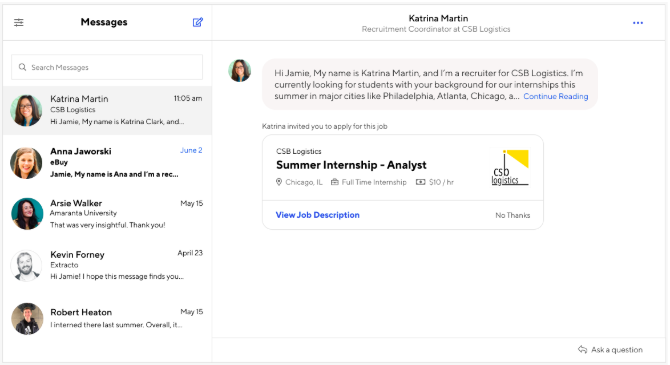 Student messages are also optimized for our iOS & Android apps