You can use Handshake to explore and register for available Career Fairs. 
Find a Fair
You'll need to click on Events at the top of your Handshake screen, then click on "Fair Search". If your school is a partner school and has created a Career Fair in Handshake, you'll see the fair(s) listed on this page: 

If you do not see any fairs on this page, it's likely that either there are no fairs posted, or your school is not a partner school at this time.  In either case, you can still view fairs from other schools that are available for you to attend. 
Quick Tip: If you do not see the "Career Center" tab at the top of your page, this is an indicator that your school is not a partner school at this time.If you're enjoying your experience on Handshake, feel free to encourage your career center to formally partner with us, and we can unlock additional benefits for you and your university!
On the left of this page, under "Categories", select the filter "Include All Public Fairs":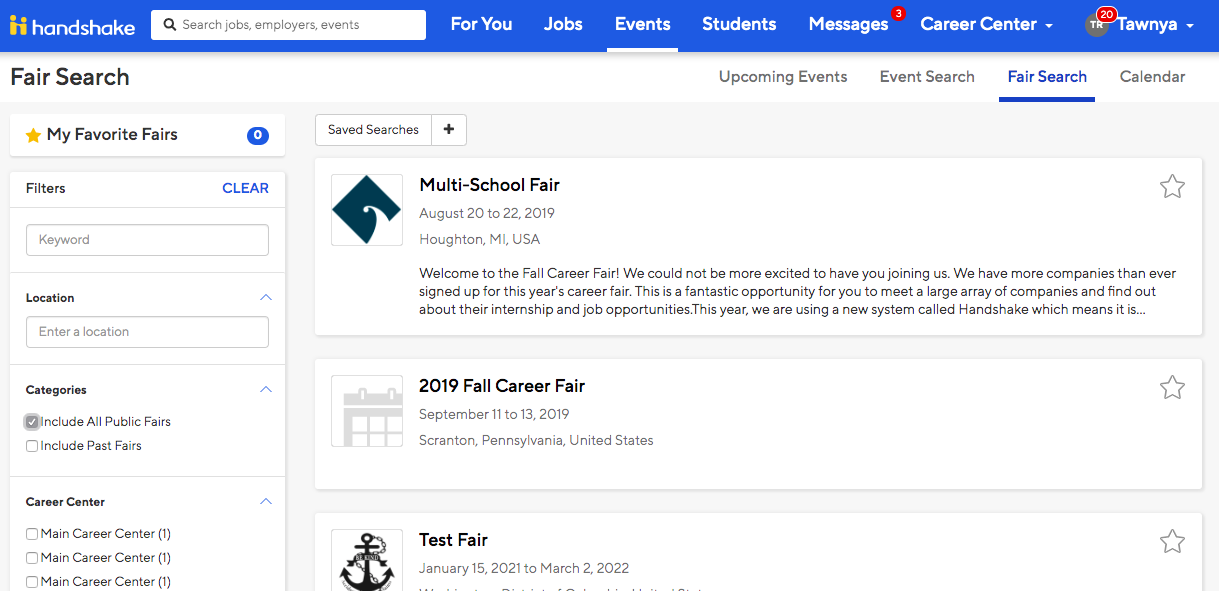 Registration
Select the fair you wish to attend to see more information. If you want to register, click on "+ Join Event" in the top right of the page. 
If there are multiple sessions available, you'll see each listed individually. When the fair is at capacity, you'll see an option to "Join Waitlist". If there are spaces available, you'll be able to select "Join Session".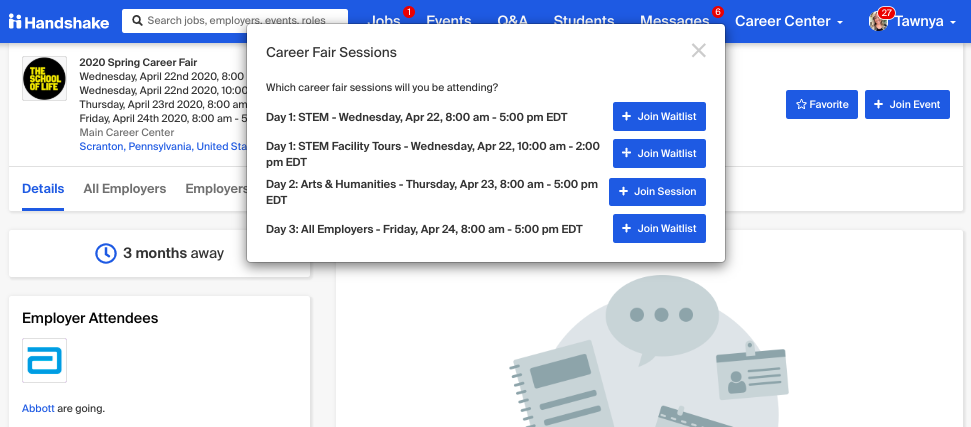 If registration is closed, you'll see the button grayed out with the message "Registration currently closed". 

When you've registered successfully, the blue "+ Join Event" button will turn green with the text "Registered". You can click on the button to leave the fair or to hide your attendance: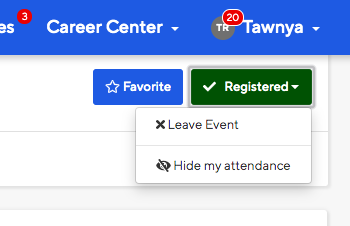 Note: If you have joined the waitlist and space becomes available, you'll receive an email confirmation when you are registered for the fair successfully.