While there is not currently a specific way to cancel an event, the employer can contact the institution at which the event was requested. Currently, only the career services staff at the institution may cancel or delete the event.
If you decide to change an event to Virtual, for employer hosted events, the employer will need to create a new virtual event. Here's a recording of best practices for employers on running a virtual event.
1. To edit an event, click on Events from the left menu column in Handshake.
2. Click on the desired event from the list that appears:

3. Click on Edit, to the far right of the event title.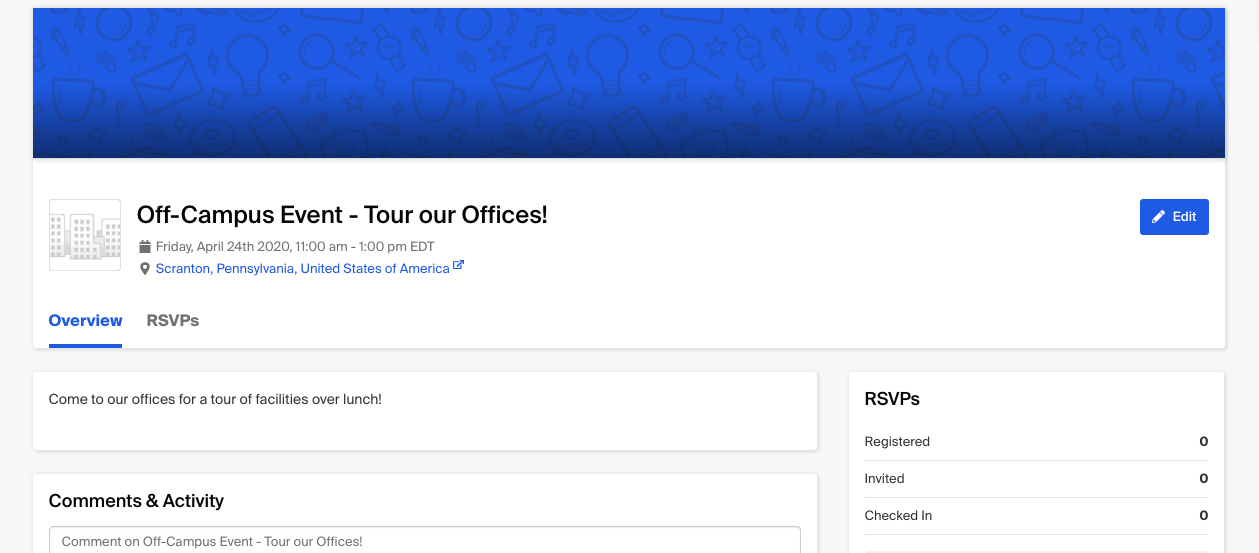 From here, you can make any needed changes to the event.
If you need to edit an on-campus or off-campus event type, please note that any changes made to the event type, date, or time will reset the approval process with the requested institution.