Candidate Hub is a resource that enables employers to discover more candidates that are a match for posted jobs. This resource includes Job Matches, Email Digests, and Profile Engagement (coming soon!).
Please note: Premium features are for Handshake Premium accounts only. For more information, please check out this resource!
Job Matches
To access Matches, click Jobs from the left navigation bar in Handshake and click on the desired job, then click the Matches tab in the upper-right corner of the page.

Note: Essentials partners are limited to viewing 100 candidates.
In the upper-left of the page, Match Criteria provides more information on displayed candidates. Job preferences are used to identify candidates until a Segment is added.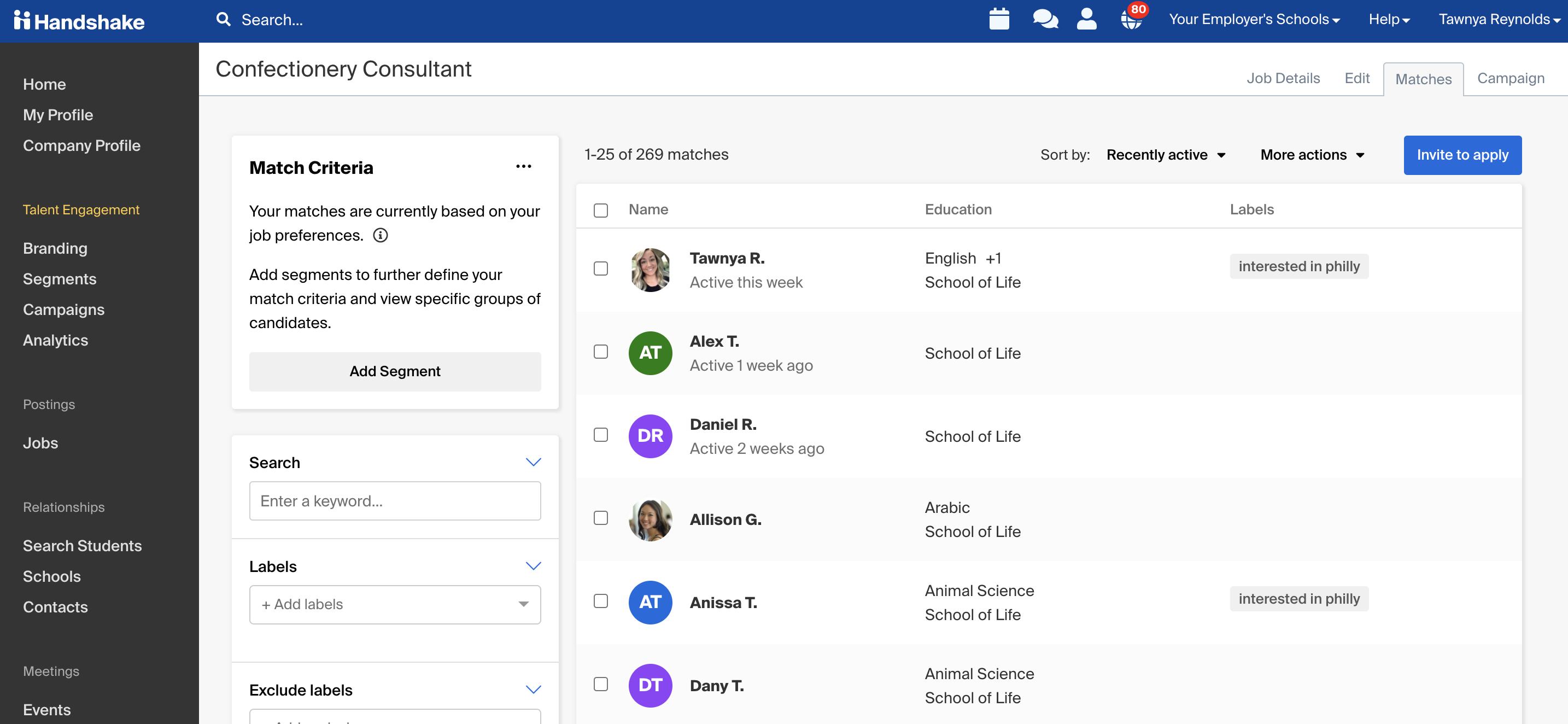 Click Add Segment to customise your matches by adding up to five (5) segments, then click Apply Changes to load matches.

Below Match Criteria are additional search filters to narrow down results on the page. You can filter based on keyword search and labels in addition to applied Segments.
If you'd like to invite candidates to apply, check the box to the left of the student name(s), then click Invite to Apply in the upper-right of the page.
Note: Essentials partners are limited to sending 5,000 proactive messages per hiring season and up to 100 messages at a time. When the bulk message is generated, a message will load below the Subject line indicating how many messages are remaining this hiring season.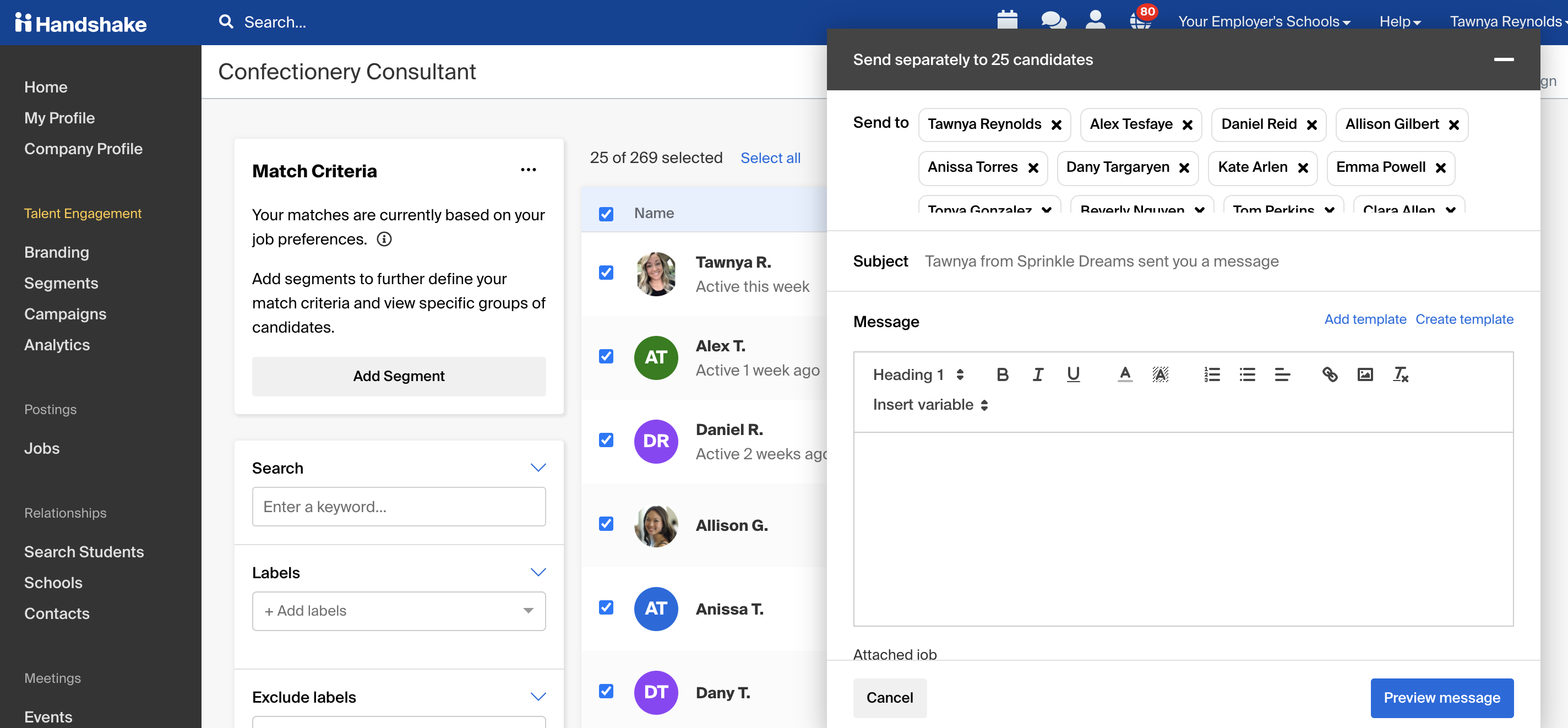 Email Digests
Email Digests are sent on a weekly basis and include candidate recommendations based on applied Segments. If no Segments are added, then recommendations are based on job preferences.

Profile Engagement
(COMING SOON!!)
Engagements will allow you to see recruiter history of all interactions per student.