To help make it easier to onboard new users to Handshake to participate in virtual recruiting, we are making a few important changes to your account settings over the next two weeks (as of September 12, 2020). You can update these settings at any time in your global account settings.
Please note this update is only for Core Employer accounts at this time.
Recruiters will now see an "invite link" option to invite new teammates to Handshake. Teammates who are invited, and match your email domain, will be approved for access to your account.

Recruiters, Administrators, and Owners will have a new "Create User" option, as an alternative to the invite link. After filling out basic information on the new teammate, they will be invited to create a password and claim their Handshake account.

Refer to more information about Employer Roles and Admin tools here.
To turn these settings off at any time, Owners and Admins can:
Go to "Company Settings", under your name drop-down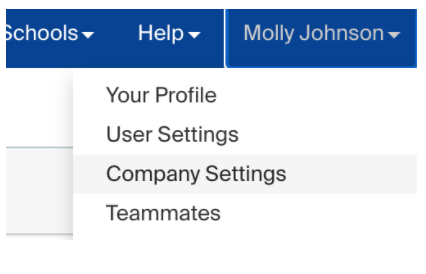 2. Click on "Global Settings", and update the New Teammate Access section