We are excited to share that you can now earn badges to display on your LinkedIn profile by completing courses through our online training platform, Handshake Academy.
Note: Badging is currently only available for our Virtual Career Fair Course and Virtual In Person Appointments Training.
Acquire the required access code
After earning 100% completion in the desired training, you will need an access code to move forward in the badging process.
To acquire your access code, you must complete this form to gain further instruction on the next programmatic steps involved.
This will include (but is not limited to) one or a series of the below options:
Hosting Office Hours

Help Centre Documentation Review

Updating a Handshake Academy Course

Completing a Feature-related Quiz

Case study/Reference Intake Form
Note: The expected review period is 1-2 weeks (based on activity availability/scope).
Upon successful completion, you will be issued an Access Code which will allow you to enter the "Get Your Certification" tile in your specific course.
Get Your Certification
1. After acquiring the access code, navigate to the "Get Your Certification" tile in the completed course.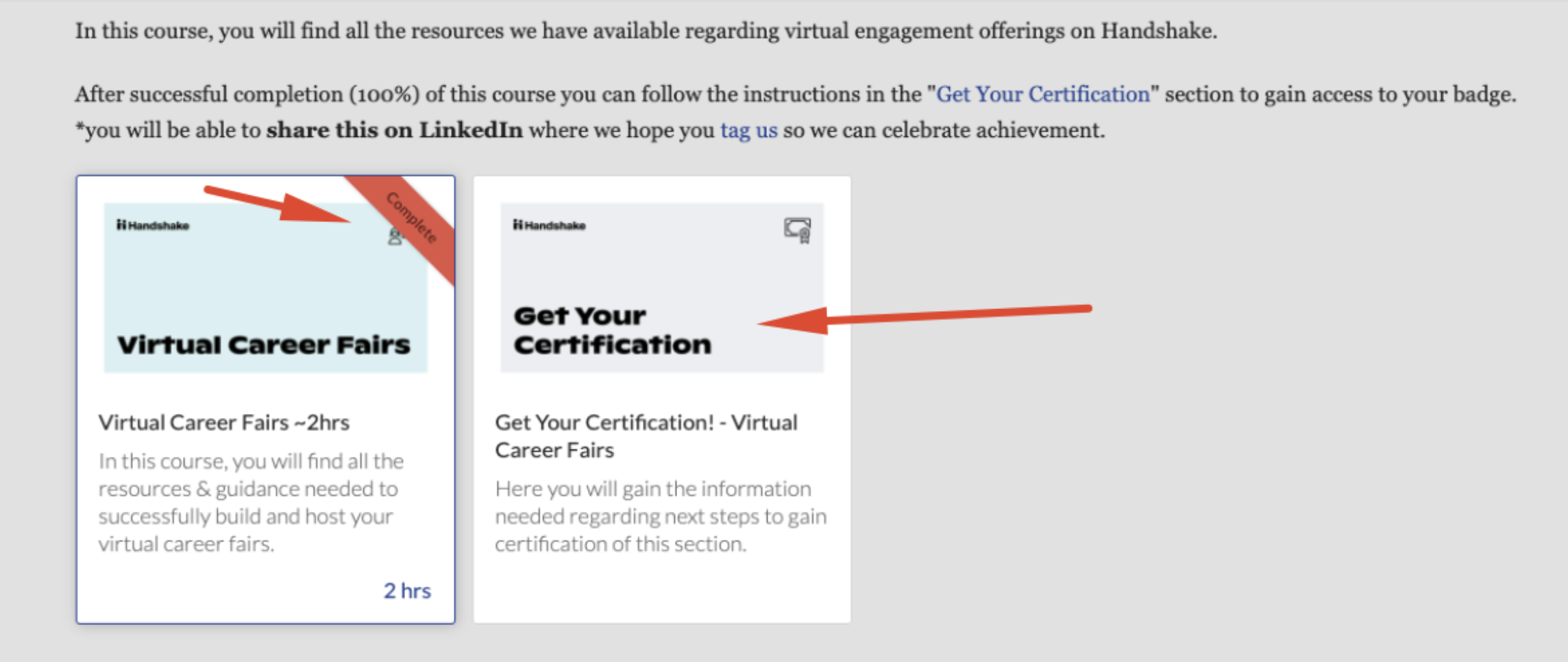 2. On the page that loads, click the red "Get Certified" button.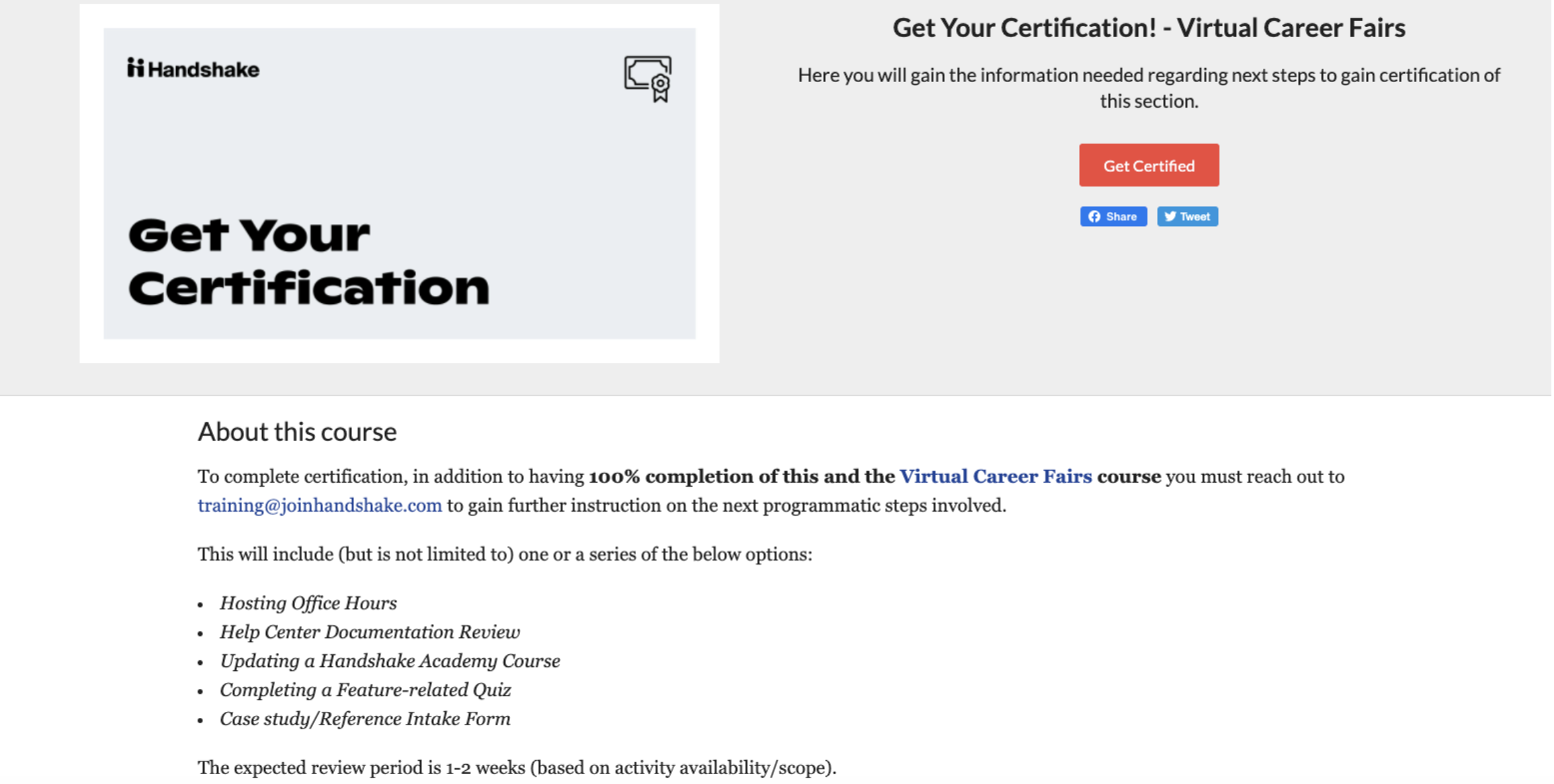 3. Enter the provided access code and click the red button "Review & complete".

4. You will then be required to complete a short quiz. Click the red button "Start Quiz" to begin.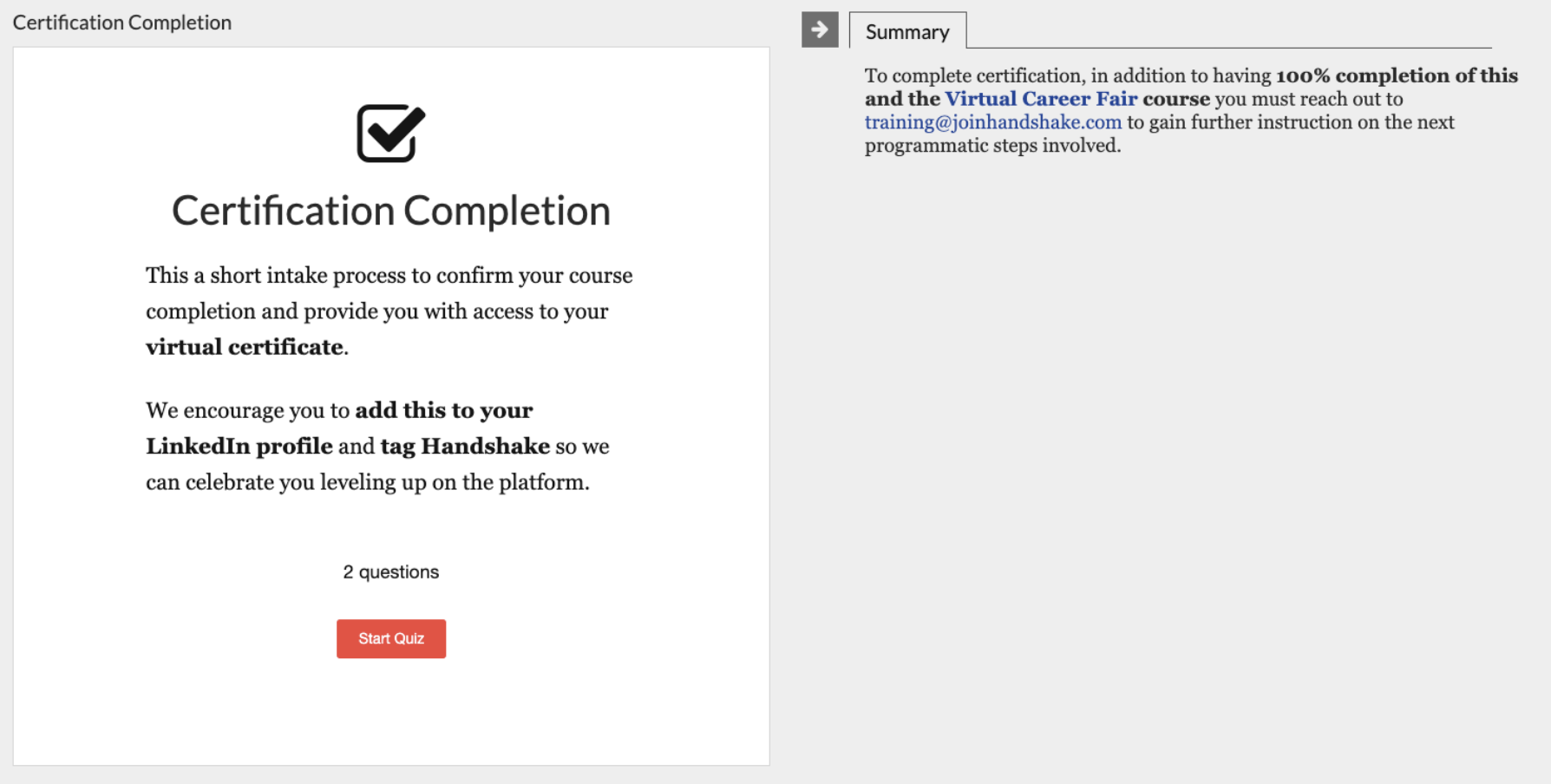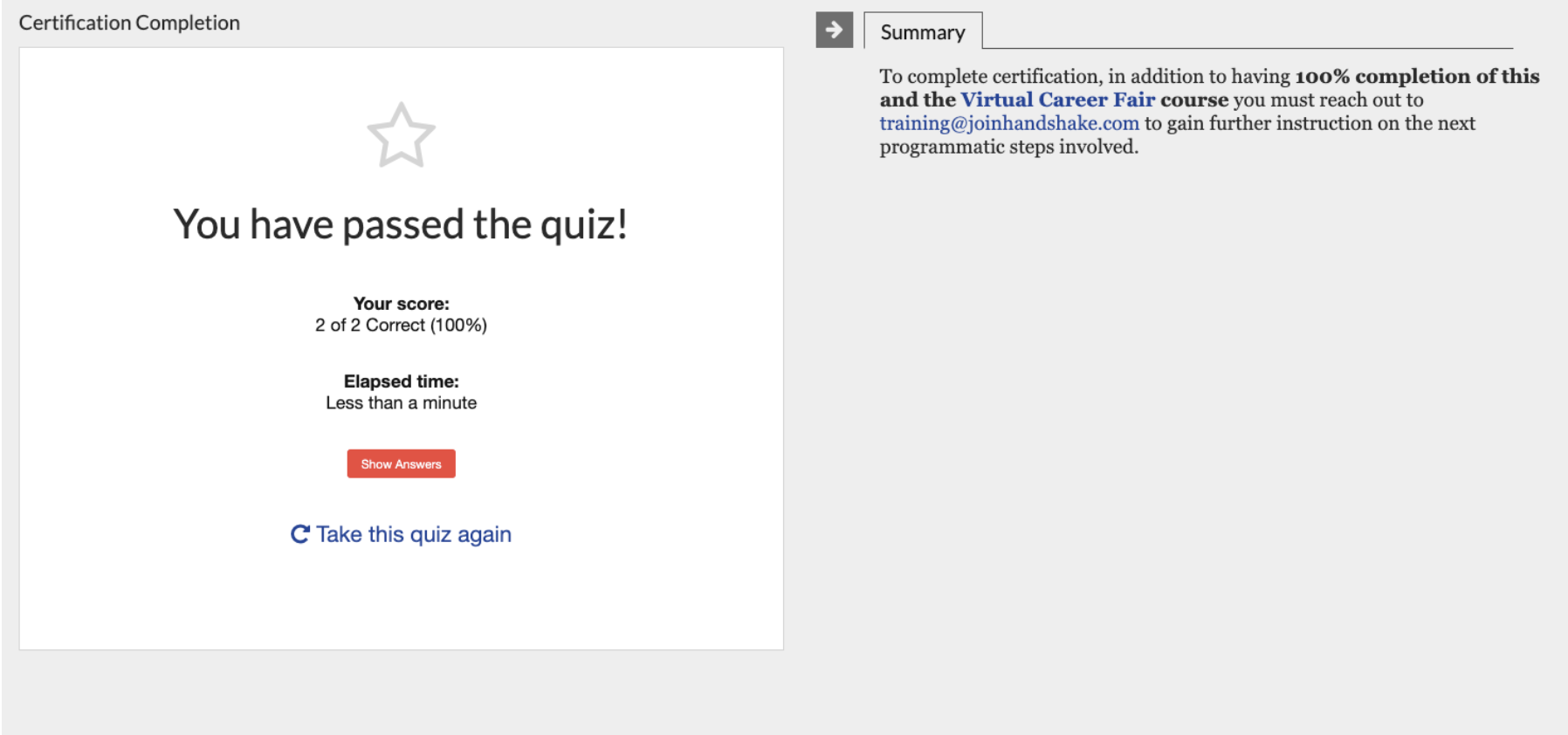 After passing the quiz, return to your Handshake Academy profile to view your available badge. A notification will also be sent to your registered email.
Add the certification badge to LinkedIn
1. On your Handshake Academy profile, from the list of course registrations, click the blue "Add to profile" button with the LinkedIn logo.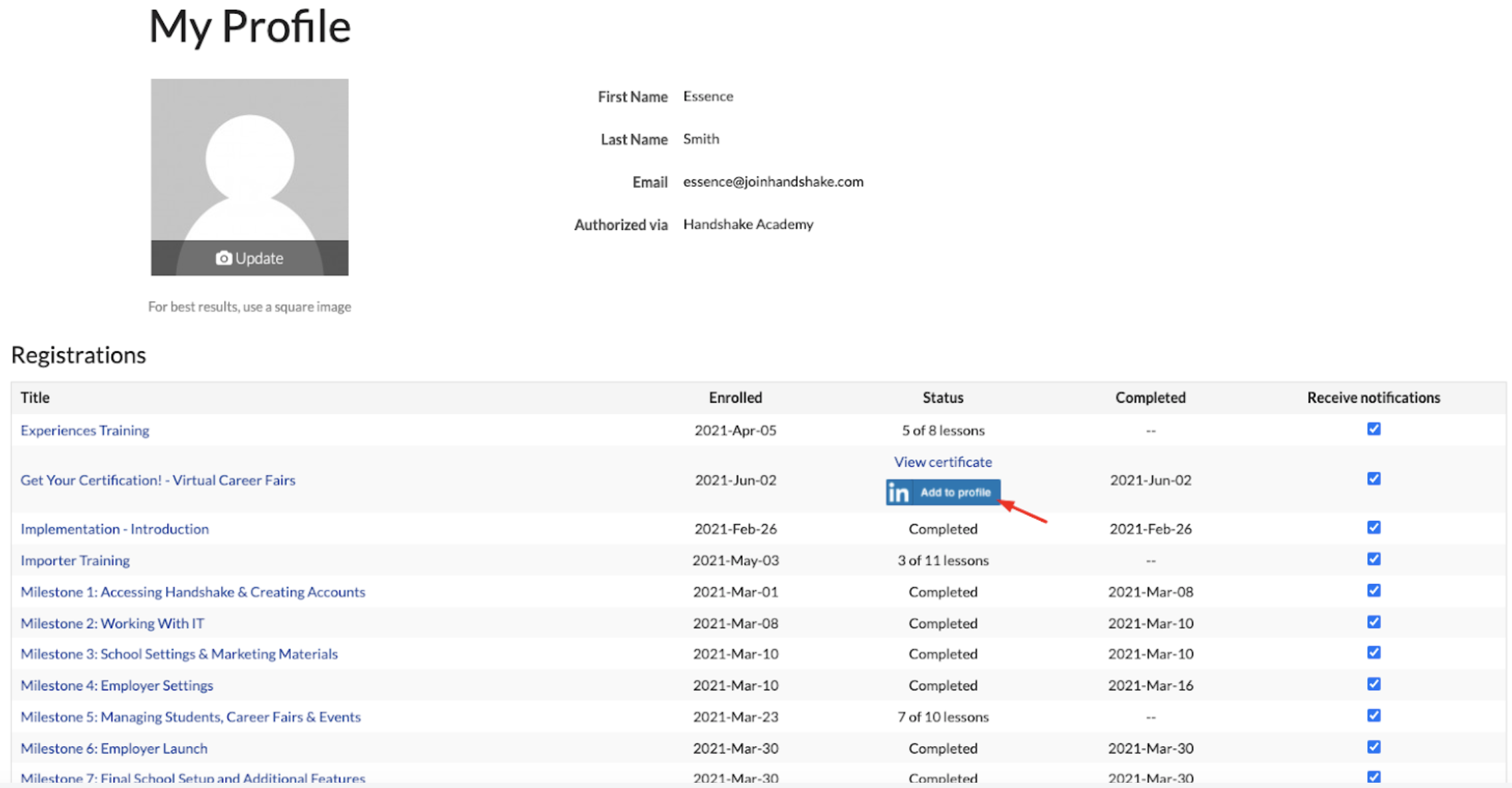 2. You will be brought to your LinkedIn profile, where you will need to confirm the addition to your license and certifications section. The fields are pre-filled, so confirm the information matches as expected, then save the addition.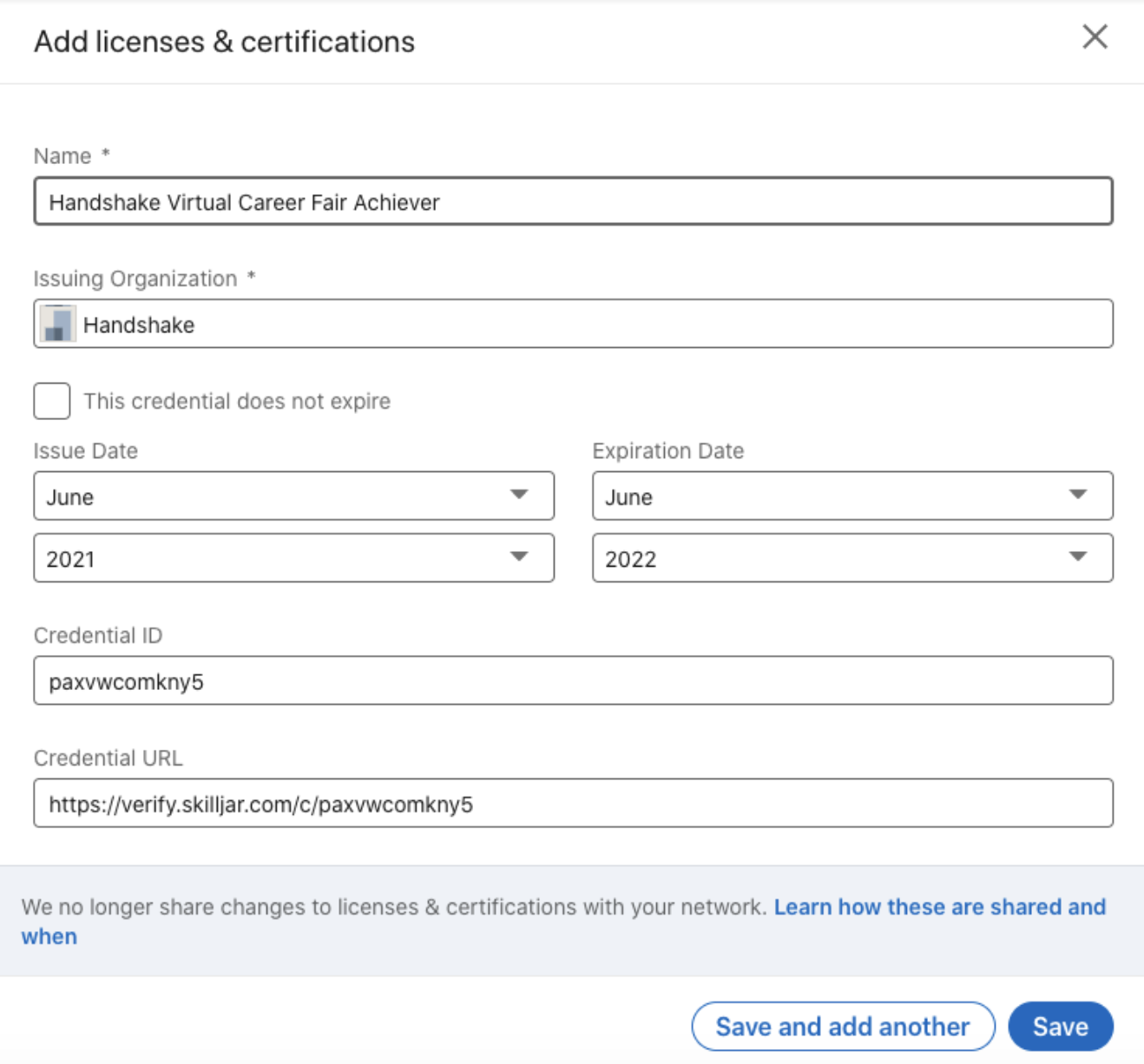 Note: to account for product advancement and iteration, certifications expire annually.
Here is how the certification will be displayed on your profile:

Here is an example copy of the certification also available for viewing: