To review individual recipient email engagement, Handshake provides a .csv file download per sent Targeted Email, and you can download data for previously sent Targeted Emails at any time.
If your team sent emails via our legacy tool, you can access historical engagement data. For details, refer to View Legacy Emails Engagement Data!
Topics:
How to download recipient details
1. Click Emails from the left navigation bar in Handshake, then click the desired sent email.
2. Click the Recipients tab, in the upper-left of the page.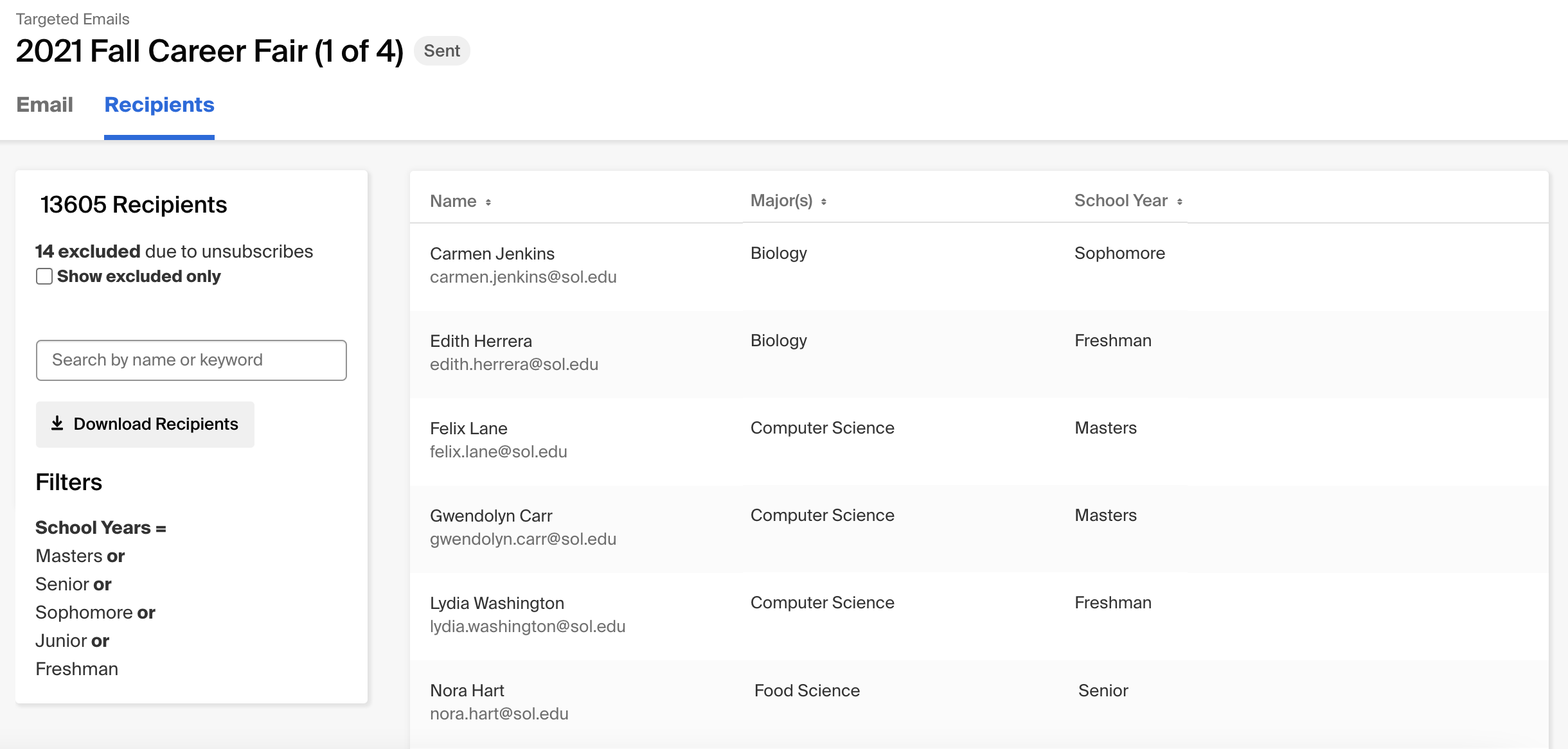 Please note that this screenshot is taken from our US site and there may be some differences in language from the UK platform.
3. On the left of the page, click the grey Download Recipients button.
4. The file will begin to build–once the file is ready, a download link will appear in the popup. Click the link to download the file.

The download link will also be emailed to the email address on your account, so you can choose to wait on this page, or close out and initiate the download via your email.
Note: for security purposes, you will need to be signed in to Handshake in order to download the file via the email.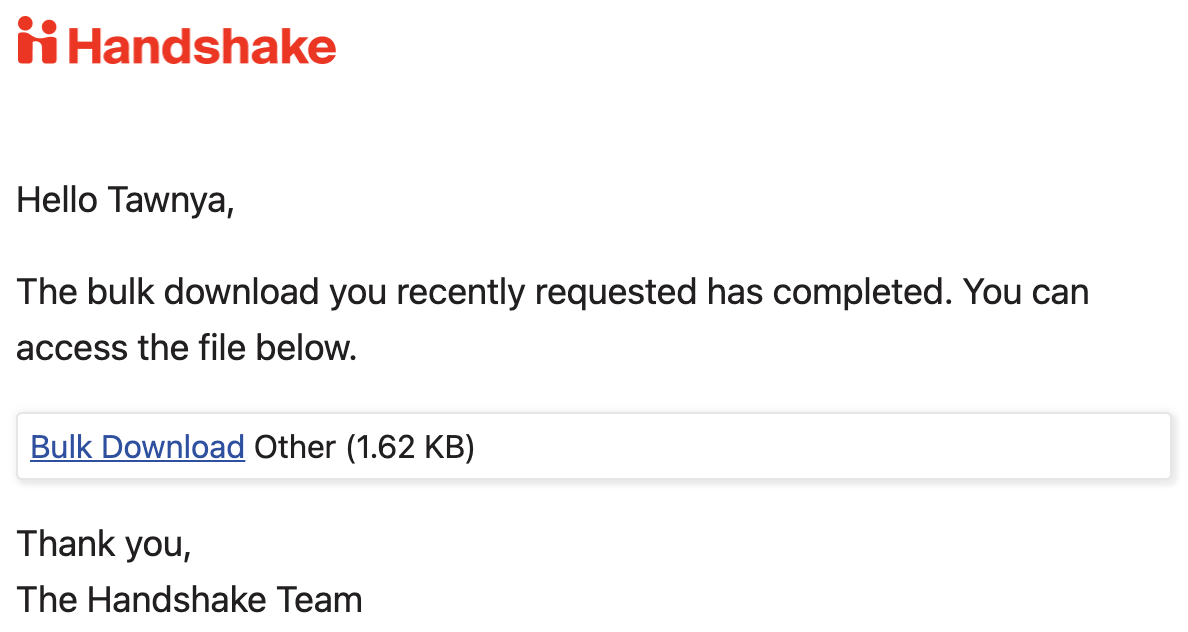 Download Recipients file contents
The recipients file contains the following columns:
User Id
Email Address
First Name
Last Name
Course Names
College Name
Level of Study
Education Level
Opened
Clicked
Unsubscribed From Campaign (the recipient clicked "unsubscribe" on this specific email)
Unsubscribed Before Campaign (the recipient had unsubscribed prior to this email being sent)
Bounced (the email address is undeliverable, or the recipient has an away/out of office auto-response configured)
Additional Resources