External contacts on Handshake are teammates or other individuals from your company that represent your organisation and can serve as the focal point of information concerning an activity, such as a job or event.
1. To begin, click on Contacts from the left navigation bar. On the page that loads, click the blue button Add Contact in the top-right corner.

2. Fill out the fields on the page. Fields marked with an asterisk(*) are required.
Email address*

First name*

Last name

Location*

Title

Phone

Mobile phone

Fax

Description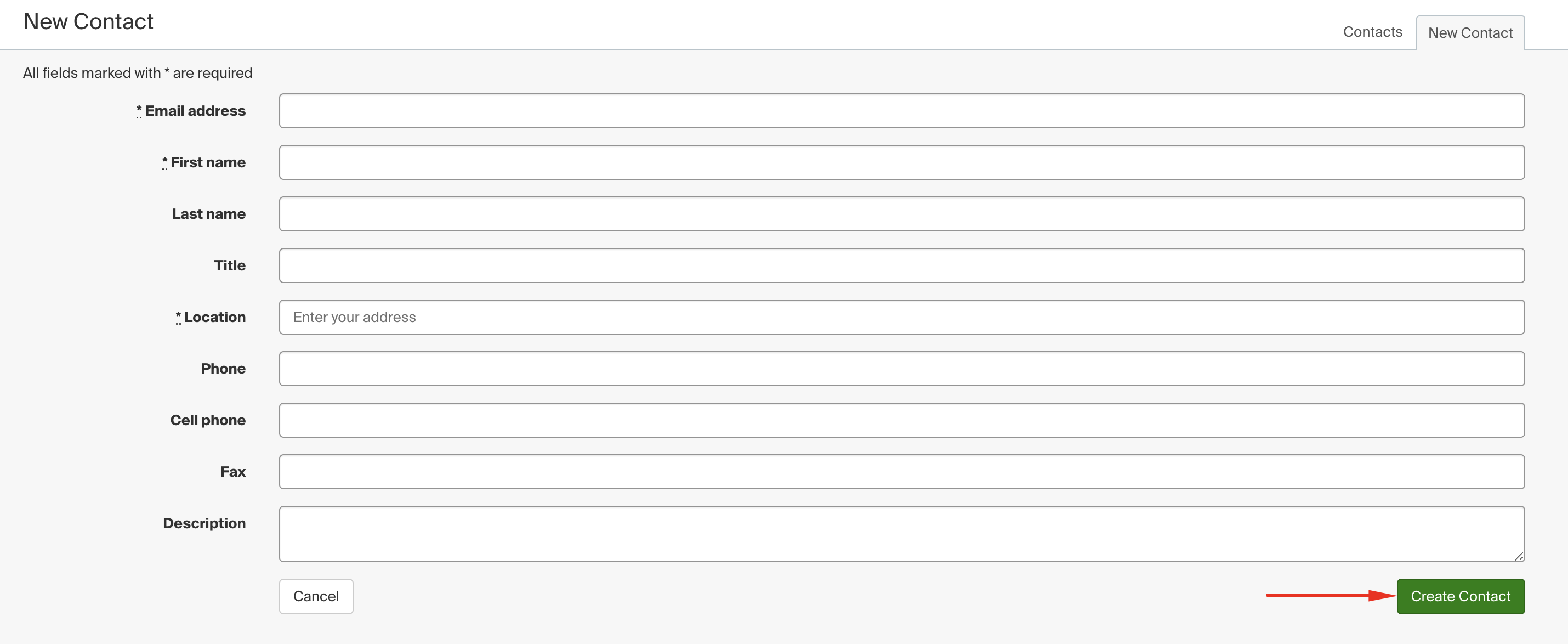 3. Once complete, click the green button Create Contact in the lower-right corner of the page.
Once the contact is created, the contact will be added to your company's contacts list on Handshake.
Note: this does not create a Handshake account for a teammate who does not have a user account on Handshake. It will only store their contact information within the system, enabling them to receive information, including attachments as it relates to the activity via email.