Company Profiles on Handshake allows you to build your employer brand and attract the right talent. With your company profile, you can tell your company story and help prospective candidates learn more about your brand.
Complete with employer reviews, jobs, and upcoming events and fairs, your company profile gives job seekers greater insight into your company before applying to jobs posted by your employer.
Premium partners have access to additional features to help further personalise their brand. For more information, please check out this resource.
There are four tabs on your company profile:
Overview

Reviews

Interviews

Jobs
The Overview tab contains sections that can be customised to highlight your brand. Learn about Branding Your Company Profile.
It also includes upcoming events and fairs and jobs posted by your company. While not customisable, these sections provide students with more information about your company.
These are any events listed that your company is either hosting or joining.
Students will only be able to view events that their institution has been invited to, or that are being hosted at their institution.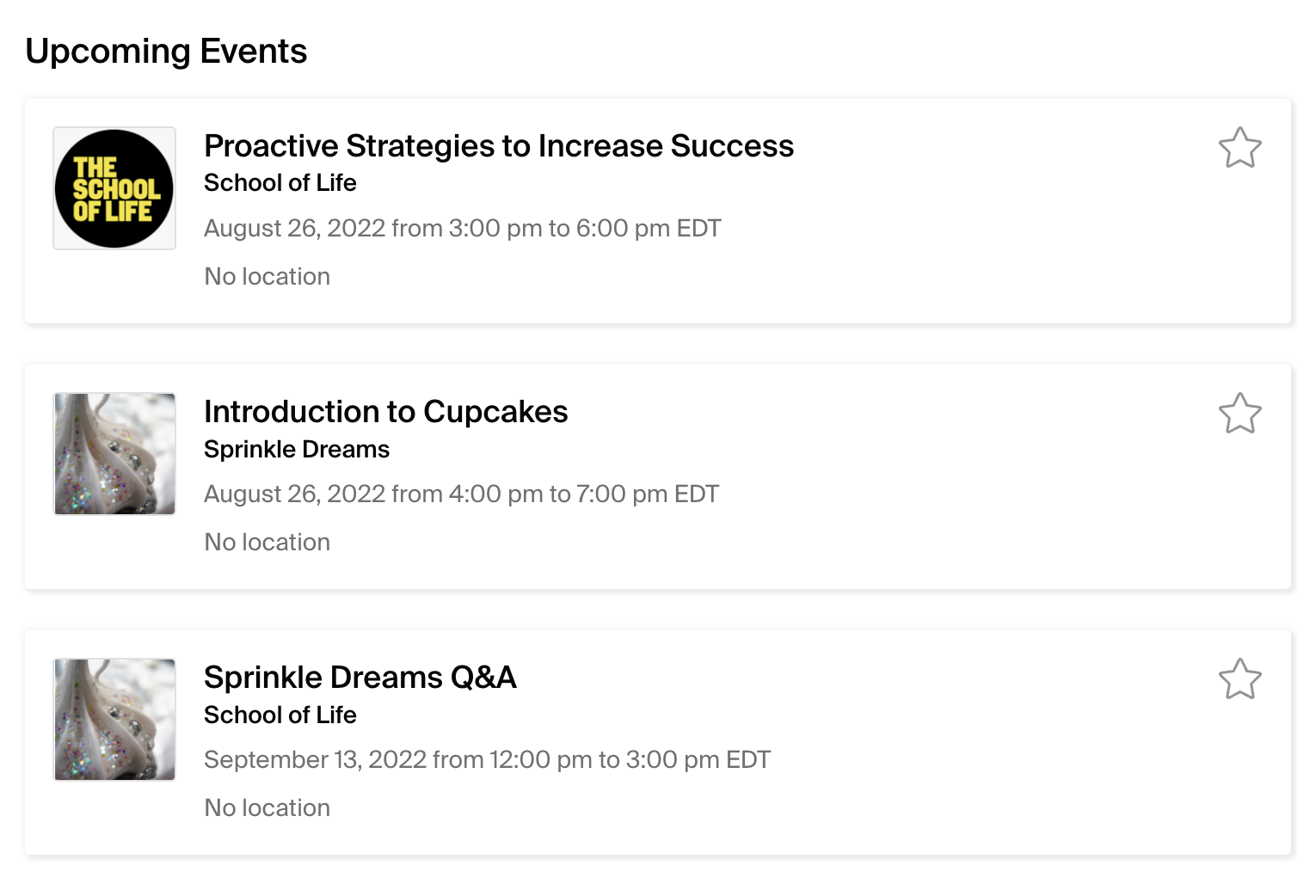 A list of Career Fairs your company is currently registered for.
Students will only be able to view fairs that their institution is hosting or has been invited to.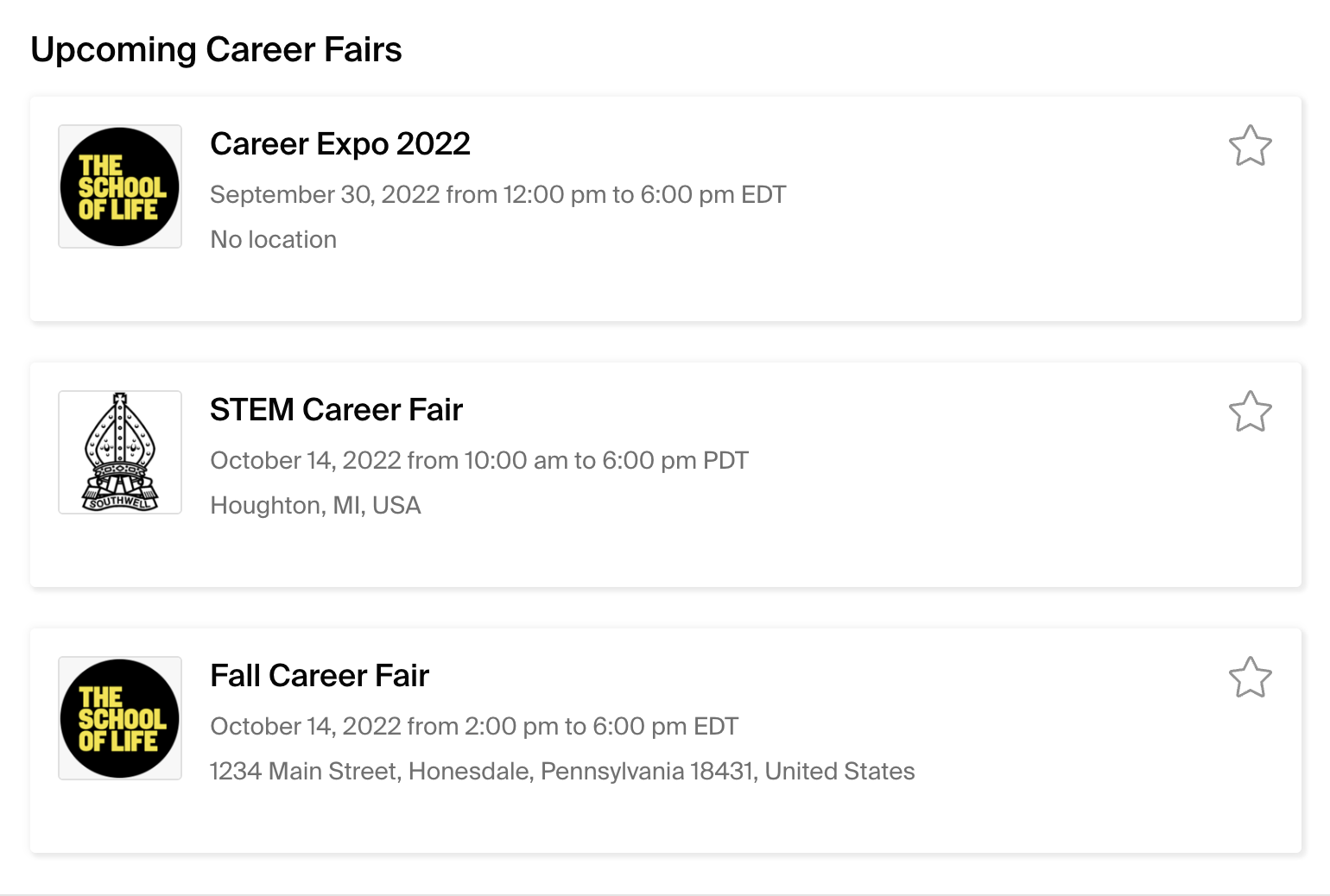 Next to the Overview tab, you will find the Reviews, Interviews, and Jobs tab.
Students that have worked for your company will be able to write a review. They can leave public or semi-private reviews. You can respond to any reviews left for your company. Learn What are reviews and how do I see them?.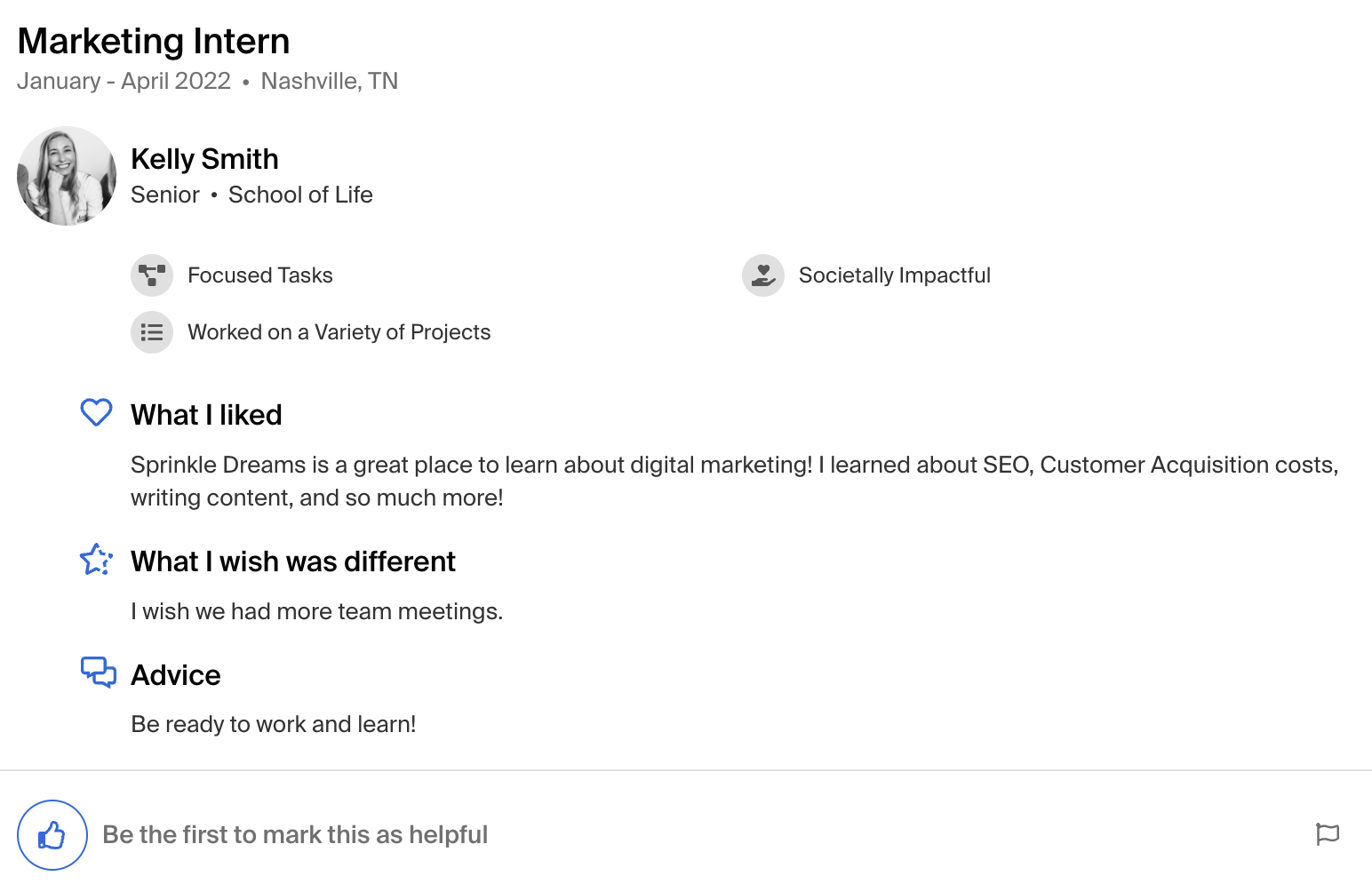 Similar to the Reviews tab, students can leave reviews about their interview experience with your company. Upcoming Interviews are displayed to the right of the Reviews section on the page.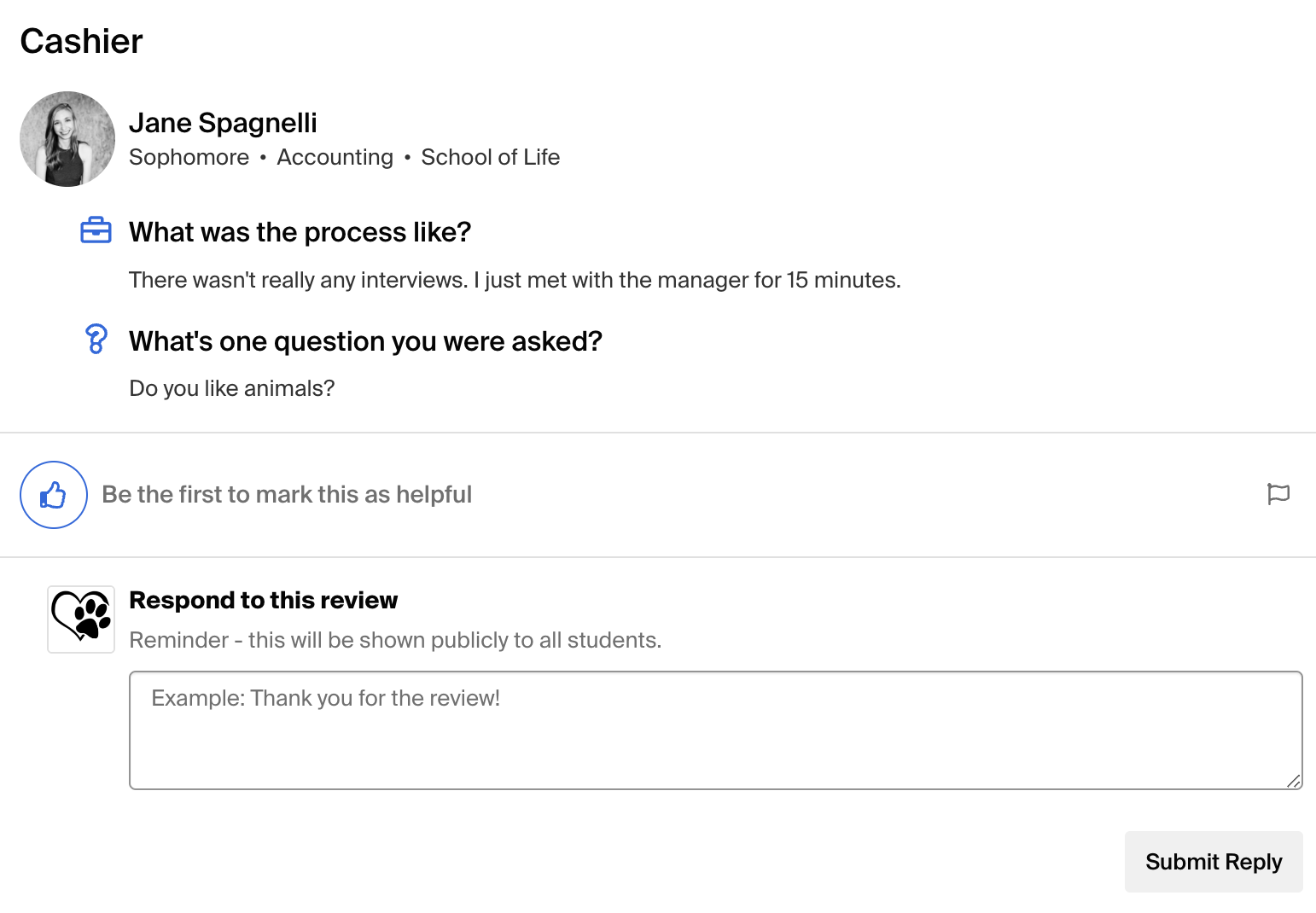 A partial list of jobs currently posted to their institution for your company on Handshake.
Students will only be able to view and access jobs posted at their institution. The jobs most relevant to them will appear towards the top of this page.
Clicking on the name of the job will redirect the student to the job overview page, with the ability to apply.