If your school is still hidden in Handshake as you prepare to launch, you can still create an employer account connected with your career services account, by following the steps on this page. If you're already live in Handshake, you will want to follow the steps to set up your Handshake login credentials for your employer account. 
Go to "Edit" in the top right corner of your School page:
2. Scroll to the bottom of your details page to find the Employer Approval Request URL. Copy the URL.
3. Sign out of your Handshake account.
4. Paste the Employer Approval Request URL you copied into the browser. Select the "Employer" account type from the options presented.
5. Fill out the information requested then click Sign Up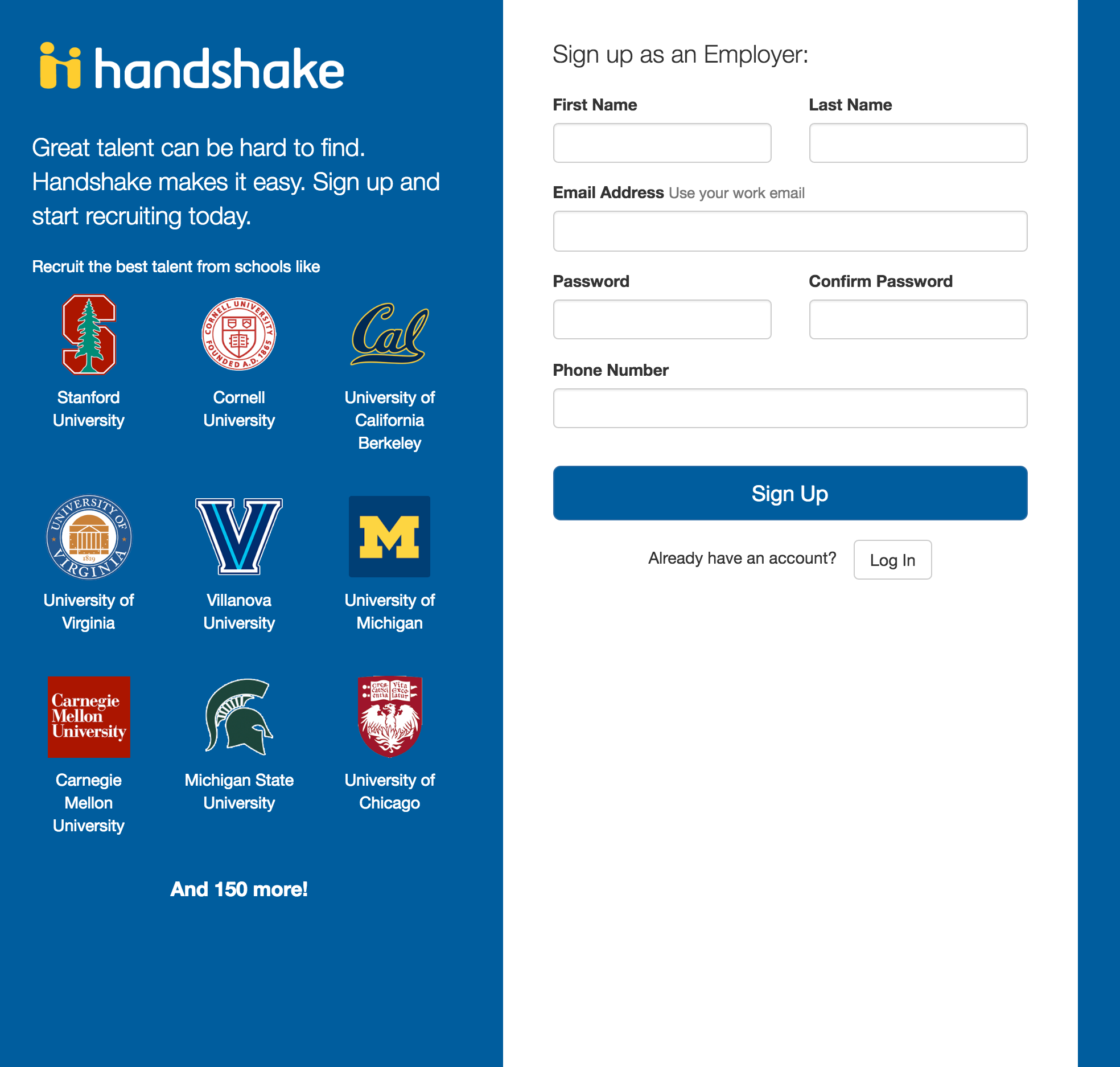 6. Enter your recruiting interests and Alma Mater to help us better understand how you'll use Handshake. Click Continue.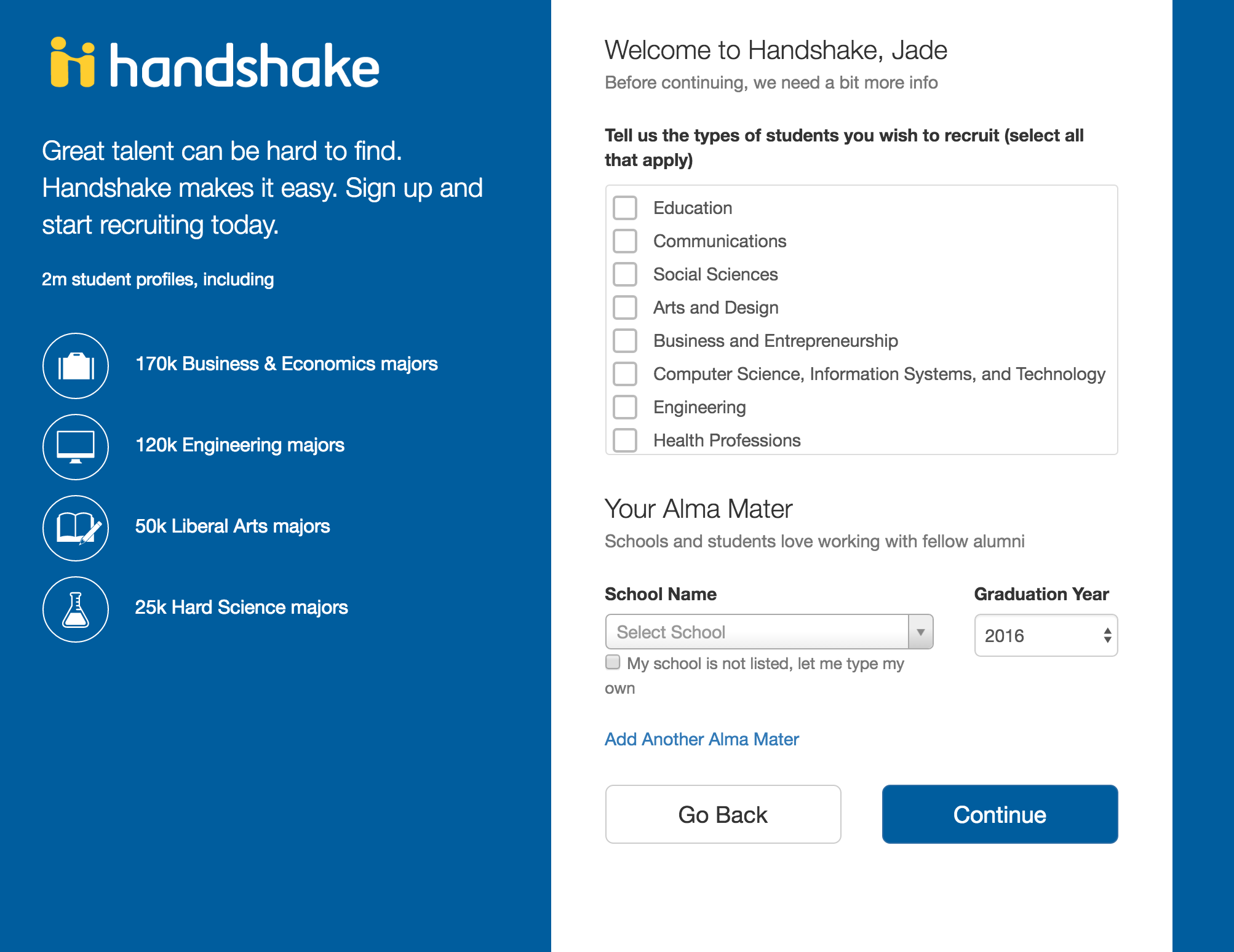 7. Read the Employer Guidelines, Terms of Service, and Privacy Policy: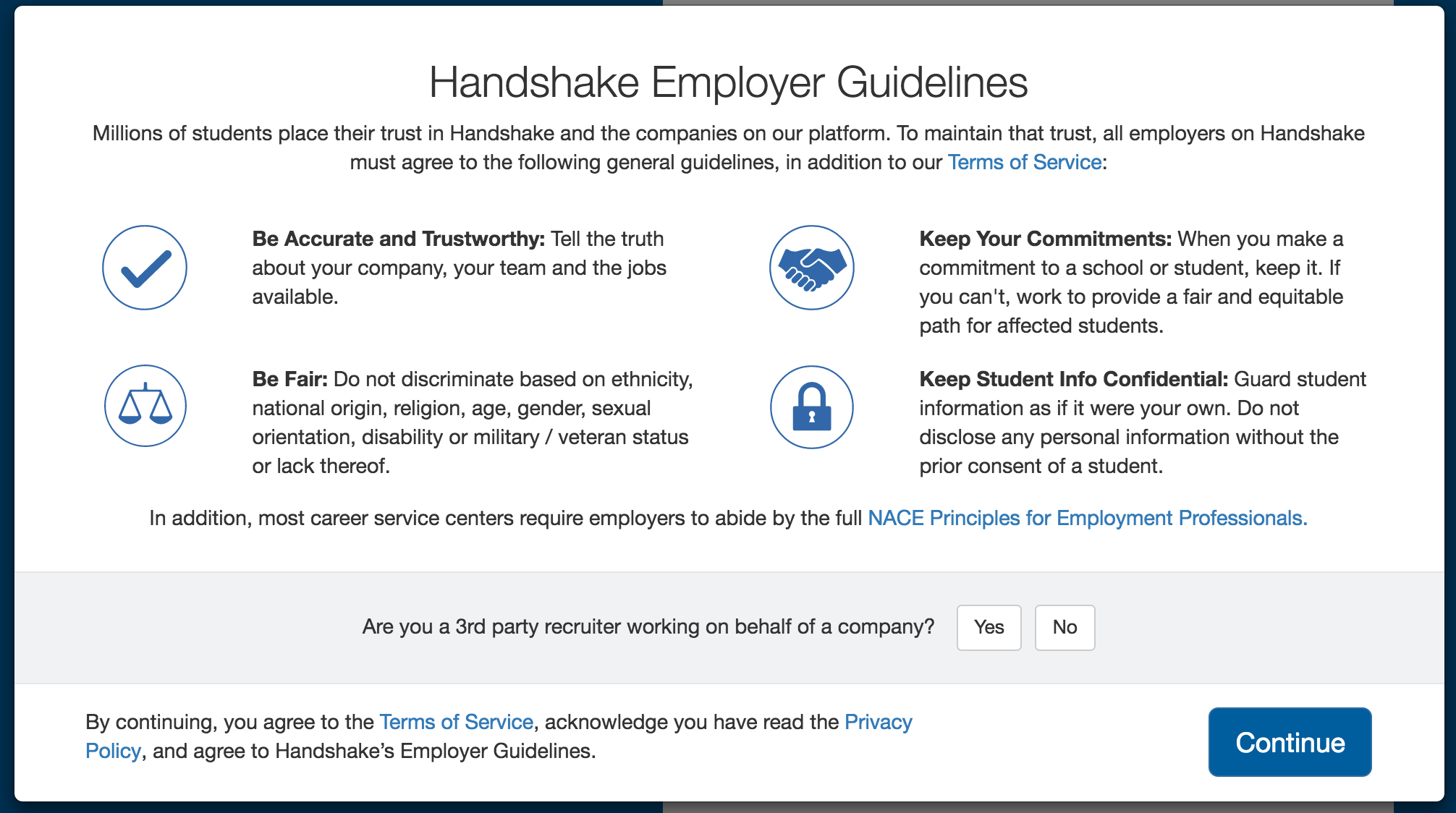 8. Next, you will see the following screen, which contains instructions on how to verify your account via the email address you provided. The email should arrive within 10 minutes and will contain a link enabling you to confirm your account. You must click this link before you can proceed with the registration process. If you don't receive a confirmation email, see the steps outlined in this article.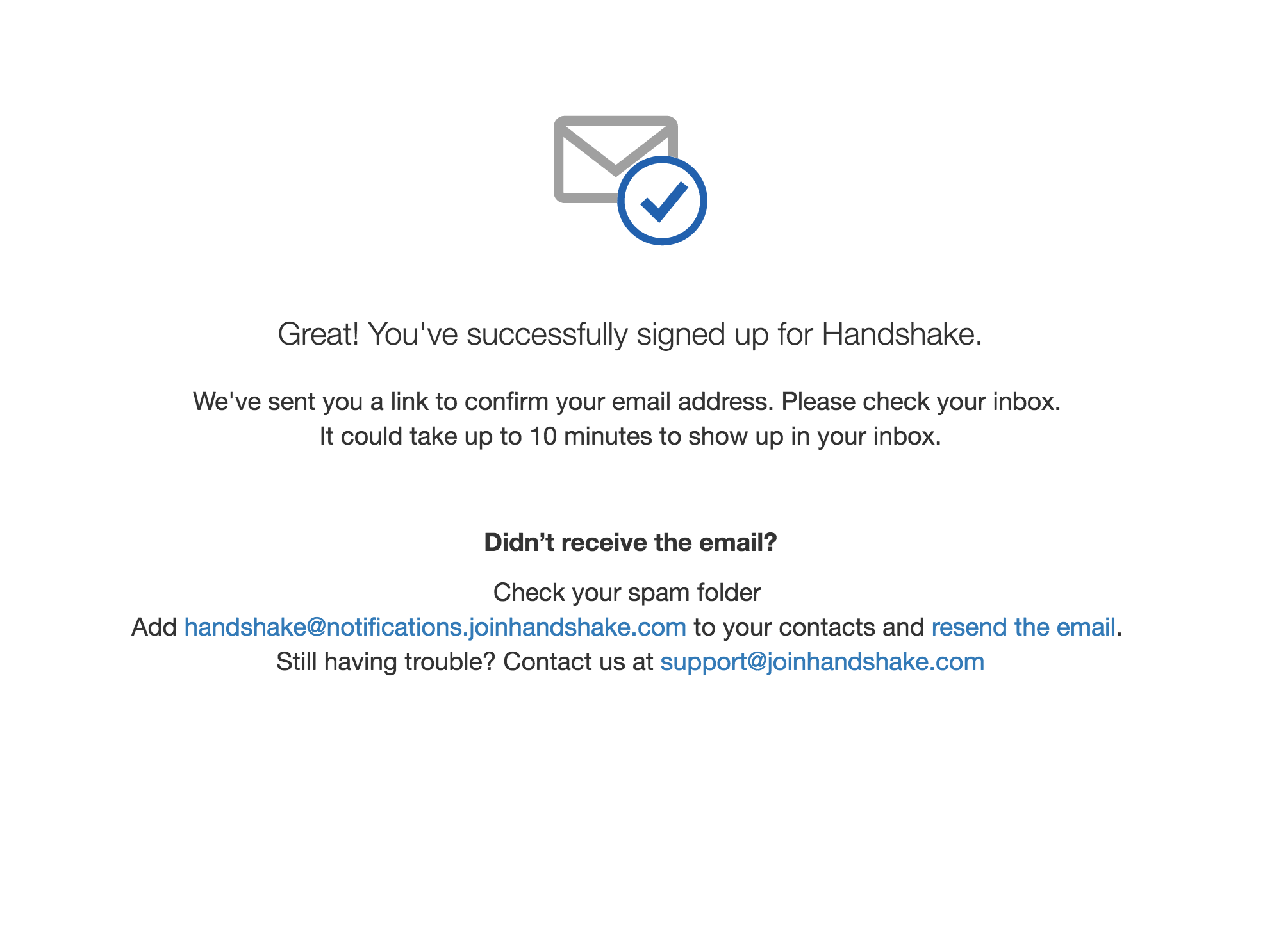 9. When the email arrives, click the Confirm Email button to verify your account.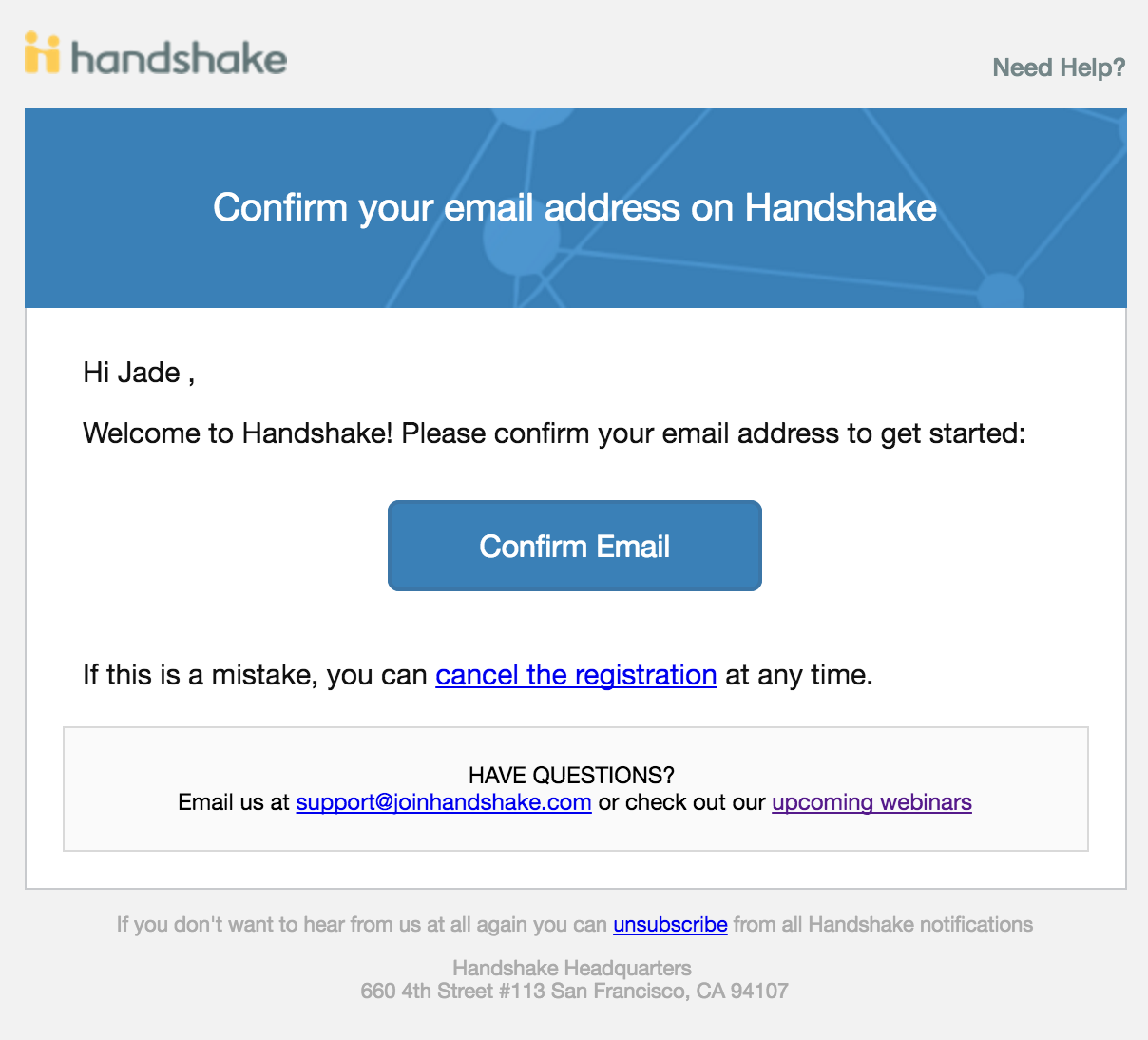 10. When you click the button in your confirmation email, you will be brought back to Handshake.  If you've already created your employer account, you can click join to connect with that company.

11. If you haven't already created your employer account, you can click the Create New Company button. Read How do I create a company profile to learn more about completing your company profile in Handshake. 

12. Once you have connected to your employer account, you will be automatically connected to your school! You'll see this message at the top of the page: