If you're looking to download applicant resumes or what is frequently referred to as a 'resume book', you can do so yourself from your Handshake account!
Visit the Applicants section from the left side menu, filter for Job Applied for or any other filter to slice and dice your candidates.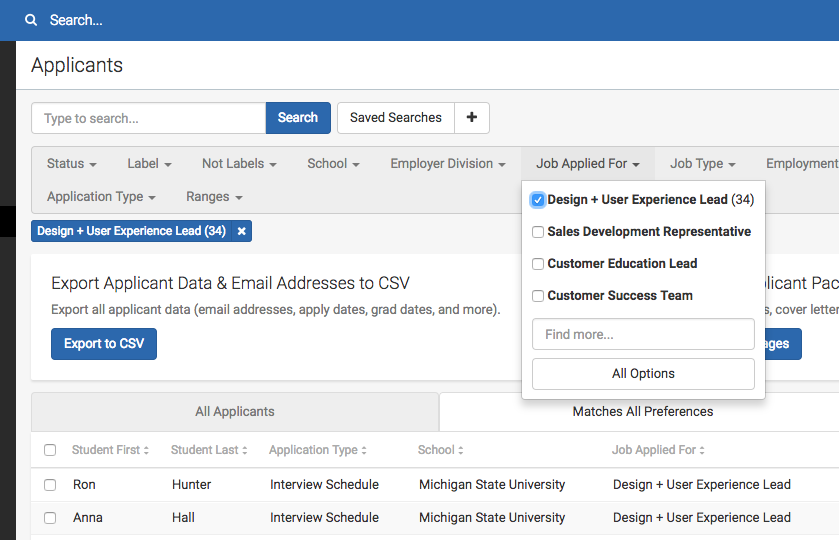 Once you've found the population of applicants you're looking for, click "Download Packages" and voila, you have your resume book!