It's possible that you may want to create an Employer account using the same email you use for your Career Services accounts. Here's how to setup Handshake Login Credentials to do that.
In order to have both your Career Services account and your Employer account connect, you will first need to set up Handshake Login Credentials. This is because, most likely, you are currently log into Handshake using your school's Single Sign On. Employer users do not have access to signing in with SSO for security purposes.
Begin by creating your Handshake Login Credentials first. You can do this by following these steps:
1. Go to https://app.joinhandshake.com/login
2. Enter your email
3. Click Continue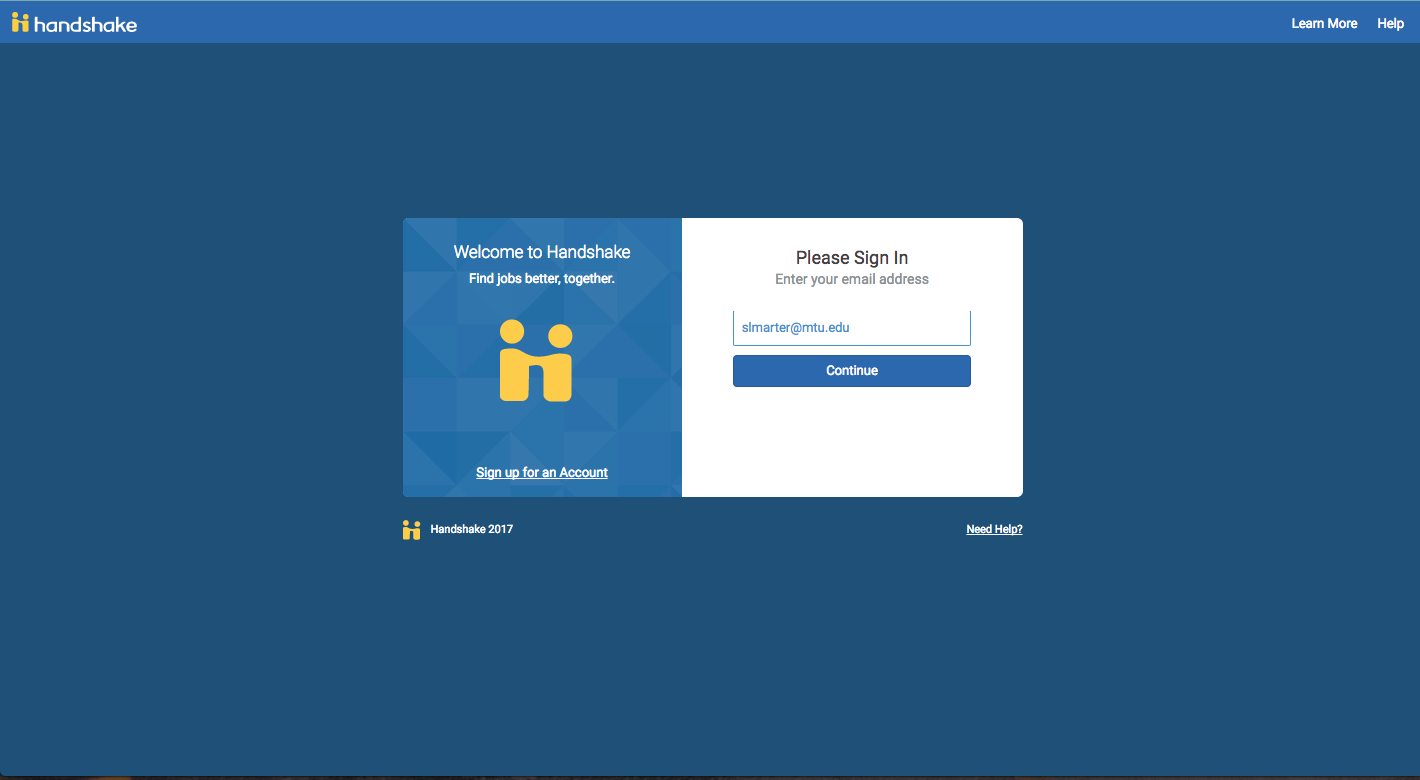 4. Click on Log in using Email and Password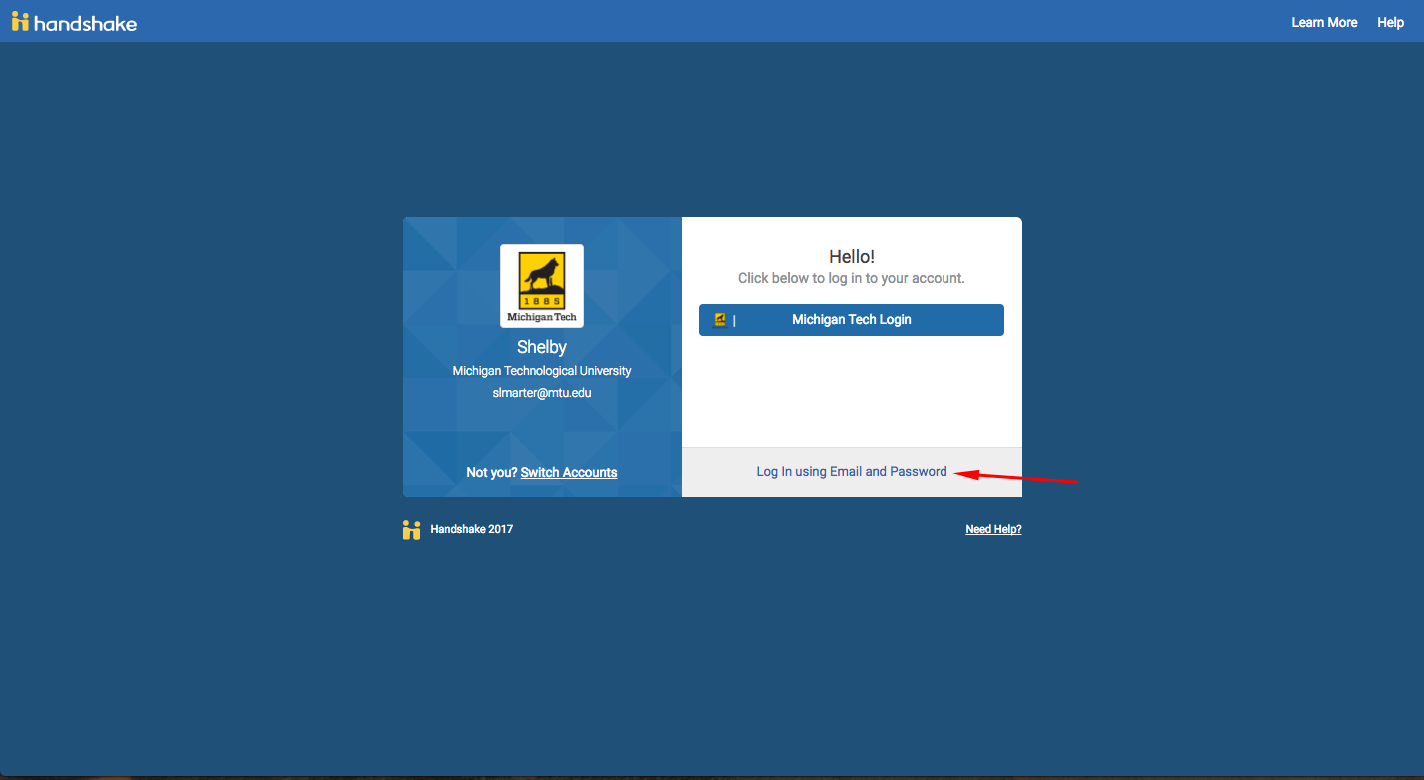 5. Select Set your password (note: it may also give you the option to click on Forgot Password)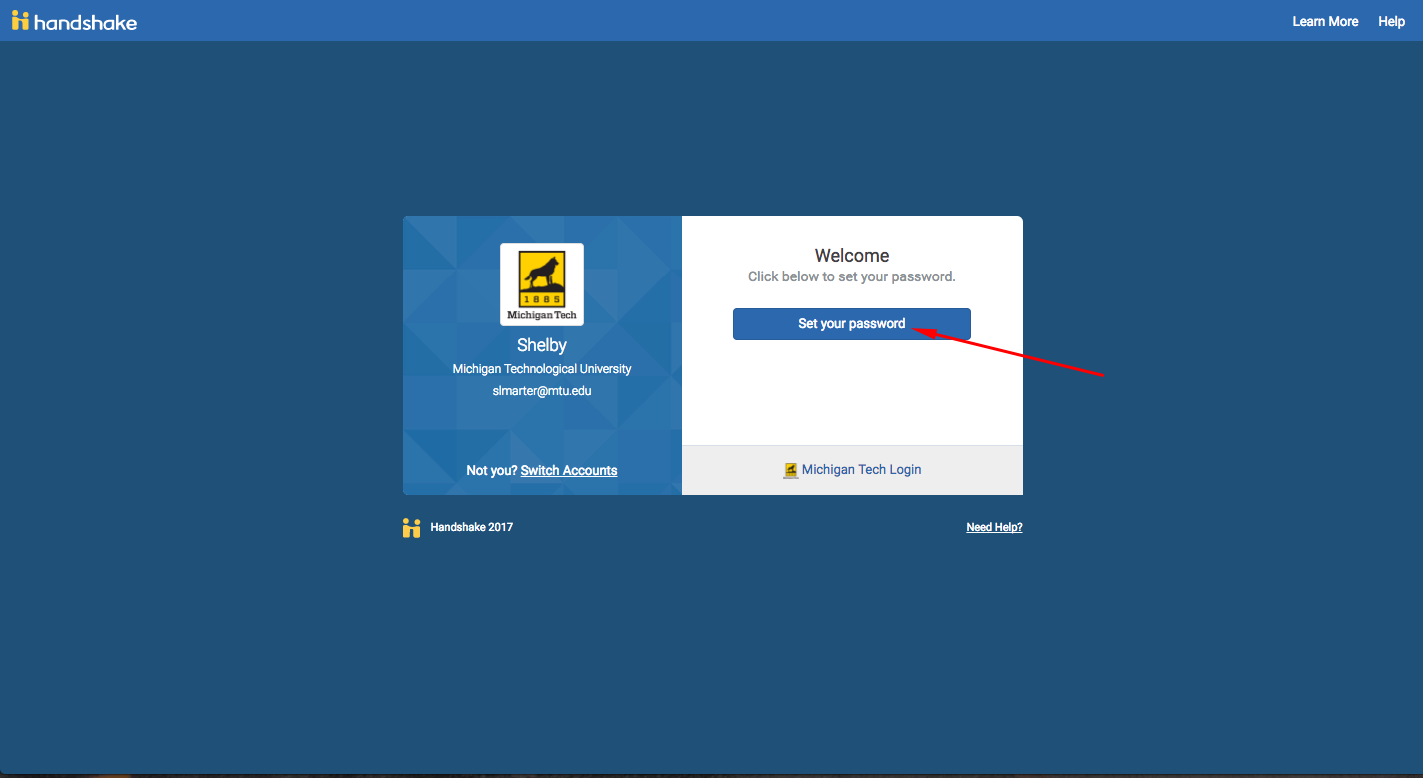 6. Follow the instructions sent to your email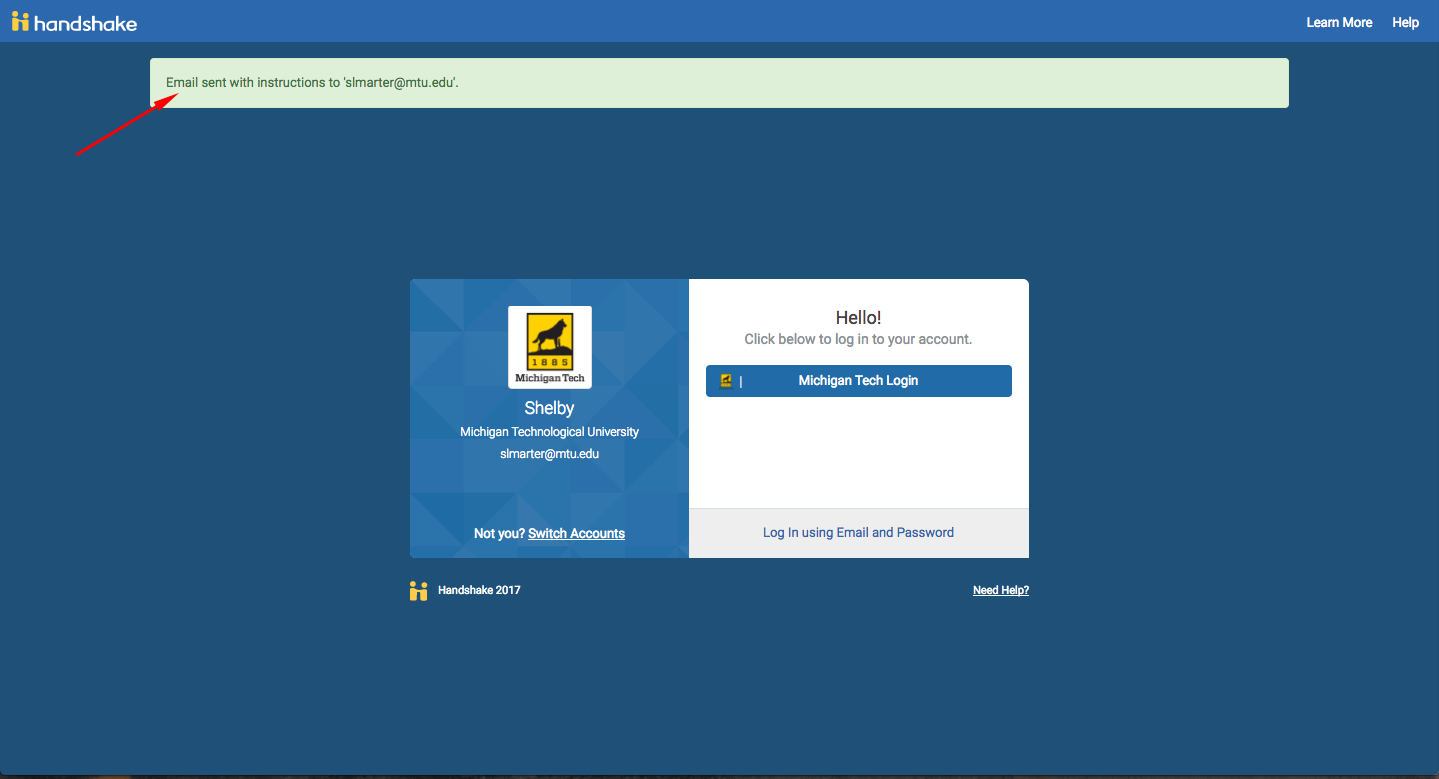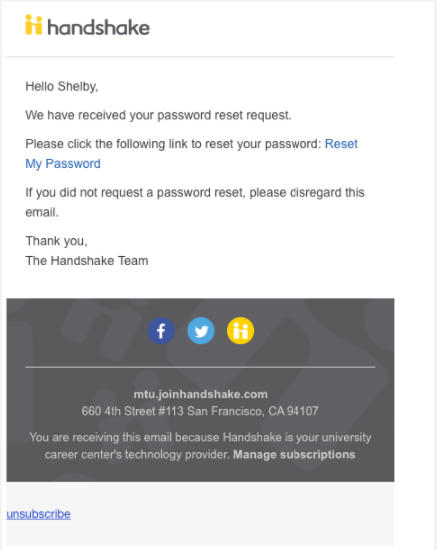 This will not re-create your University Single Sign On Password. This is a completely separate password, used for Handshake purposes only. Once you're able to log into your Handshake account using this newly created password, you can now create your Employer User Account.
You can now register for your employer account by going to https://app.joinhandshake.com/employer_registrations/new and using the exact same credentials that you just created to register for that account. It will ask you to authenticate your password. This is the same password that you just created.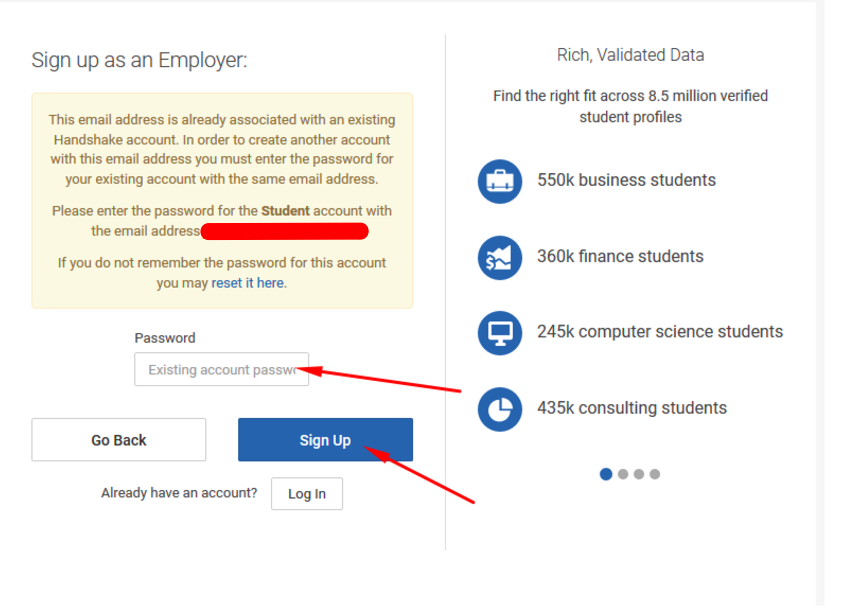 This will prompt you through the onboarding process as an Employer - including creating or connecting with a company profile.
Once you complete this step, you will have an employer account connected to your student or Career Services account. You can toggle between the accounts by using the drop down menu under your name.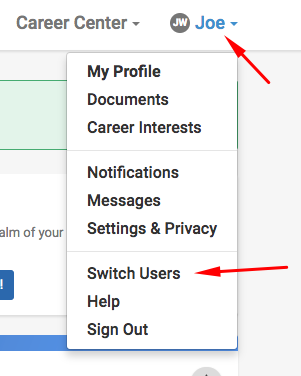 Troubleshooting:
PLEASE NOTE: In some cases, a company account might have already been created for your "school" (under your .edu domain) by another department. This is typically by the Admissions office, Grad office, etc as they might have used Handshake in the past to register for a fair at a different university. If so, this might prevent you from connecting to or creating a profile.
If you notice this is the case:
1. Reach out to the office or individual who created or "owns" this account to ask:
if they can approve you.
how they were (or are) using this account
determine if it should:

remain as one company profile - OR
if we should provision a new domain space to keep these company profiles separate
2. Create a Support ticket and cc your university success manager with the following:
Outlining the context
The URL to the employer profile
Name of the existing company profile
If possible, the name and emails of the users who are already connected
From there, the Support team will be able to merge the profiles OR provision an additional domain space for you
If you don't hear back from the contact who originally created the account, let the Support team know - they can manually attach your employer account to the company profile and can set you as the owner, if necessary.