All new Employer Users need to be approved by existing staff members in order to join a company profile on Handshake. Any existing staff members already connected to the company profile will be notified that a new user has requested access.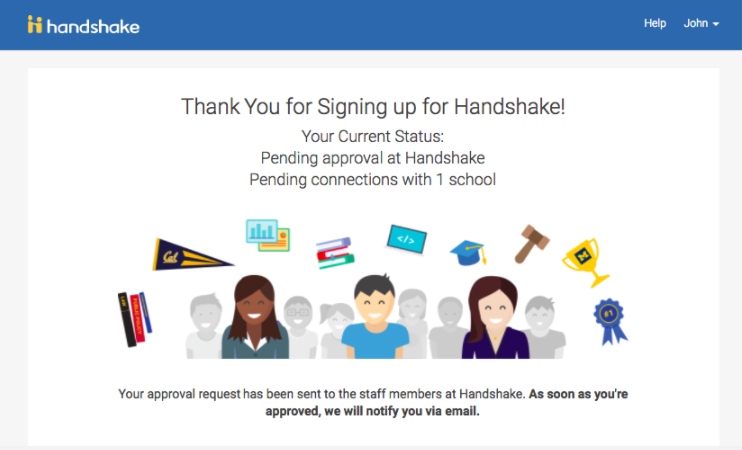 We recommend reaching out to any staff members at your company that you believe may already be using Handshake to have them approve you. If you are unsure who is on Handshake, even after reaching out to your colleagues, you can reach out to Handshake Support, who can provide a list of current staff members connected to the company profile that will have the ability to approve your request. 
Helpful Tip: If you've accidentally requested to join the wrong company, check out our article here on how to cancel that request.