We have two tools that can help you better understand student engagement within Handshake: the Student Success Snapshot and our Student Engagement dashboard in Insights.

Student Success Snapshot
The Student Success Snapshot is located on your homepage and is a great way to drive student engagement on campus. It makes it easier to track web logins, profile completion and mobile logins. The explanation of each field within the snapshot along with the filters you can use to identify the students within each group.
To navigate to the snapshot:
1. Select the Home option in the left navigation bar.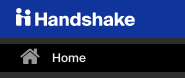 2. You will then see the snapshot at the top of the news feed. In the upper right corner, you can select the dropdown box to select Undergraduate, Graduate, or Alumni: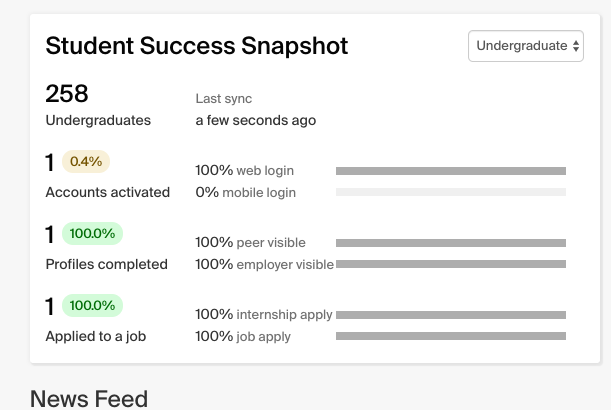 Student Engagement Dashboard
Check out this article for more information: Dashboard: Student Engagement