Marking a time slot in an Interview Schedule will allow you to designate time for breaks or lunches. Students will not be able to schedule this particular time. Here is how to do so:
First, start by selecting the Interviews section on the left-hand navigation bar:

Next, click on the Interview Schedule and find the time slot you want to edit and select.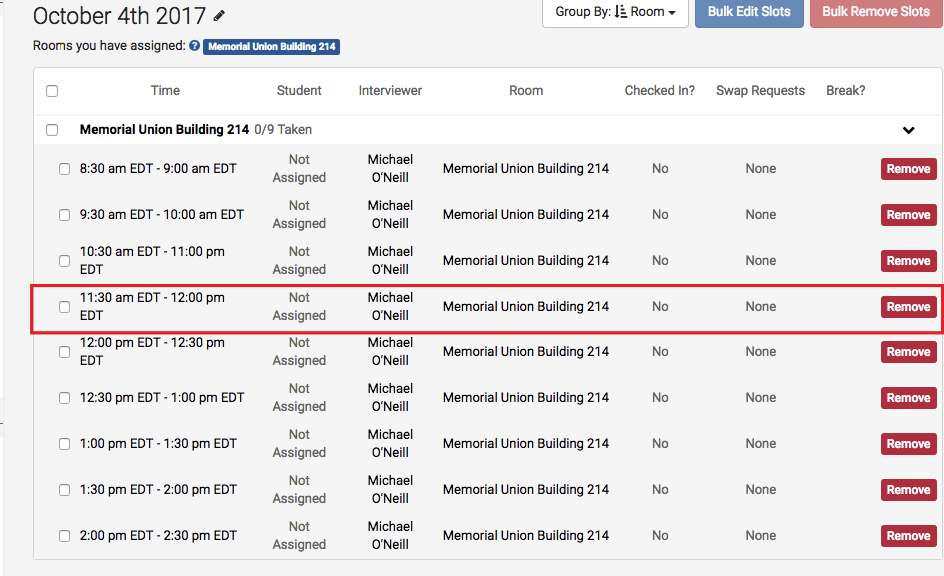 A box will appear on the screen with a set of options. You will want to scroll down and choose the "Unavailable" box. This will allow the designated time slot to be marked as unavailable for a break.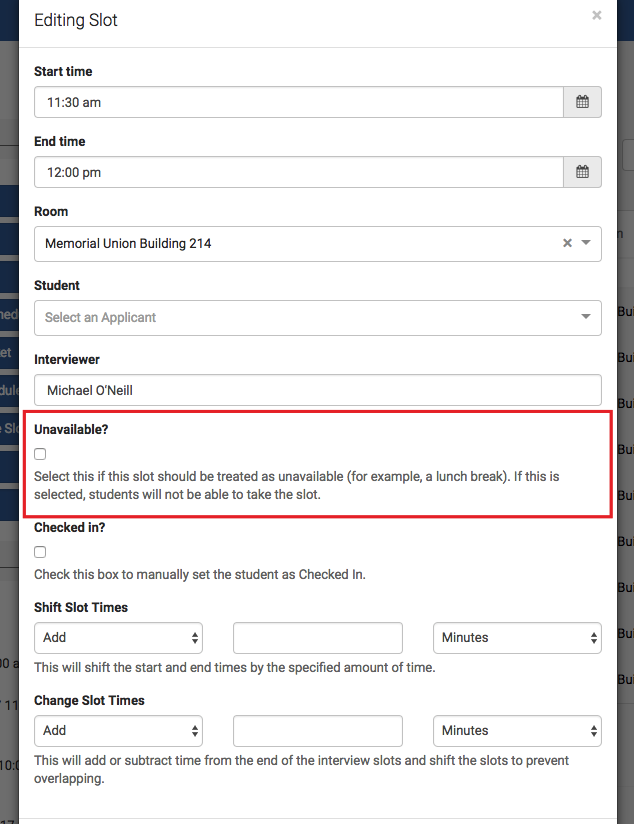 Don't forget to save your changes!