If you created a job without choosing a school to post it to, you can always go back to the job and choose a school, or schools. You will need to be approved by the school prior to posting any jobs, of course. You can learn more on how to request schools here: How to find and request access to schools?
To post a job that has not been posted yet, you can follow these steps:
Click Jobs on the left navigation bar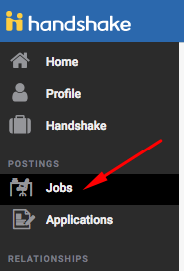 Filter on Not Posted jobs
Click directly on the title of the job you're interested in adding schools to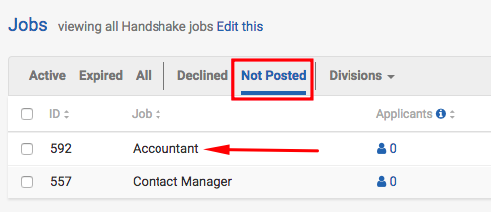 On the next page, choose Select Target Schools towards the right of the page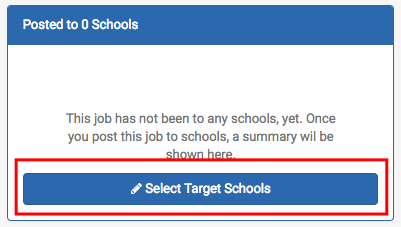 Add schools by choosing them along the left. You can also find more schools if you're not seeing the school you're looking for.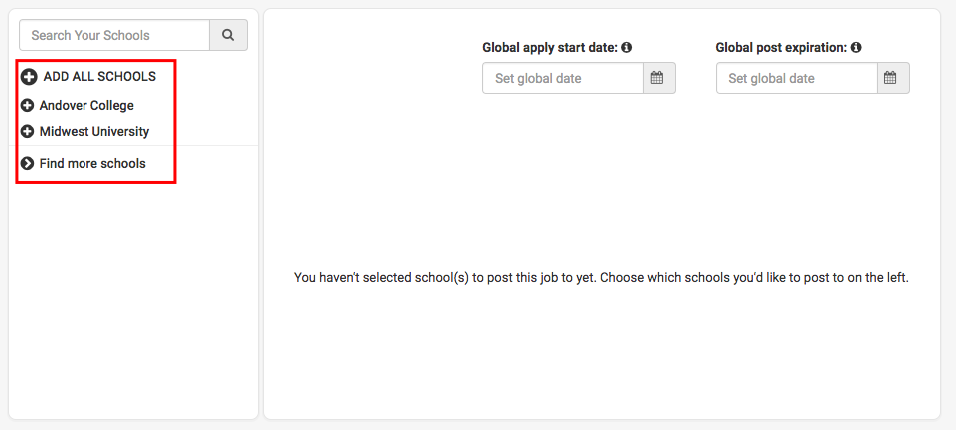 Click Save Changes in the bottom right, and you're all set!