As a user with a student account you can choose whether or not you want your profile to be public to employers. If you are a current student, you also have the option to make your profile public to fellow students at your school. Please see About Campus Profiles for more information!
Click your name in the main drop down menu in the top right corner
Select User Settings
In the Account Information section along the left side of the page you'll see a checkbox for "Allow employers to be able to find and view my profile."

Selecting this will allow employers that are connected to your school to view your profile.
Note: Your profile will not be public to employers that have not been approved by your school or anyone without a handshake account.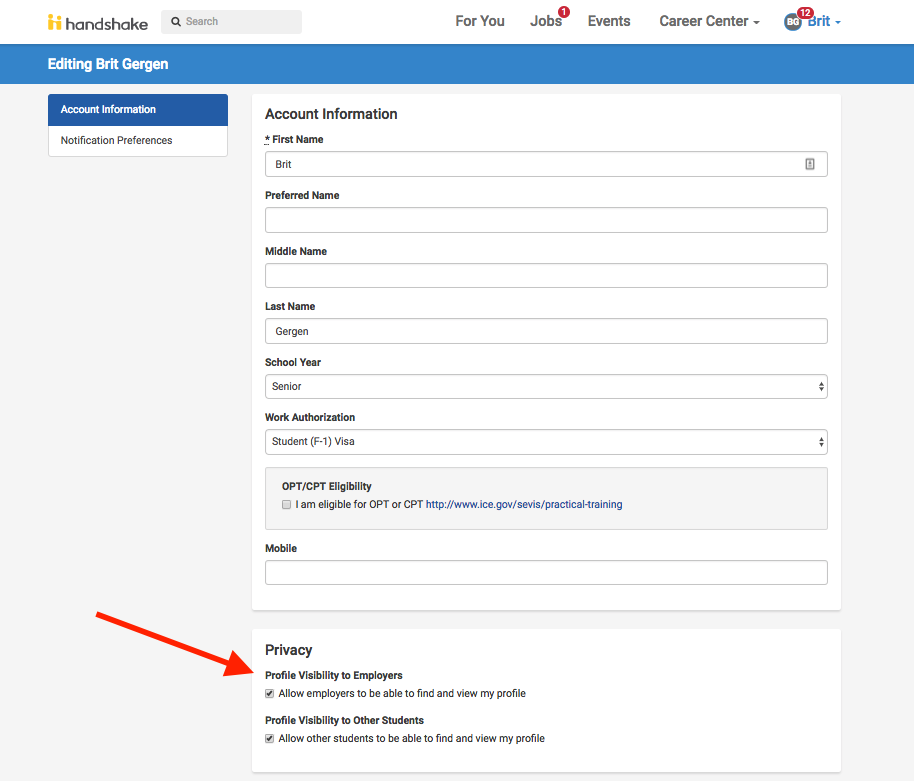 You'll also see a box on your dashboard that allows you to quickly toggle your profile to public if it wasn't already.  Just click Make Profile Public and you're all set!