You can choose whether or not you want your profile to viewable to employers. You also have the option to make your profile public to fellow students at your school. Please see Campus Profiles in Handshake for more information!
For more in-depth information on privacy settings, please refer to Profile Privacy Options in Handshake.
To change your profile privacy setting, take the following steps:
1. Click your account icon in the upper-right corner of the screen, then click Settings and Privacy.
2. You can then set your visibility preferences for both employers as well as other students at your campus.

Note: Your profile will not be public to employers that have not been approved by your school or anyone without a Handshake account.
You may encounter profile privacy setting options in other areas of Handshake as well.
On your profile: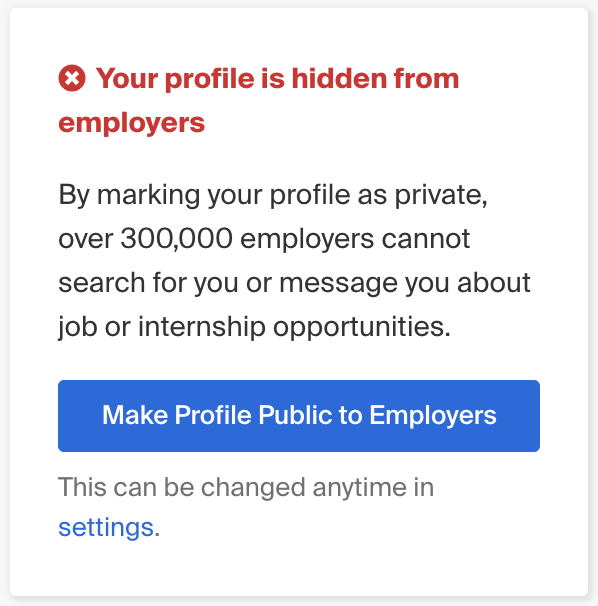 When attempting to view or message another student in the Search Students page: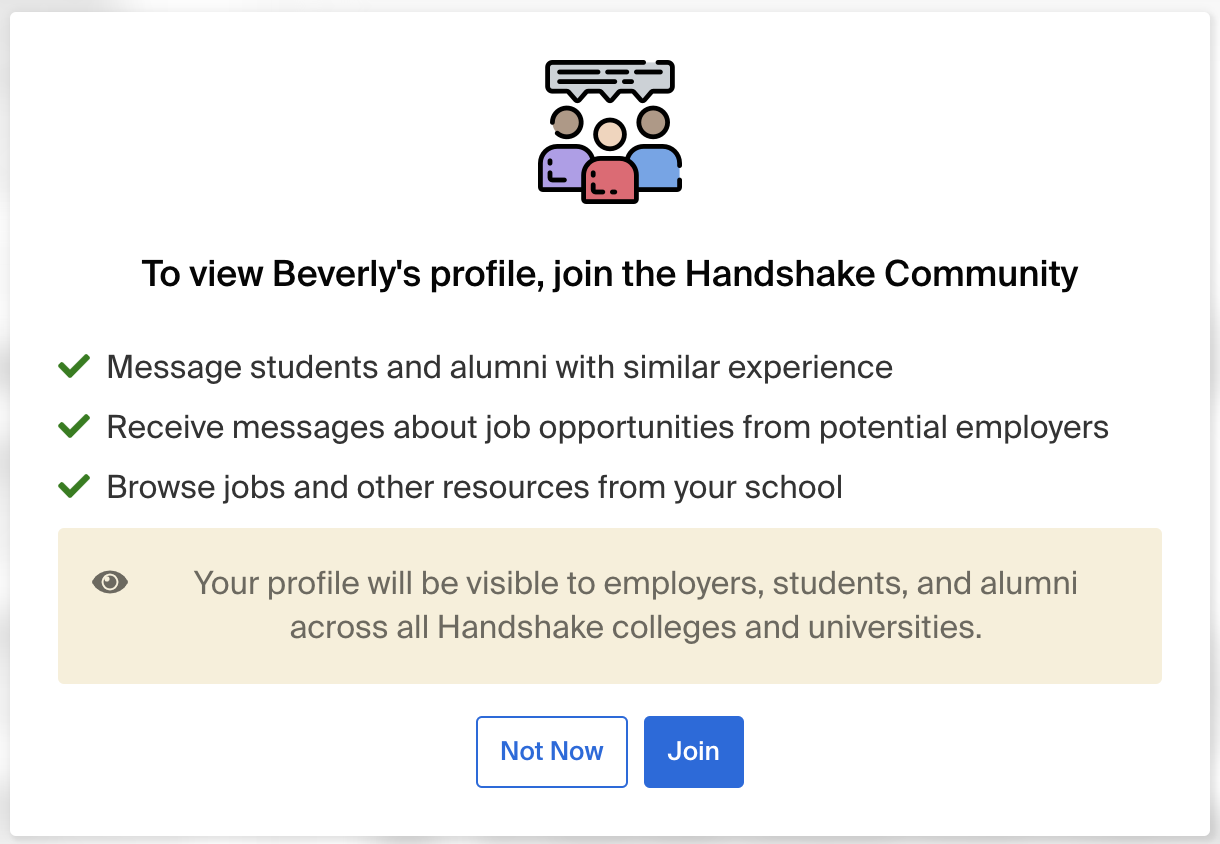 When signing up for sessions at a virtual fair: