Once you've set up a new career fair, which you can read more about here, you can add extra "for purchase" items to the fair.  These Extra items might include: lunches for booth representatives, premium design packages, internet connection, booth supplies, or advertising space.
 
To add Extra Items, click Fairs on the left hand navigation bar.  You will see a list of fairs that your school has created.  Select the career fair that you'd like to add Extra Items to.  Click Edit on the upper right hand corner of the page.
You will see 6 tabs on the left side of the page.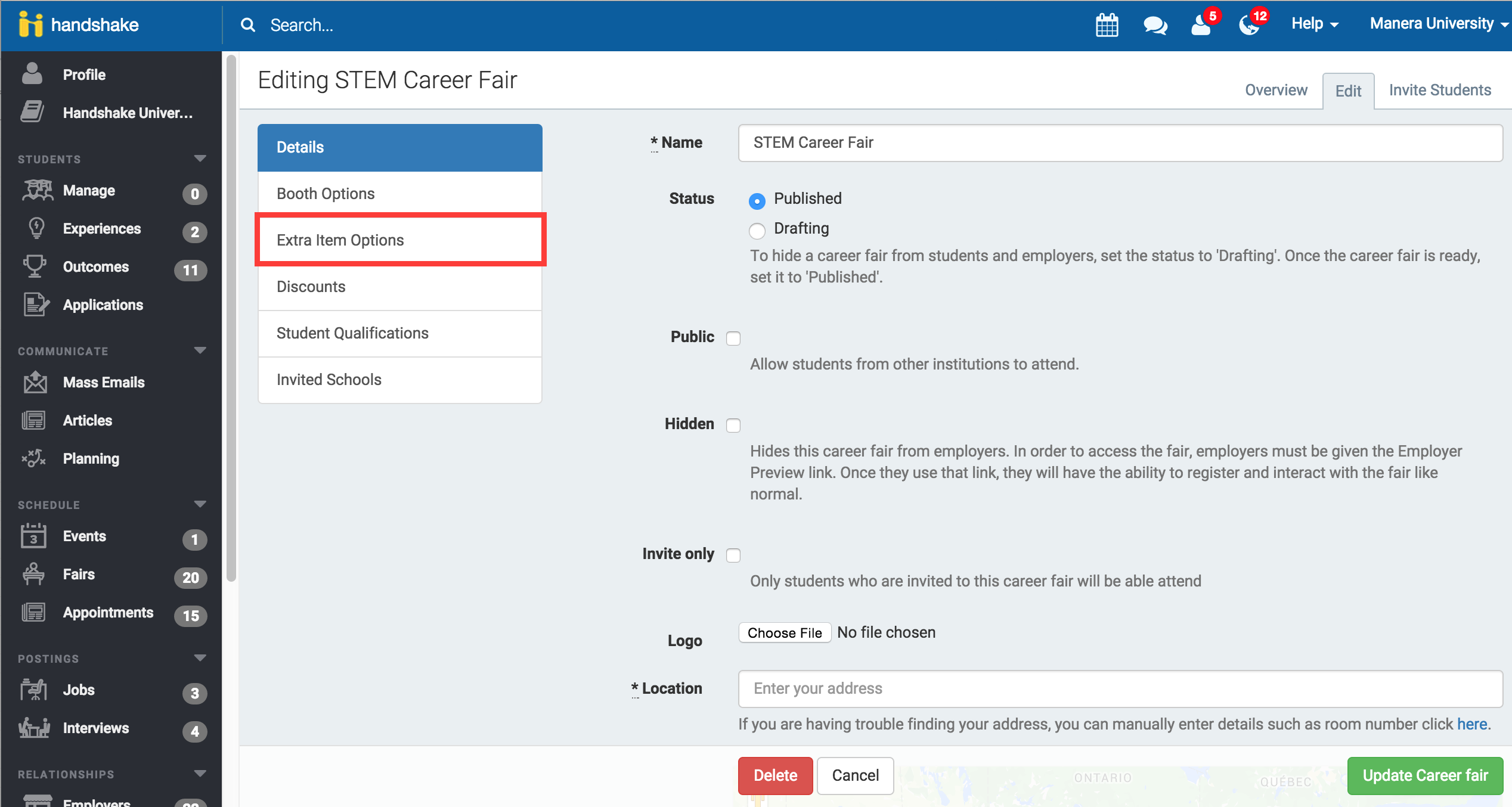 Select

 

Extra Item Options

 and then 

click

 

Add Item, 

in the upper right hand corner.
Enter

 

Name

 to list the item you'd like to add.

Enter

 

Description

 to share more detailed information about the item you are adding.

Enter 

Price

 for the item.

Enter

 

Maximum Allowed

 which sets the limiting parameter for the number of items each registering company is permitted. This is a required field so be sure to enter a large number if you don't want companies to reach the limit.

Enter 

Count 

to specify the total number of this particular item available.  Leave this field blank if you have an unlimited number of this item to sell.

Click

 

Create Career Fair Item 

to make your item available to fair registrants.
All employers registering for this fair will now see your Extra Item(s). If you already have employers registered for the fair and would like to make newly added Extra Items available to them, you will need to open the individual registration and add the extra items for the company. You can then send the company an invoice for the remaining balance.