To invite an employer to an event your school is hosting, follow these steps:
 
1. Click Events on the left hand navigation bar
2. From the Events page, click on the event you'd like to invite an employer to.
3. On the event's overview page, look for Invited Schools and Invited Employers near the center.
4. Hover your cursor under Invited Employers until a plus sign appears.  Click the plus sign.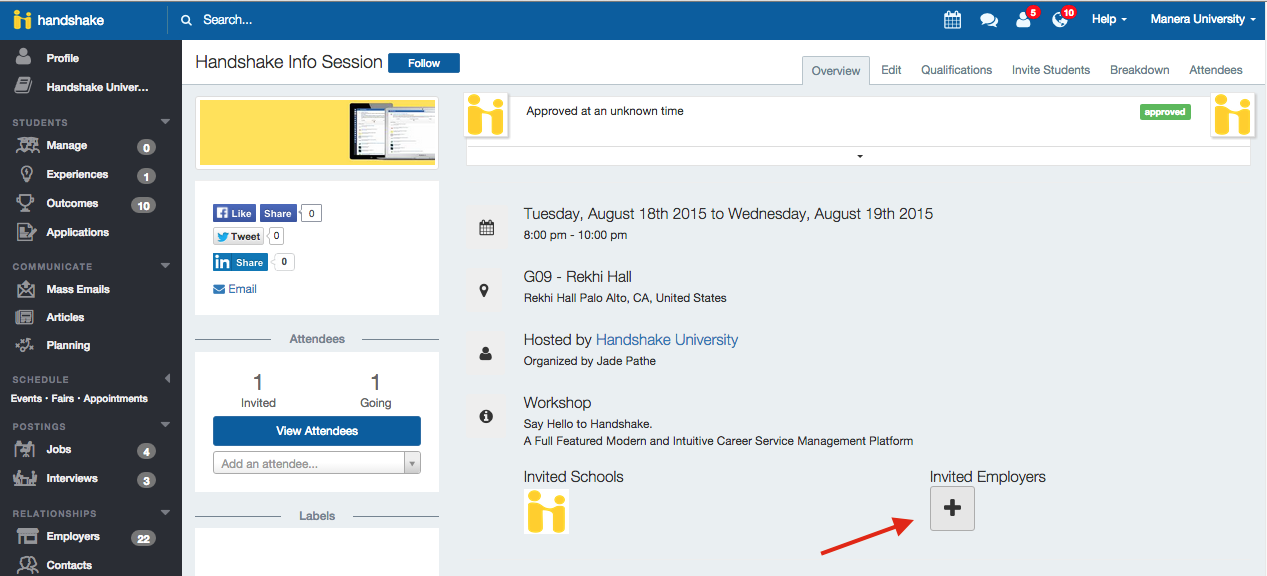 5. A dialog box for Add Employer will appear.  Use the search bar to at the top of the box to locate your company and select the company you're looking for.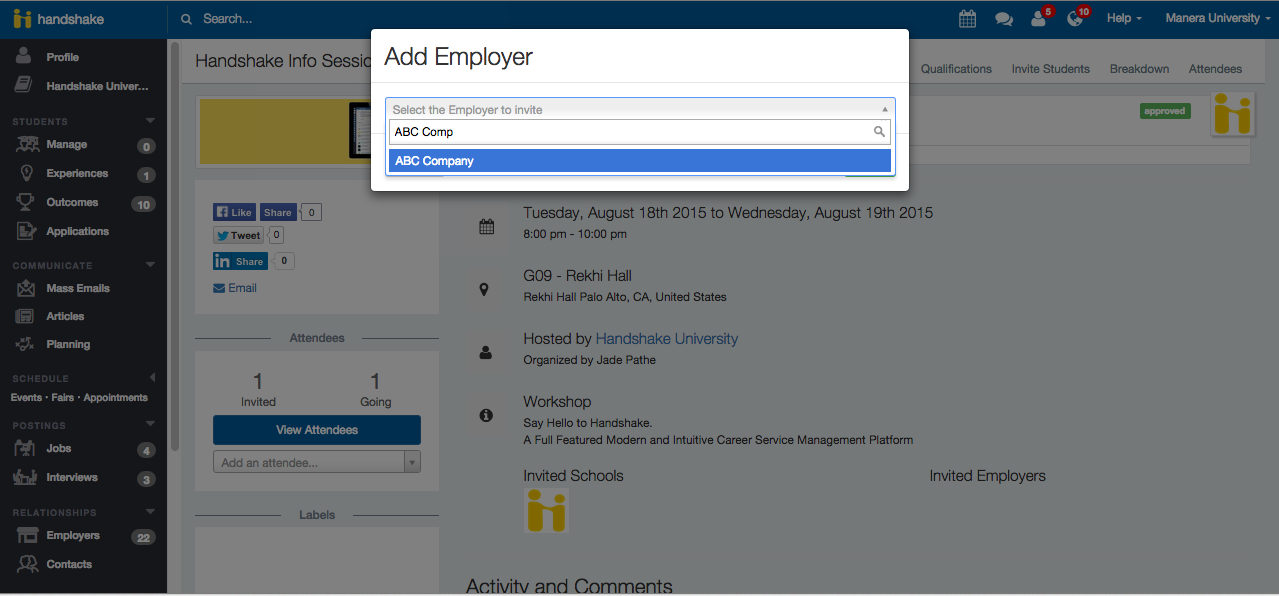 6. Once you've selected the employer, click the Invite button.  Note: At this point, the employer will automatically be invited. You will not be asked to confirm this action, nor will you be able to "un-invite" an employer after taking this action.
7. An icon for the employer you just invited will now appear under Invited Employers on the event's main page. Hover over the icons to see the employer's name.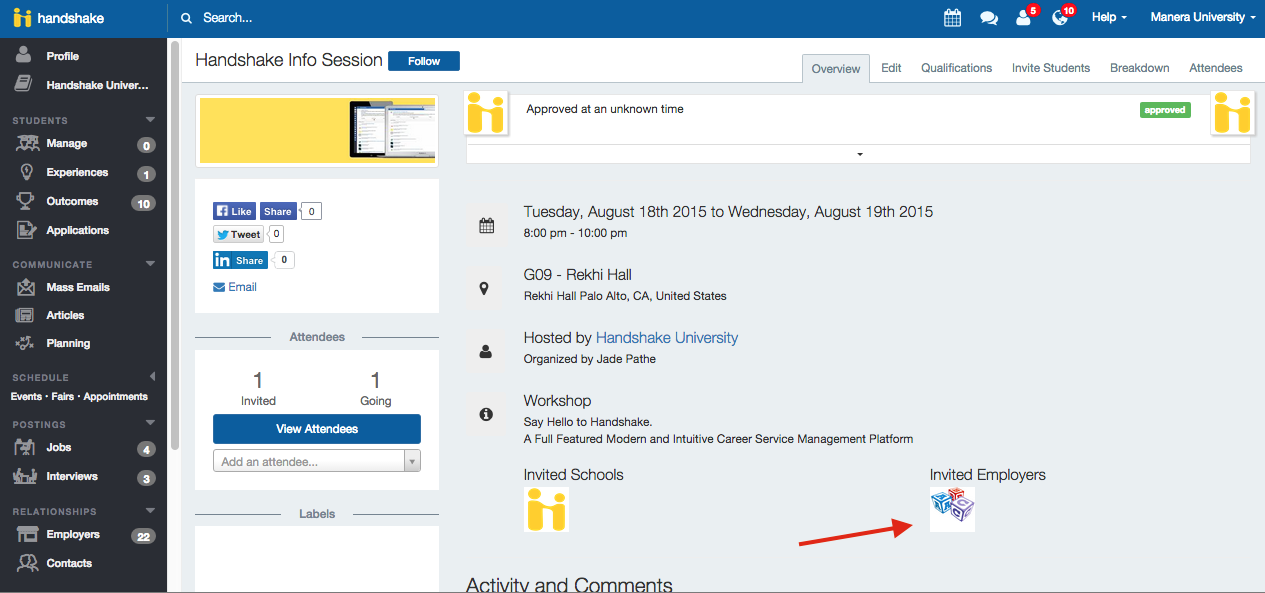 8.The employer will now see the event on their Events listing page.  To invite additional employers, simply follow the same process. At this time, there is not a feature that allows you to invite multiple employers at the same time. You'll need to follow steps 4-6 for each employer you'd like to invite.