If your email address does not match your company domain, your account can still be connected to your company.
1. Create your account (to learn more about how to create your company account, read How do I create a company account?)  After you have created your login profile, confirmed your email address, and connected to the school(s) you want to engage with, you will need to connect to your company profile.
2. If your organization is already using Handshake, search for it by name using the find and join your company which will appear during the account creation process.

3. When your company's name appears, you can select Join.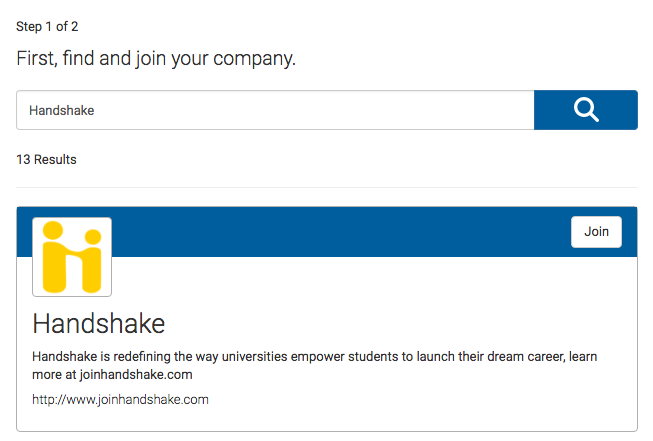 Since you have a different domain name than the the company you are joining, your account will be placed in a "pending  status" until you are manually approved by the company.  To learn more about what it means to be in Pending status, read I am in "Pending" status with my company, what does that mean?