If you would like to cancel an upcoming interview on campus, we recommend that you change the status of the interview to cancelled. This offers you the ability to report on cancelled interviews and notify students and employers about the cancellation.
You can cancel an interview two ways in Handshake: 

From the Interviews Overview Page
Click 

Interviews 

on the left navigation bar

Find the interview you are interested in canceling

Click 

the arrow next to the status of the interview and select Cancel
This will open your notification options, choose who you would like to notify and enter a custom message to be sent in the cancellation email (checking Notify Employers will send an email to all employer contacts listed on the interview schedule - second screenshot below):




Click 

Confirm Cancellation 

when you are ready to send the notifications out
The status of the interview will change to 

Cancelled 

when you are finished

Tip: Use the 'Other' filter to view all cancelled/declined interview schedules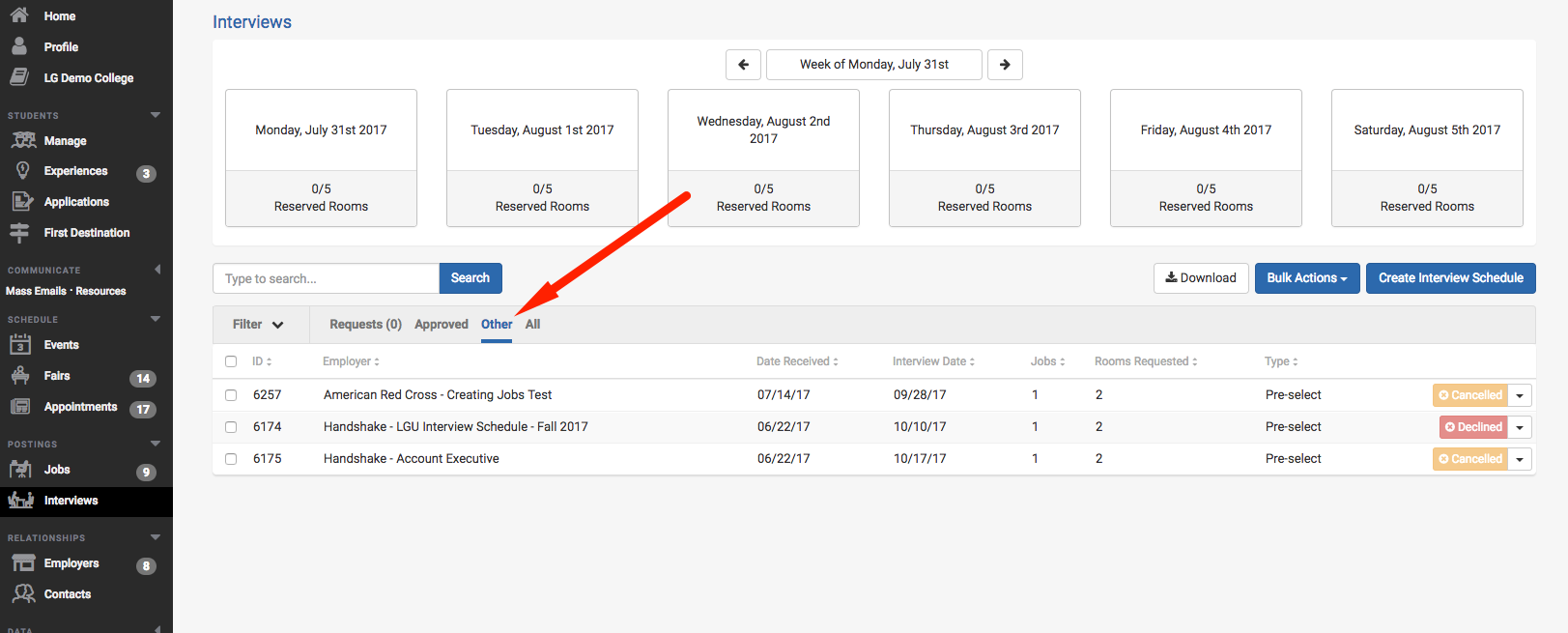 From the Interviews Details Page
Click on an interview schedule
Click the arrow in the approval window
Click Cancel in the bottom left corner of the screen 

Follow step 4.) above to complete the cancellation
You can see all of the history on a cancelled interview schedule and report on how many interview schedules have been cancelled.