Need to edit or delete documents you've uploaded? Follow the steps below and you'll be good to go.
For a video walkthrough, refer to Video: How to Edit a Document.


Edit a Document
1. Click on your account icon in the upper-right corner of Handshake, then click on Documents.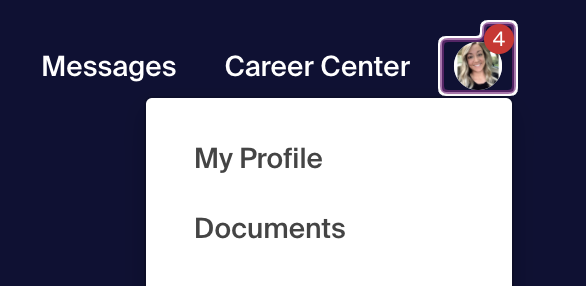 2. Find the document you want to edit or delete and click on the name of it.

3. To the right on the page, click Edit Document.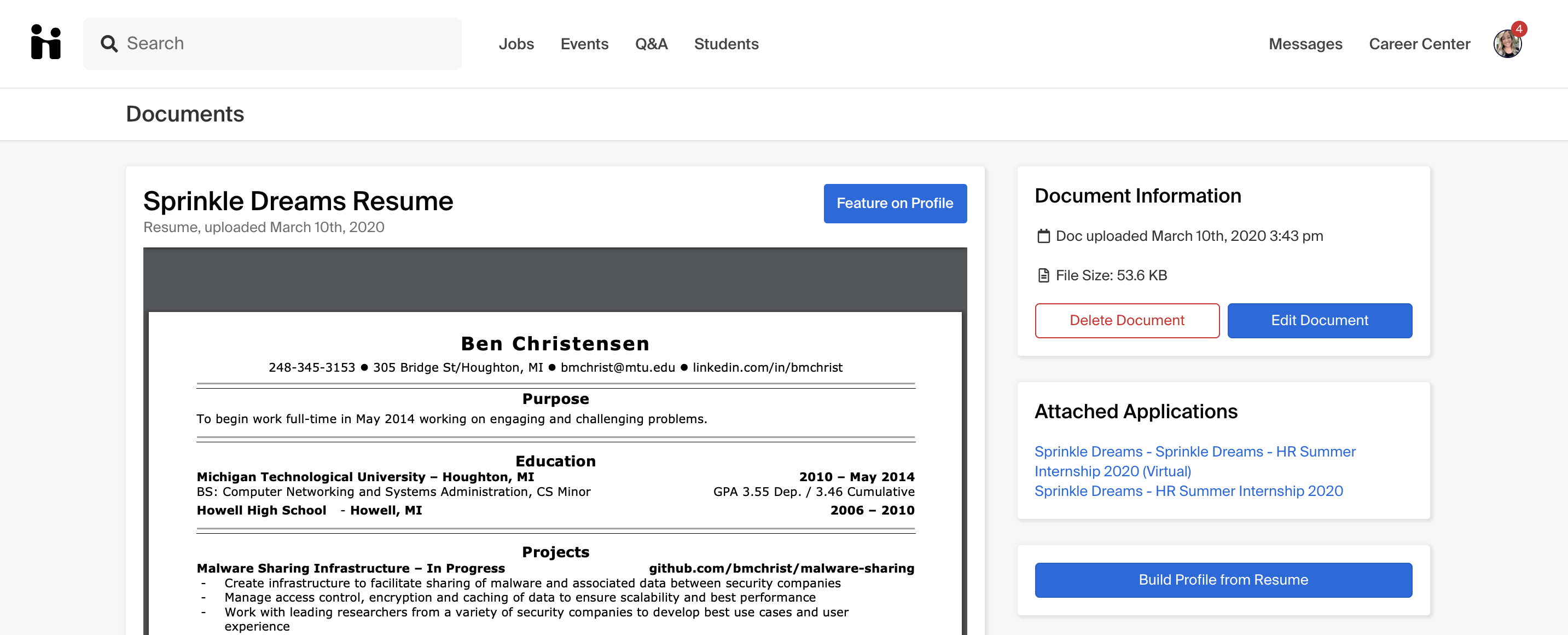 4. On the Editing page, you can change the following:
Document name
Document type
Make the document public (allows employers to download the document)
Replace the existing document

Note: if you take this step, any existing applications will still have the original document attached. To attach the new version, you'd need to withdraw your application, then resubmit.

Description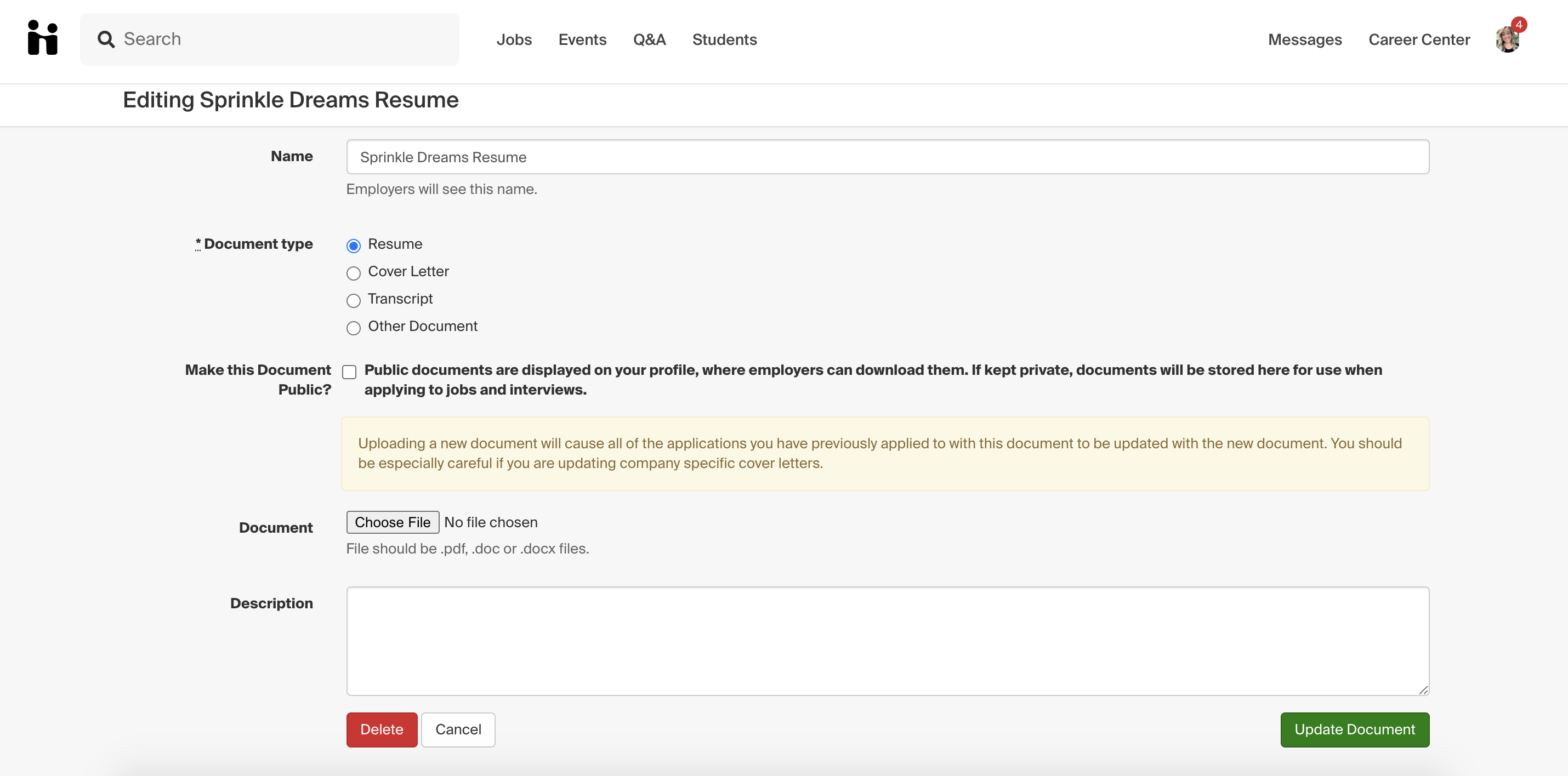 Delete a Document
On the document overview page, click Delete Document to the right on the page.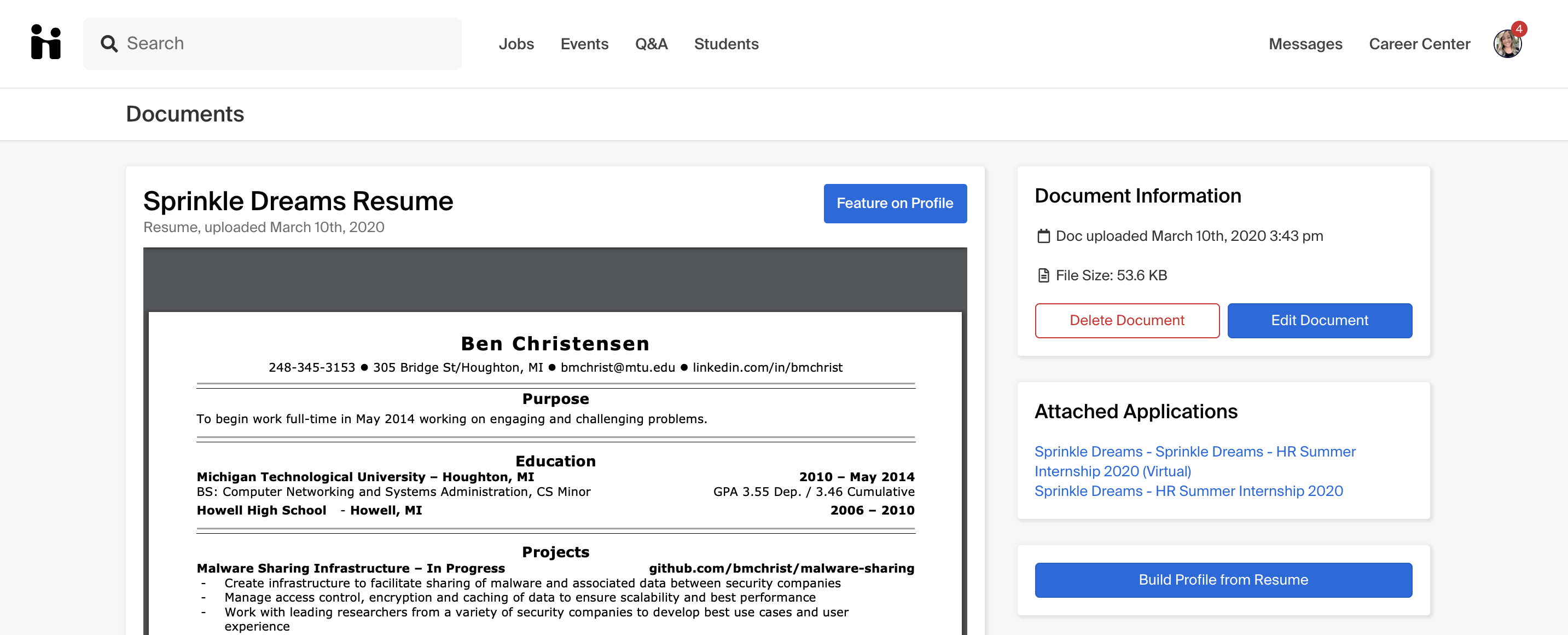 Once you click Delete, you will be prompted to confirm this deletion. Handshake does not store old versions of your documents, so if you edit or delete a document you think you might want to reference in the future, please keep a copy of that document in your own files.