This article will briefly go over what it means to have a public resume.
To mark a resume or any document public means that employers will be able to both view and download this respective document from your profile. Many students have numerous documents saved to their profile, but only a couple that are listed public for employers. Handshake only allows you to upload one public resume to reduce confusion when employers and career services download public documents. 
Private documents can be attached to specific job applications. The employer who receives the application will be able to view the document (as will your school's Career Services Center), but other employers searching on Handshake will not be able to view it. It's a good idea to keep personalized documents (like cover letters) and customized versions of your resume private - and only for use in specific job applications. 
You can see which documents are currently public by clicking View Your Profile on the left side navigation bar. On the left hand side will be documents that you, the student have listed as Public.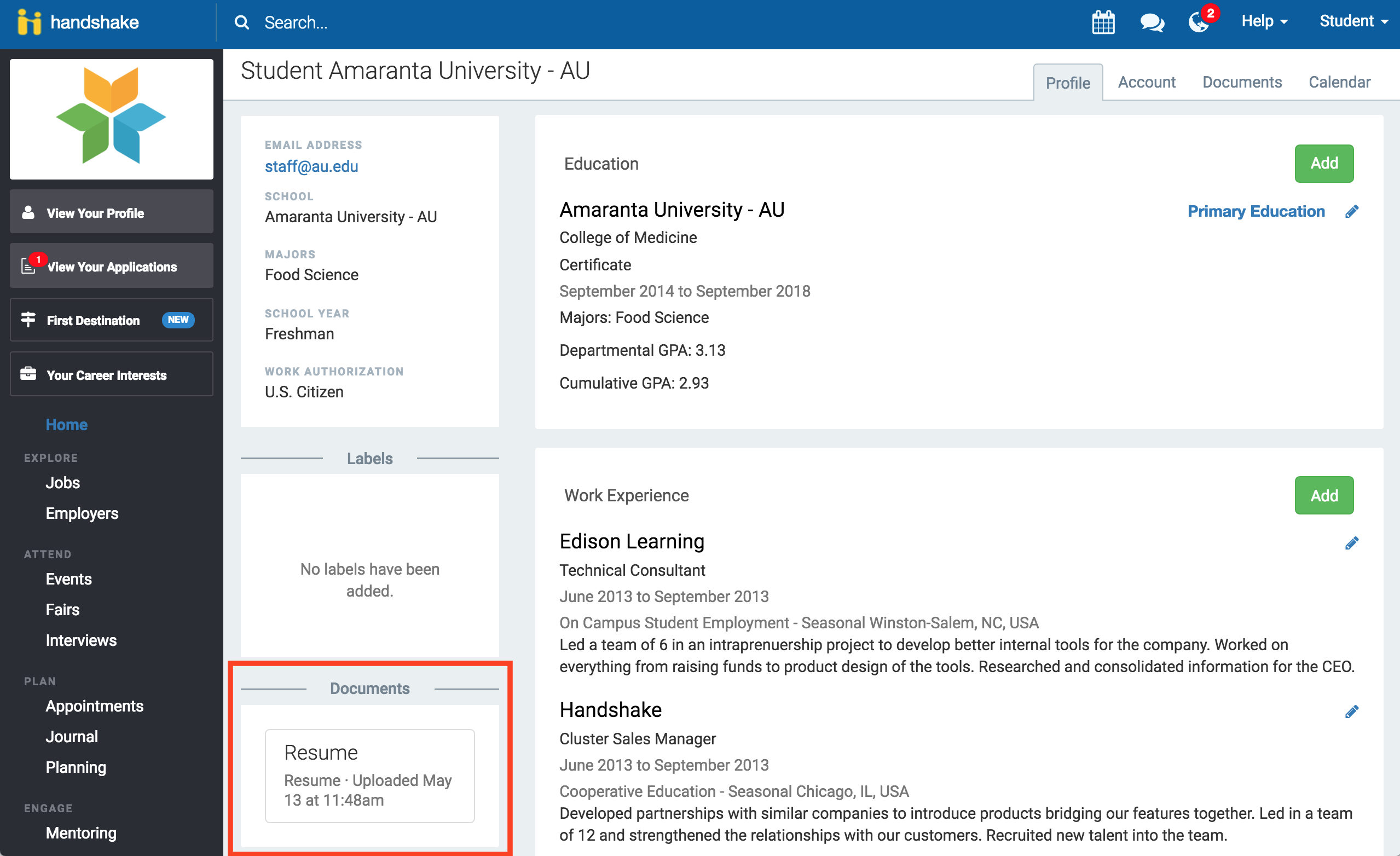 So now let's assume you have a rough draft resume that you would like to upload and work on later.
You can:
Click 

the 

New Documents 

tab in the top right corner

Fill out the general requirements of the document

Make sure the public option is 

Unchecked

This document will appear in 

Your Documents, 

but you and the career services center are the only ones who have access to it