Labels are tags that your career services office can apply to data in Handshake to help you classify and organize that data. You can search using labels in the Jobs, Internships, Employers, Events and Interviews sections in Handshake. 

To search for a job with a label your career center has applied: 
Click on the Jobs section in Handshake
Scroll down to Show Advanced Options on the left navigation bar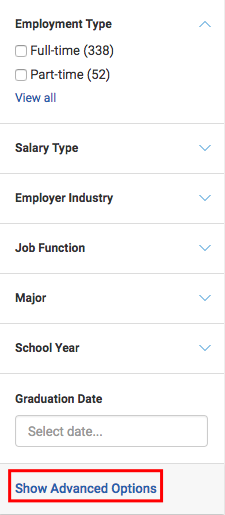 3. Click View All to see all of the labels your career center has applied to jobs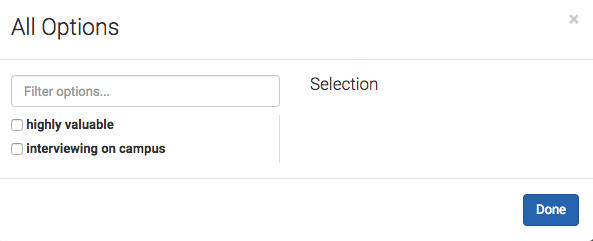 4. Select one of the labels to filter your search to show only jobs with that label.
To view a label on your student profile: 
Go to your profile 

View public labels on your profile located in the labels section

You may need certain labels to register for certain events so check here to make sure you have the correct labels!