As a Career Services staff member, you can use User Settings to customize your Handshake experiences to best suit your individual needs. Unlike School Settings (which changes the Handshake platform for everyone on your team), User Settings only impact you as an individual user. This article will help you navigate through the process of setting, or updating, your personalized user settings.
There are eight sections of User Settings:
Account information

- Basic information like your username, email and password

Personal information

- Detailed information about your name, title, and bio to populate your Handshake profile

Roles

- Control over which features you have access to

Appointment blocks

- Your personalized appointment availability time frames (and times you're unavailable)

Appointment types

- The types of appointments students can schedule with you

Notification preferences

- Your preferences of when and how you receive activity notifications through Handshake

Create Notes from Email

- Capture important dialog exchanges by importing emails into a notes page on Handshake

Calendar Sync

- Keep your appointments organized by syncing your university and Handshake calendar
To update your User Settings:
Be sure you're viewing Handshake in Career Services view (not Employer or Student view).

Click

on your name in the upper right hand corner of Handshake to display the

Account Settings Menu.
Select User Settings. This will take you to your Account profile page.
Tip: Alternatively, you can reach your account profile page if you click Profile on the left hand navigation bar and then click the Account tab located in the upper right hand corner
Once you are on your Account page, you can select from the menu of User Settings options. Each section is described in detail below: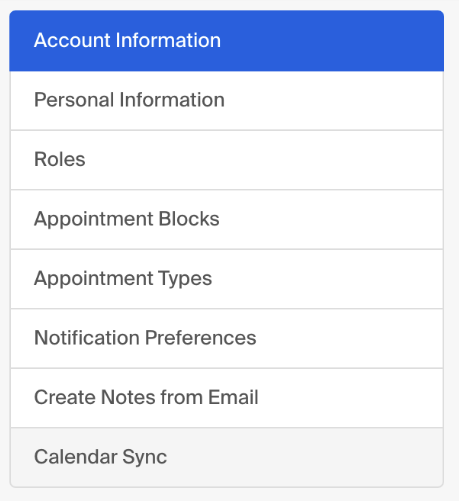 Account Information
Basic information like your username, email and password
Username:

your Handshake unique username user

Auth identifier:

used only if you are using single sign on for your account

Email Address:

university email address used for Handshake login

Password:

password that you use to login to your Handshake account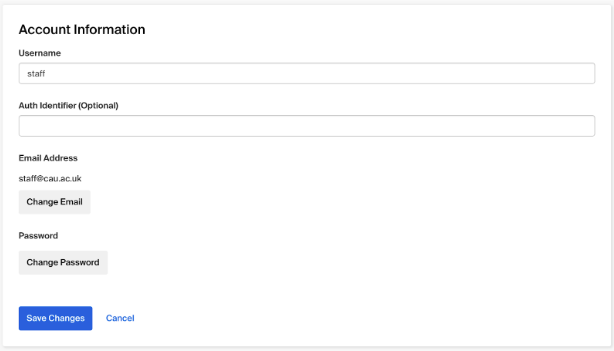 Personal information
Detailed information about your name, title, and bio to populate your Handshake profile
First and last name
Organizational Role:

a category for the role that best describes your position in the office

(will not appear on your public profile)

Title:

a free text field for your title

Mobile Phone Number:

(will not appear on your public profile)

Office Phone Number
Office Location:

the offices that your school has listed in the school settings

Career Centers:

the career centers that your school has listed in the school settings

Bio:

information about your background and role that you would like to be visible on your profile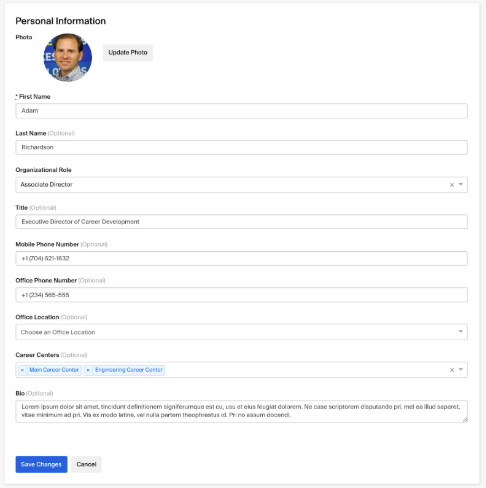 Roles
Control over which features you have access to
Learn more about roles and permissions here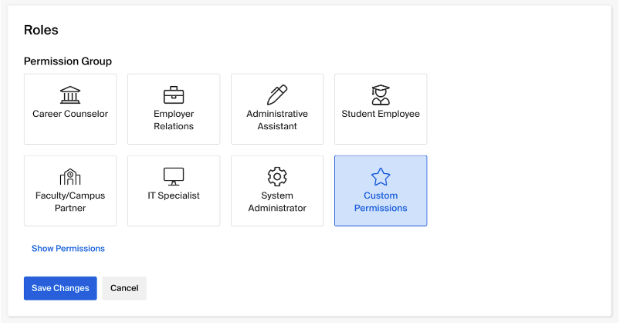 Appointment Blocks and Types
Learn more about Appointment Types and Blocks here
Notification Preferences
Your preferences of when and how you receive activity notifications through Handshake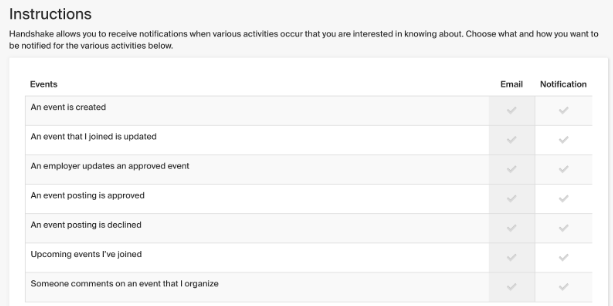 Create Notes from Email
Capture important dialog exchanges by importing emails into a notes page on Handshake

Calendar Sync
Keep your appointments organized by syncing your university and Handshake calendar