As a Career Services staff member, you can use User Settings to customize your Handshake experiences to best suit your individual needs. Unlike School Settings (which changes the Handshake platform for everyone on your team), User Settings only impact you as an individual user. This article will help you navigate through the process of setting, or updating, your personalized user settings.
 
There are five sections of User Settings:
 
Account information - Basic information about you that populates your profile on Handshake, establishes your roles on Handshake, and allows you to set up real-time calendar exporting (so your Handshake events automatically get added to your primary calendar). 
Appointment blocks - Your personalized appointment availability time frames (and times you're unavailable).
Appointment types - The types of appointments students can schedule with you.
Notification preferences - Your preferences of when and how you receive activity notifications through Handshake.
Create Notes - Capture important dialog exchanges by importing emails into a notes page on Handshake.
 
To update your User Settings
 
1. Be sure you're viewing Handshake in Career Services view (not Employer or Student view).
2. Click on your name in the upper right hand corner of Handshake to display the Account Settings Menu.
3. Select User Settings. This will take you to your Account profile page.


 

Tip: Alternatively, you can reach your account profile page if you click Profile on the left hand navigation bar and then click the Account tab located in the upper right hand corner
 
Once you are on your Account page, you can select from the menu of User Settings options. Each section is described in detail below:




 

Account Information
This page provides you with the opportunity to change information that populates your profile.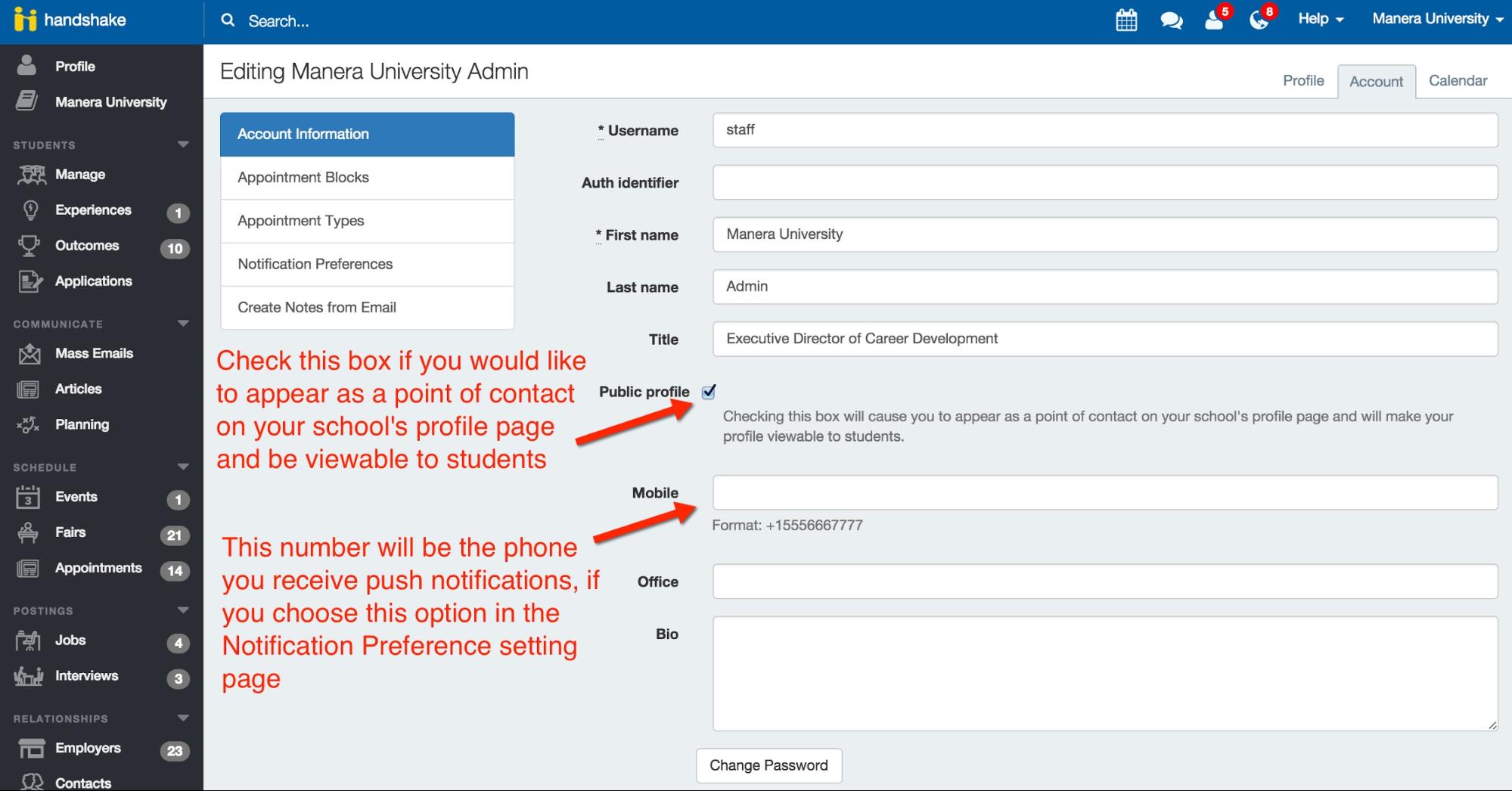 You can include your career center as well as your office location on campus. 




Note:  Only members with the "Manage Staff" role will be able to change their own roles.

Notification Preferences
Select options to receive notifications about activities that you are interested in.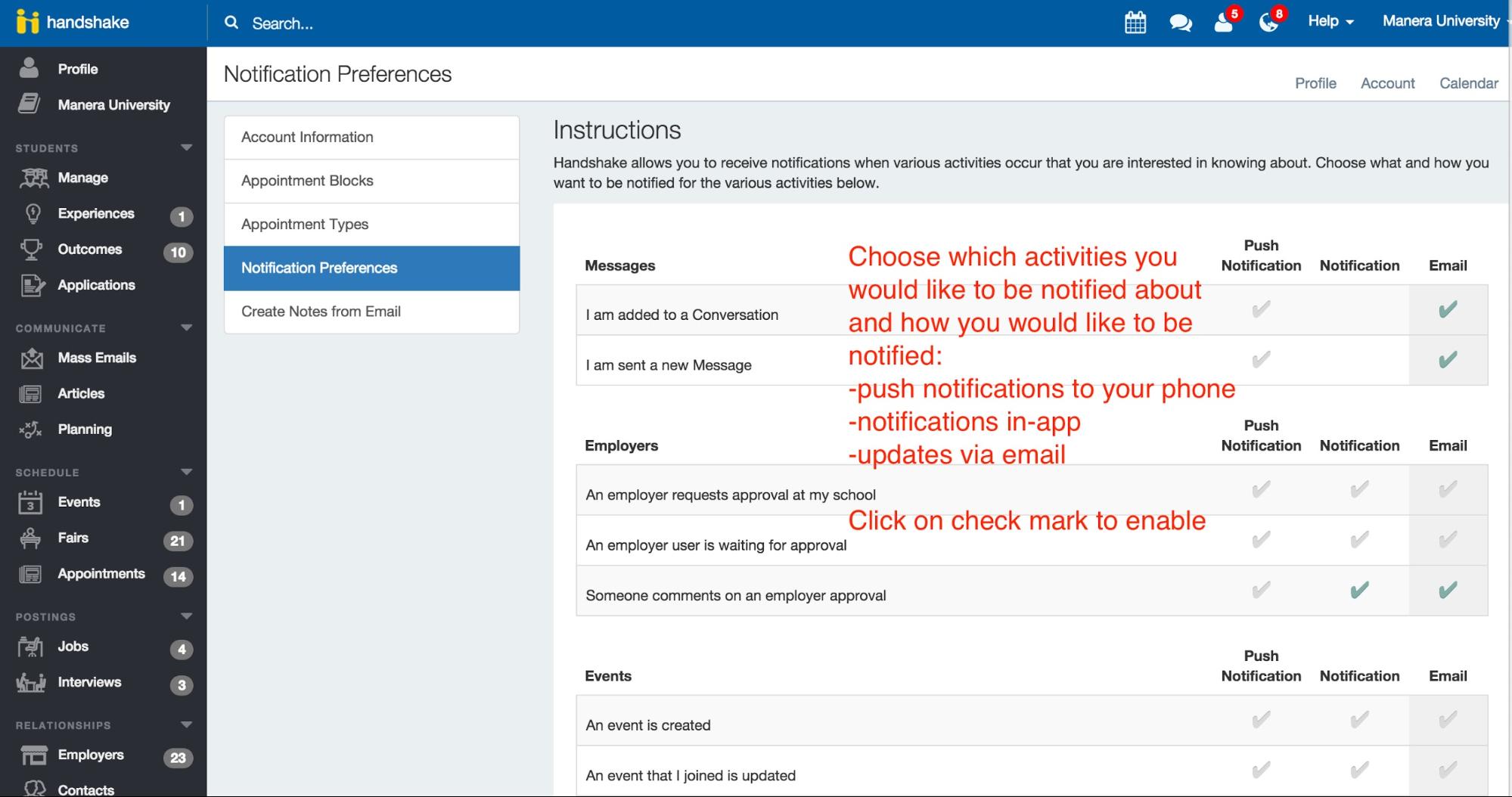 Create Notes from Email
Import important student email exchanges into the notes page on Handshake to help you remember your interactions with students and to share information with mentors and other staff members. You're also able to edit Contact notes here.