Viewing Handshake from the student's perspective will become a critical part of your process as a Handshake user. It will allow you to experience exactly what that student is experiencing, troubleshoot issues that students bring to your attention and check any pins, postings, events, etc. that you have posted to students' pages.
See below for a step-by-step on how to view as a student:
On your homepage, use the search bar function at the top of the page or click Manage to search for the student who you wish to view as: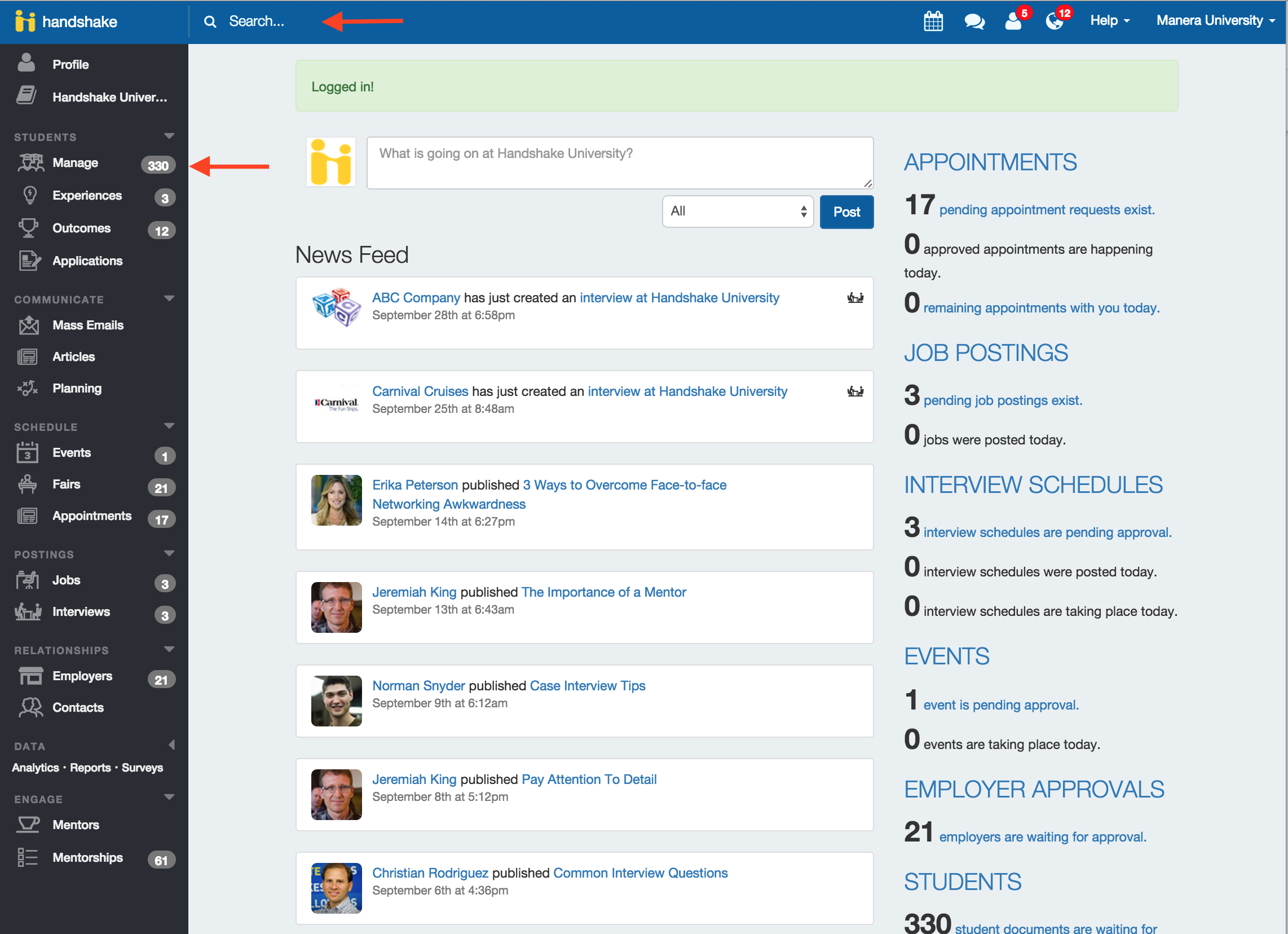 Once you are on the student's profile page, scroll down to the Actions section and select View As This User: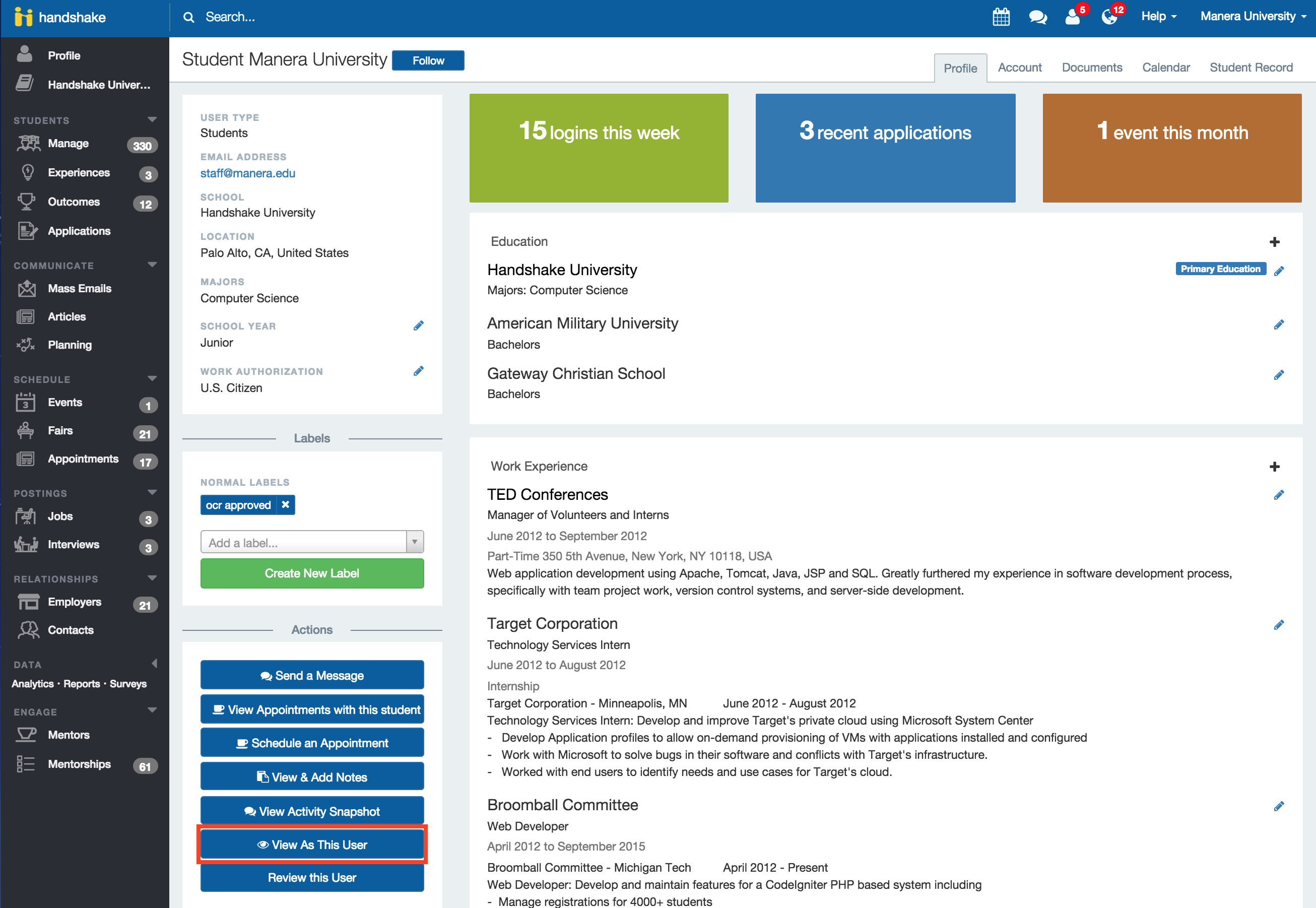 Once you click View As This User you will be viewing all content in that student's perspective. After you are through, it is very important to remember to go back to your normal view. Click Normal View in the top right corner of your screen to view Handshake from your career services perspective.