To download an attendee report for a specific event, follow these steps:
 
Click

Events on the left hand navigation bar.

On the

Events page, click on the event from the Events List for which you'd like to run the attendee report.
On the event's overview page, click on the Attendees tab in the upper right hand corner.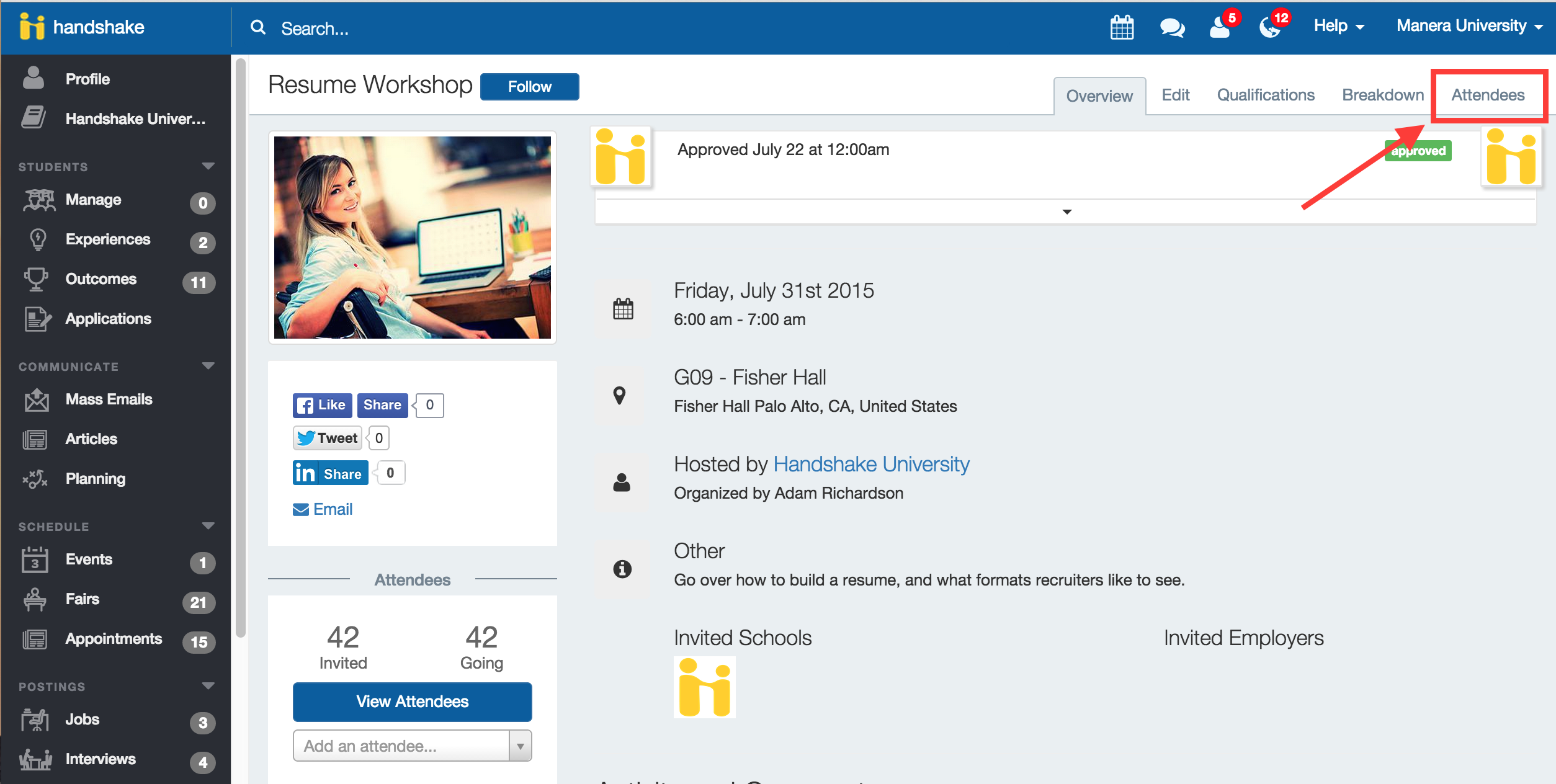 From

Event Attendee Review, click on Download Attendee CSV at the top of the page. A comma separated variable file (.CSV) will pop up. The file can be saved to your hard drive in the format needed, (for example, an Excel file).