After joining Handshake, creating your profile and connecting with your company, you'll need to get permission to connect with schools in order to begin the recruiting process.  To learn more read How do I search for schools and request approval?  

As soon as you request approval, you'll be placed in "Pending" status until the school's Career Services staff approves (or declines) your request to connect with their school.  While you're in Pending status, you won't be able to interact with students at the school, post events, or create interview schedules at the school. You are welcome to create a job posting, but you won't actually be able to post it to the school (and its students) until you are approved.
You can view your status with schools by:
Clicking on Schools in the left hand navigation bar. 
From here, click on More Schools on Handshake and select the check box next to the Pending Approval Status filter.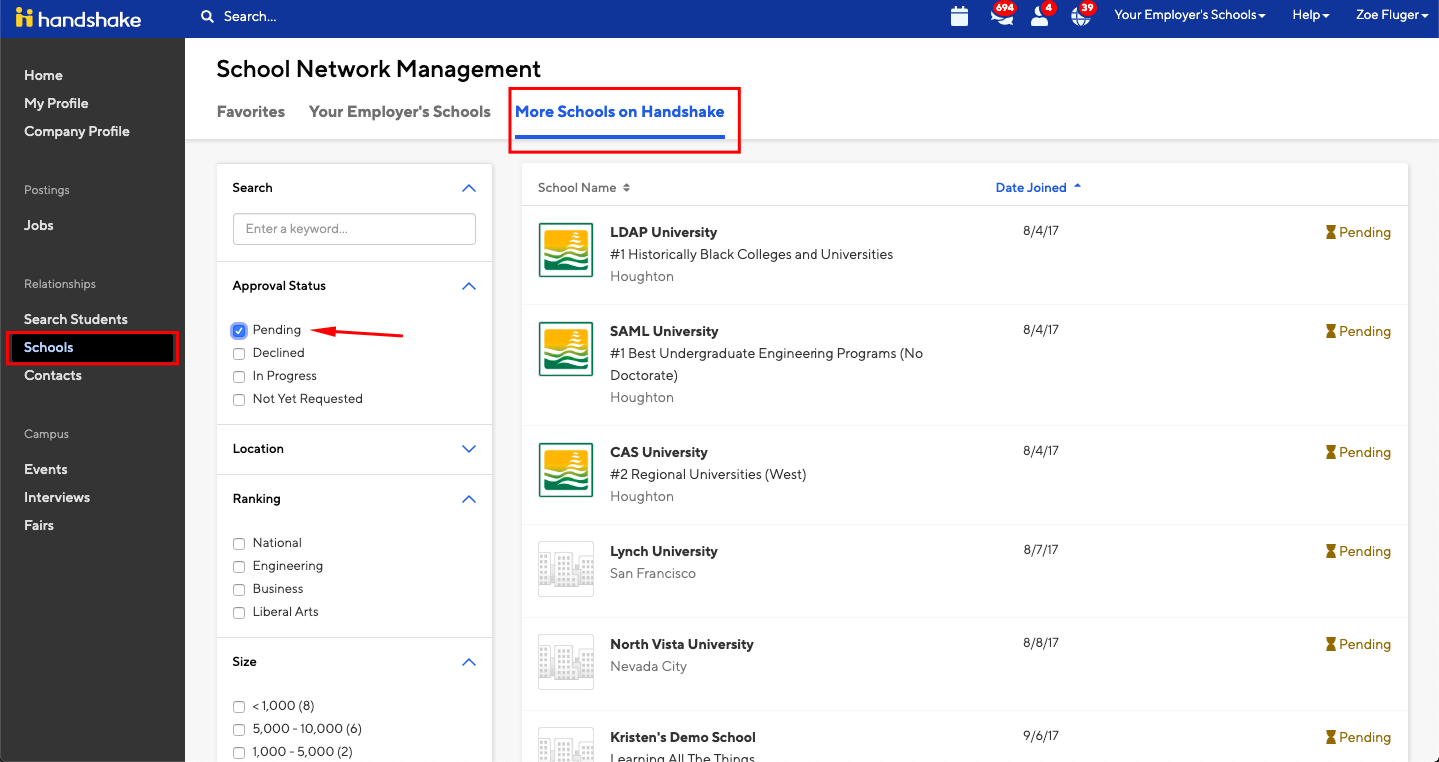 If the school chooses to approve your request, they will give you specific permissions of activities you can engage with at the school (called "roles"). To learn more read Employer Roles at Schools.
Each school has it's own has its own policy regarding employer approval time frames. It typically takes 1-5 business days for a school to approve an employer and their job postings. If you do not receive a response within that time frame, I would suggest contacting the Career Services department at the school. You can find the contact information for a school's Career Services by selecting Schools in the left hand menu, and then clicking on the name of the school you wish to reach.

Note: Handshake is unable to change an employer's status at a school. If you require expedited approval or have been denied access to a school, contacting the school's Career Services staff directly is the quickest way to expedite your approval.