If you've been declining applicants, you can filter them away with a default saved search.

First, select your filters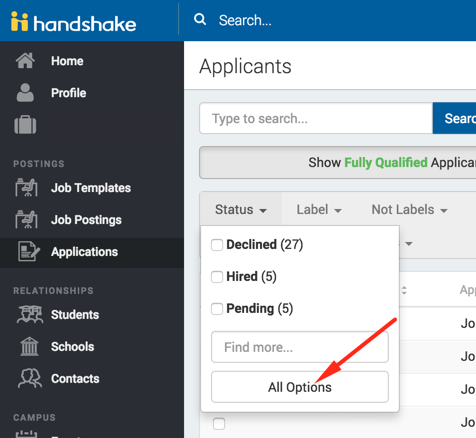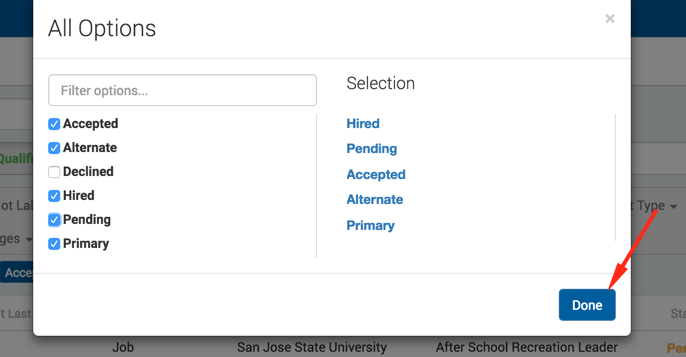 Next, use the plus next to saved search to add a search, and save it wth a name you'll remember

After you saved it, click the saved search button to see your saved searches.
From there, mark it as your default.
This will automatically apply these filters every time you come back to this page, filtering away all declined applicants.