If you've been declining applicants, you can filter them away with a saved search to easily remove them from view.
Select Applications on the left hand navigation bar to view all the applicants to your posted jobs.
First, select your filters. Click on Status and then All Options.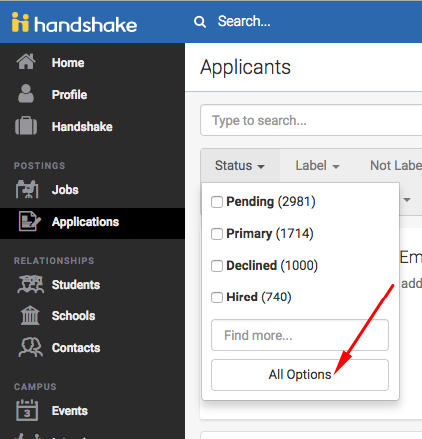 Check the boxes next to Alternate, Hired, Pending, and Primary. Then click Done.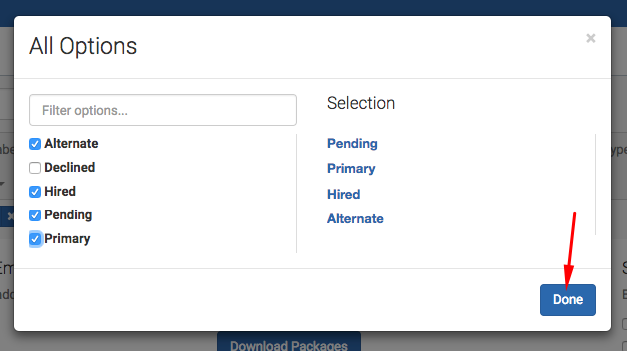 Next, use the plus next to Saved Searches to add a search, and save it with a name you'll remember.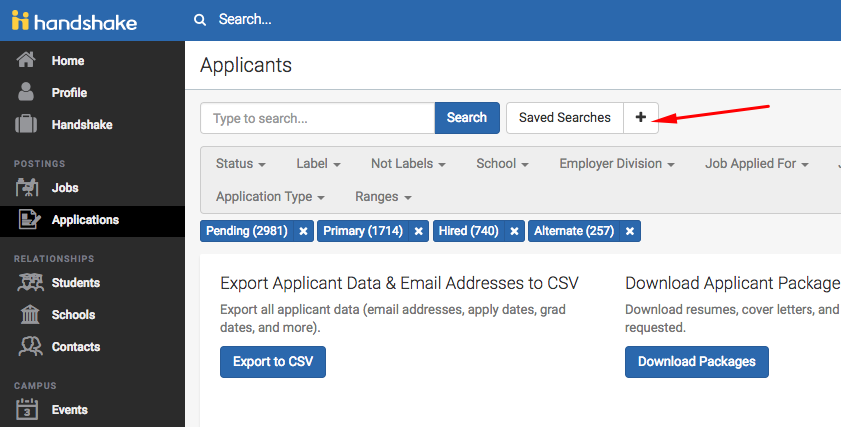 After you saved it, click Saved Searches at anytime to see your saved searches. Select this saved search to easily filter away any declined applicants. Repeat this process using any number of filters to help easily organize your applicants.