If you would like to review past requests to determine who approved or denied a request for a student connection, follow the steps below.
1. Click on User Requests (the person icon), located in the upper-right corner of the screen, to the left of Help.
2. The pending requests page will load. From the menu on the left of the page, click:
Successful to access all approved student connections
Rejected to access all denied student connections
3. All student requests that have been manually processed by a career services user will be displayed on the page by date, with most recent requests at the top. Locate the student's name from the list, click the three hashmarks to the far right in the relevant row, then click View Request.

4. In the popup that appears, click either the red Reject button or the green Approve button.
This action will not change the user's request status, as it has already been processed.

5. In the red popup that appears in the lower-right corner of the screen, the following information is provided:
the status of the users request (successful or rejected)
who updated/processed the action
when the action was taken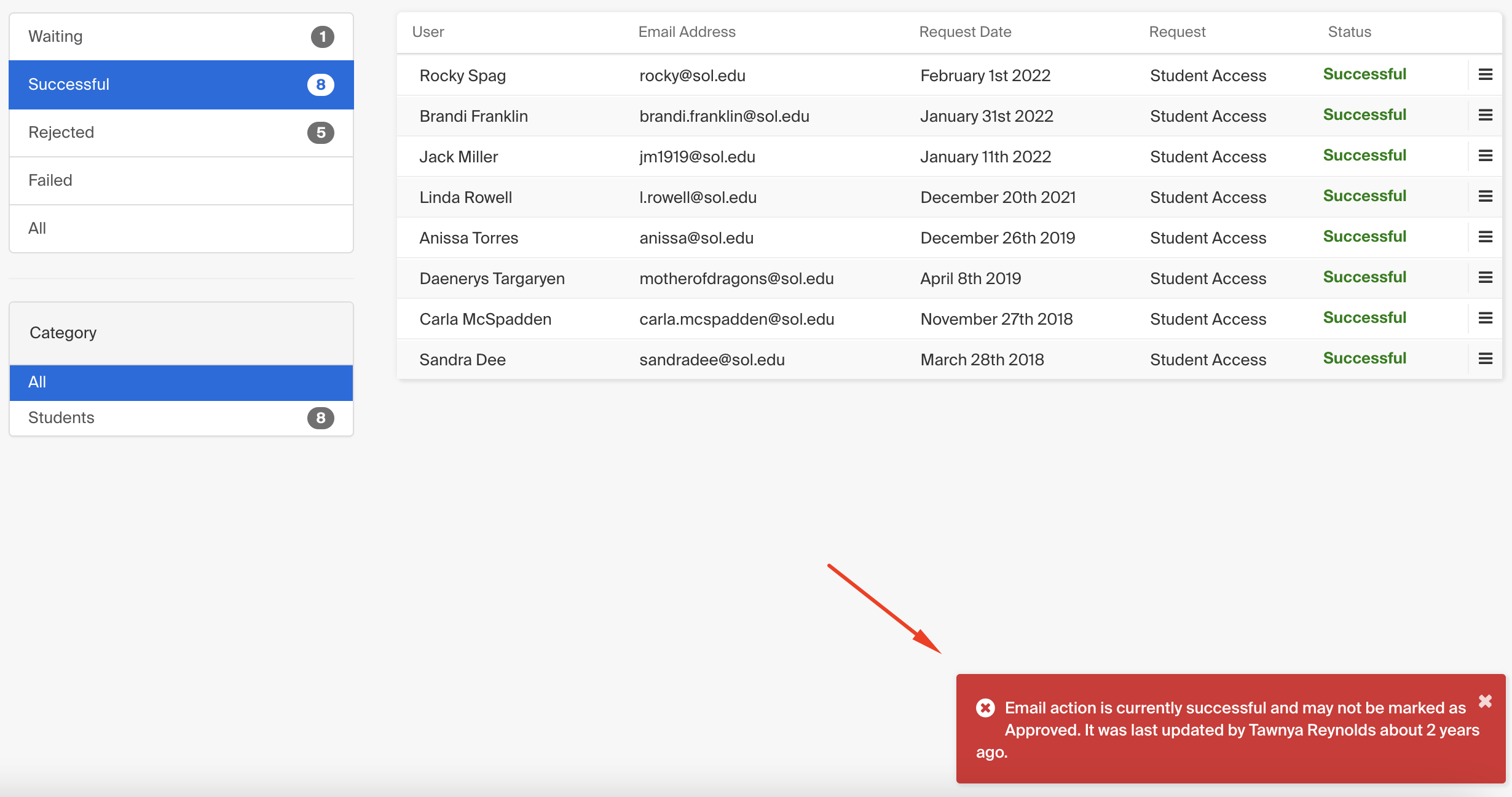 If a student request was previously rejected, and should be approved at your institution, or if a request previously failed, follow the steps outlined in Add an Existing Student Account to Your Institution.
A student may be displayed as "Failed" in the following circumstances:
Student was already added to another institution
Invalid email action type
User has already been reactivated
Student was already approved at the requested institution
After successfully following the steps to add the student, the "rejected" or "failed" request will remain listed on the Rejected or Failed page, as this is referencing the original request receive. This does not impact the current connection status.