Students that have taken a slot can request to swap slots with other students. They can request and respond to swaps any time during the signup period. A student can request multiple swaps.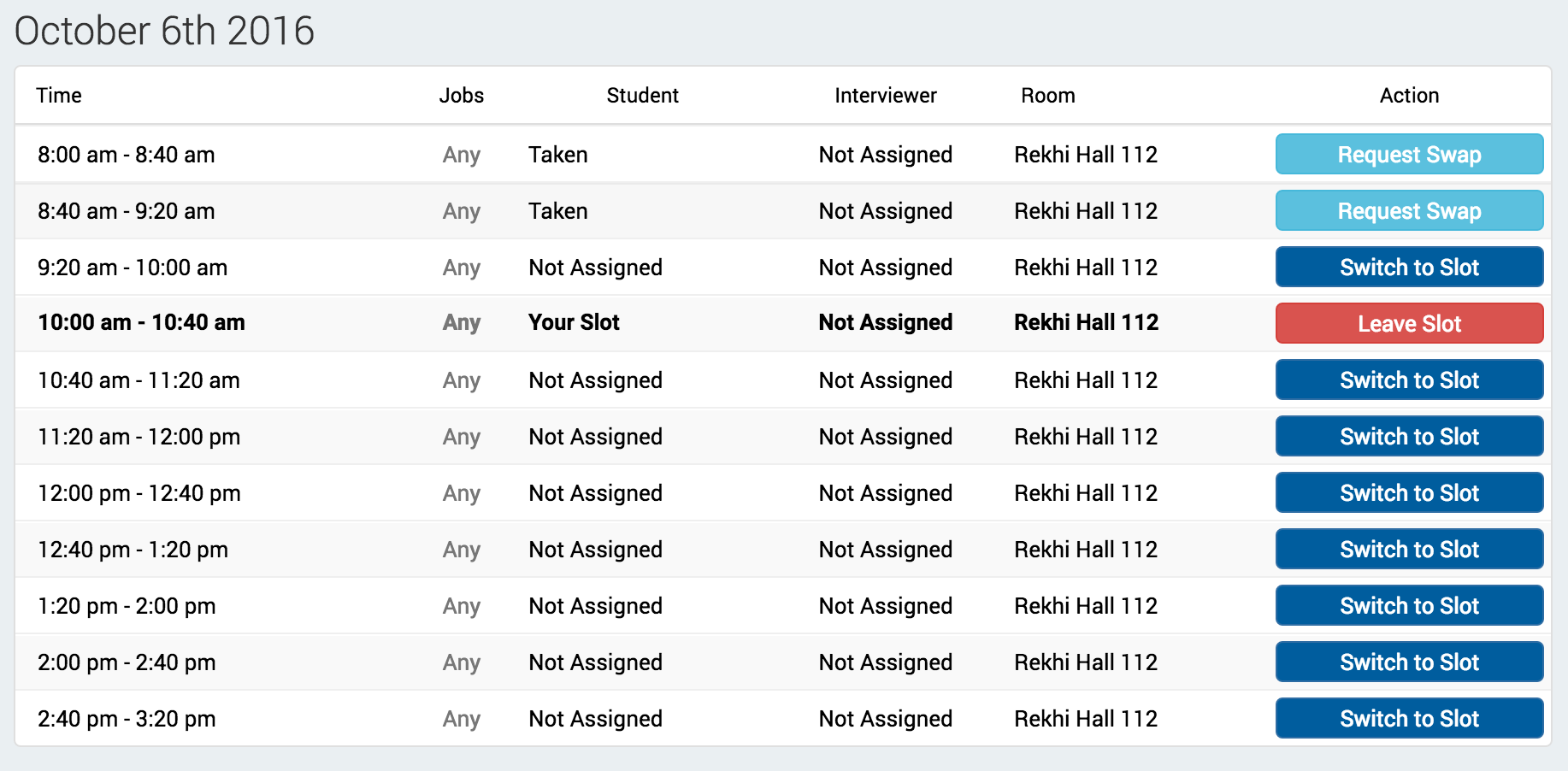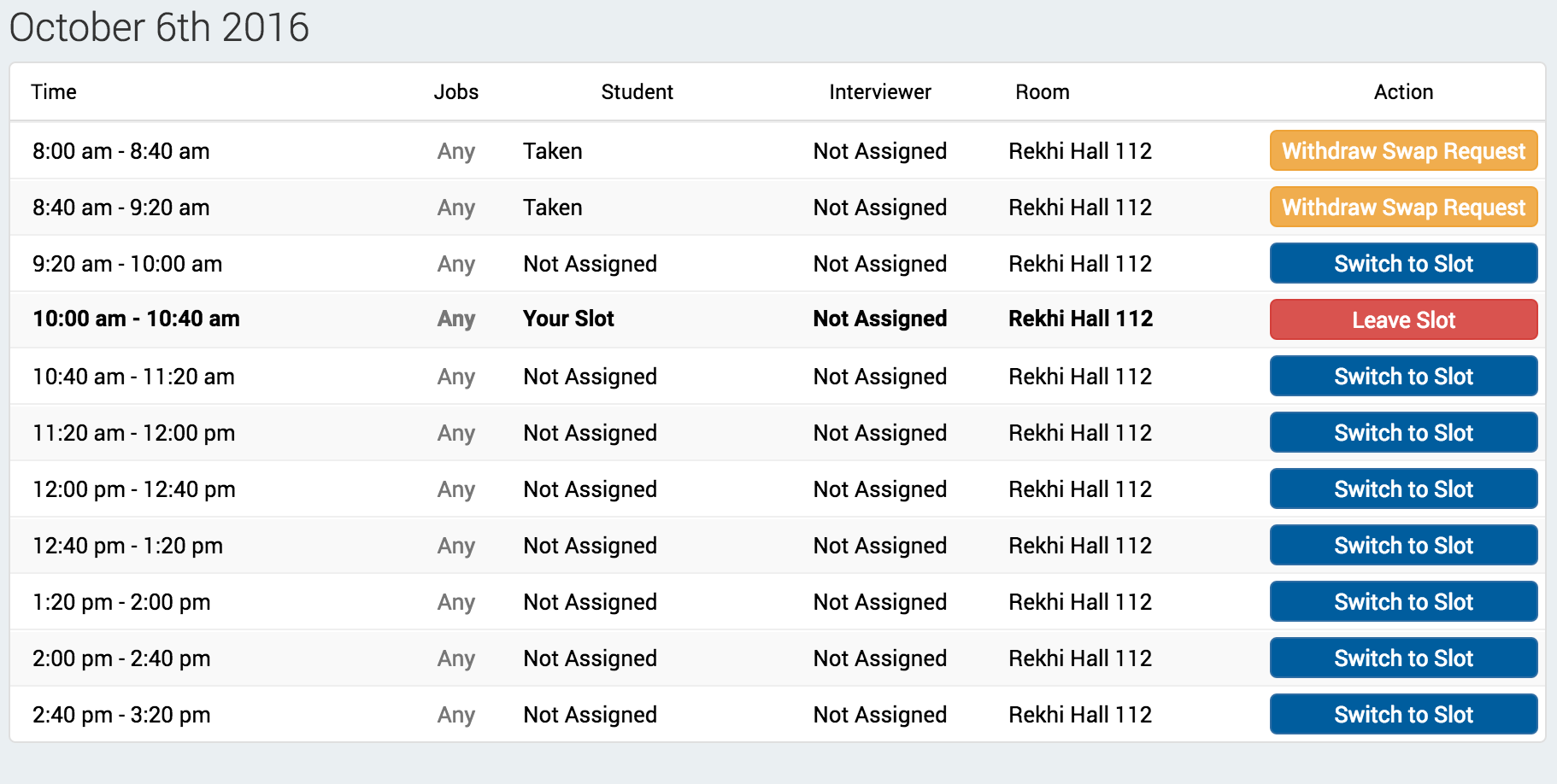 When a student submits the swap request, an email is sent to the person holding the slot. Student information is always kept anonymous. If the student receiving the request accepts, they will be asked to choose from the available slots plus the slot of the student requesting the swap.
Once they choose a new slot, the swap is executed. Other swap requests by the student requesting the swap are cancelled and the students are put into their new slots.