If your job has expired, and you would like it to remain open to applicants, you will want to renew the job at all or some of your approved schools. 
Follow these steps to renew your job posting:
Click Jobs in the left hand navigation bar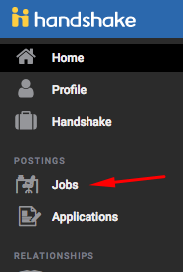 Filter by the expired status
Select the job you are interested in renewing

Select Target More Schools




Where the job has expired, you can then edit the apply start and expiration dates at each school individually if you wish. You can also choose a global apply start date and global apply end date, which will update the job at all schools at once.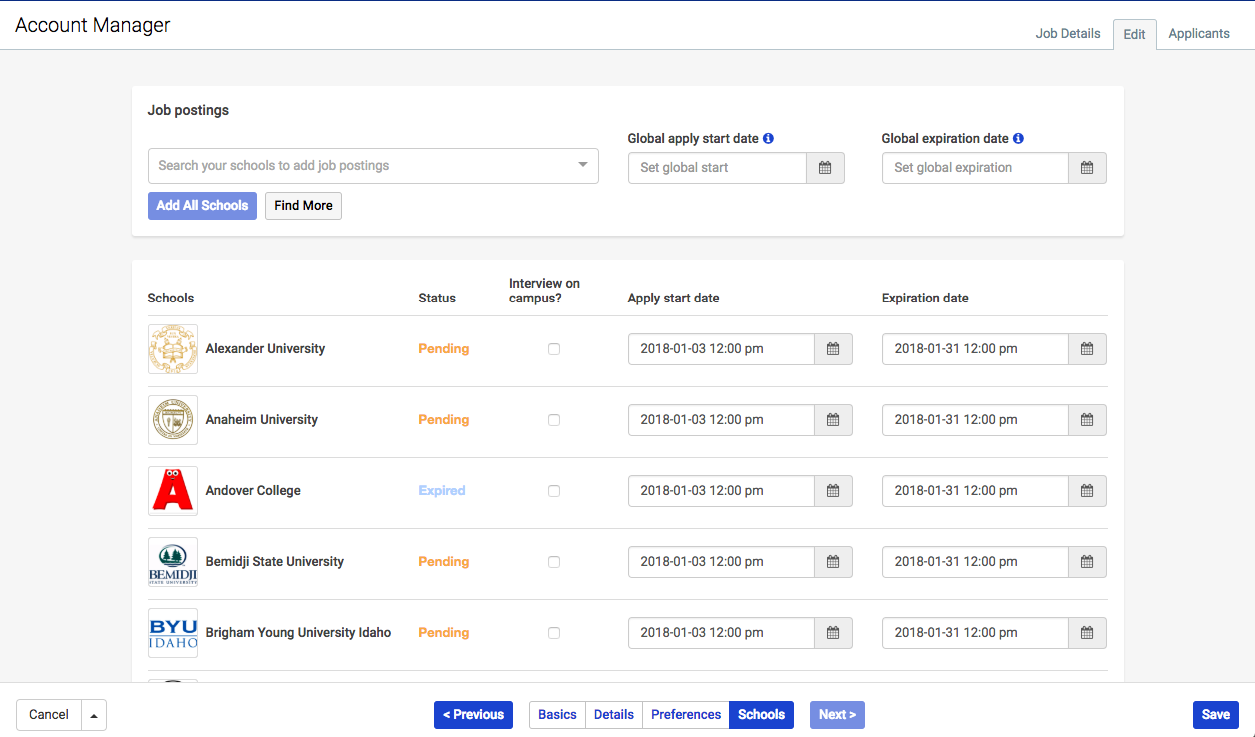 Lastly, you can choose additional schools to post to as well, if you've been approved by more schools since you last posted this job.
When you're all set, select Save Changes in the bottom right corner.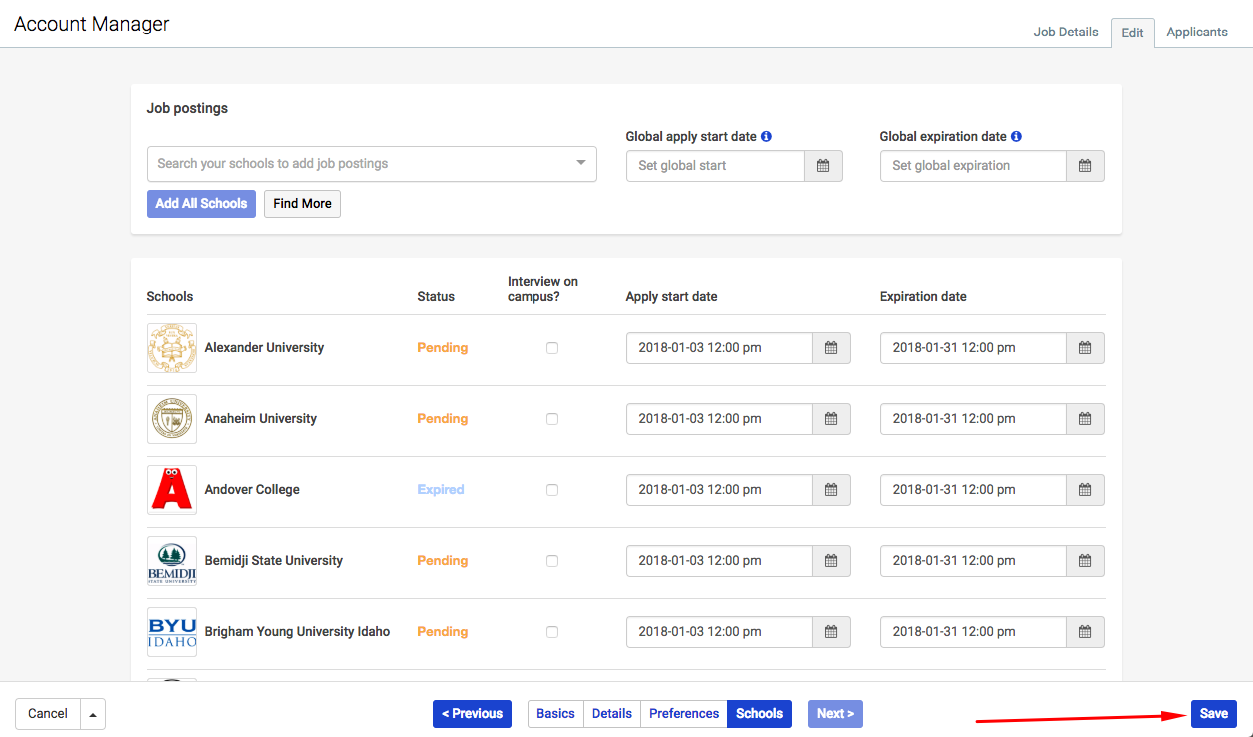 Keep in mind that the status of the job will be reset from 'expired' to 'pending', as the schools' career services groups do need to approval the job again.
If you would like to renew the job posting, but would not like the past applicants to be associated with it, you may want to duplicate the job, and then post the duplicated job. You can see directions for this here.