Do you share FDS responsibilities with institutional research? Invite them to take the survey as a student to learn about the student experience firsthand!
This article highlights the steps for demo-ing the First Destination Survey functionality with other campus stakeholders.
How Career Services staff can setup a test student account to demo FDS functionality
This section will walk you through the steps (as a Career Services staff member) for creating a test student account in order to demo the FDS functionality in Handshake to other stakeholders.
1. Log into your Career Services user account and create a student account with this new "fake" email address on the Manage Students page. You can use this guide for more information on setting up a new student account.
2. Log out of your university email client AND log out of all instances of your current Career Services Handshake account
3. Log into the "fake" student university email account in order to confirm the account. You will need to click on the link that you received in your email.
Tip

: If you don't find your confirmation email, please

check your spam folder

.

To prevent future e-mails from being sent into your spam folder add handshake@notifications.joinhandshake.com to your contacts.
4. Distribute the credentials for this new student account to any on-campus stakeholders who will be demoing this FDS tool. You can do this by sending them an email.
Just to note, general students WILL receive an invite that looks like the image below, but for the purposes of demo-ing this to on-campus stakeholders, we recommend that any on-campus stakeholders log into Handshake to take the survey.
For reference:
Students will receive an FDS invite email that will have a message from your university and look like this: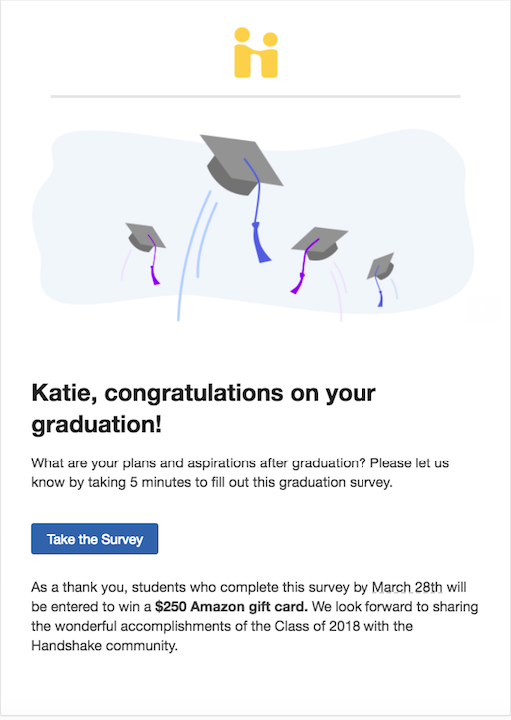 How on-campus stakeholders can demo First Destination Survey from a student perspective
This section will walk on-campus stakeholders through the steps to using a test student account in order to explore the FDS functionality in Handshake. If you should be demo-ing the FDS tool, start here!
1. Navigate to this link to log into Handshake: https://app.joinhandshake.com/login
2. Enter the specific test student account credentials that your Career Services office has shared with you.
3. Once you're logged into the test student account, select the Career Center option in the top navigation menu: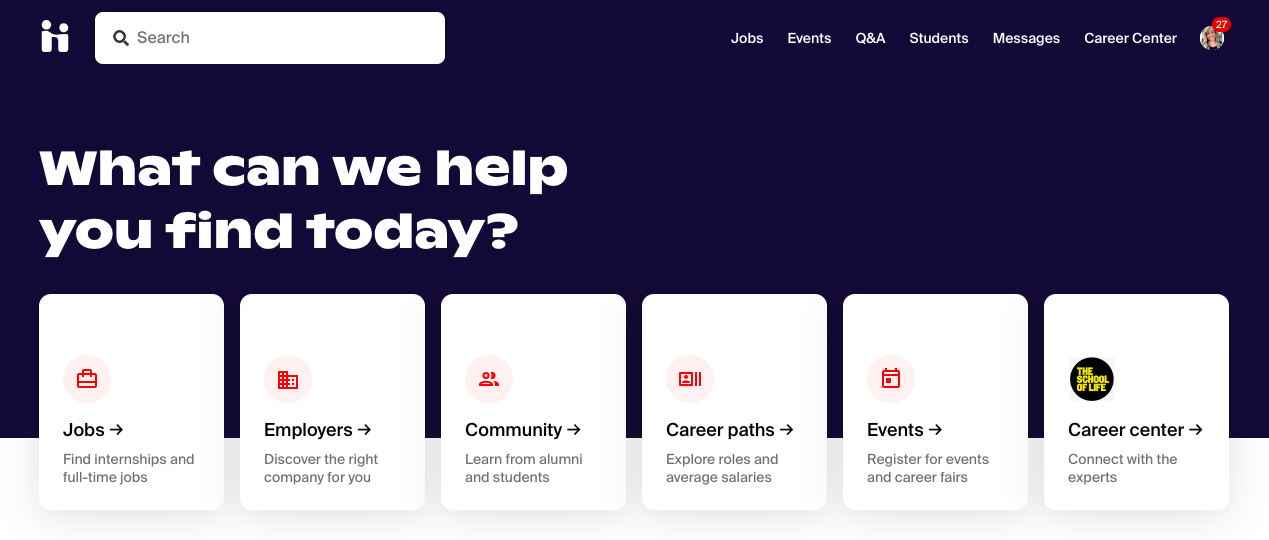 4. Select First Destination Survey from the next page.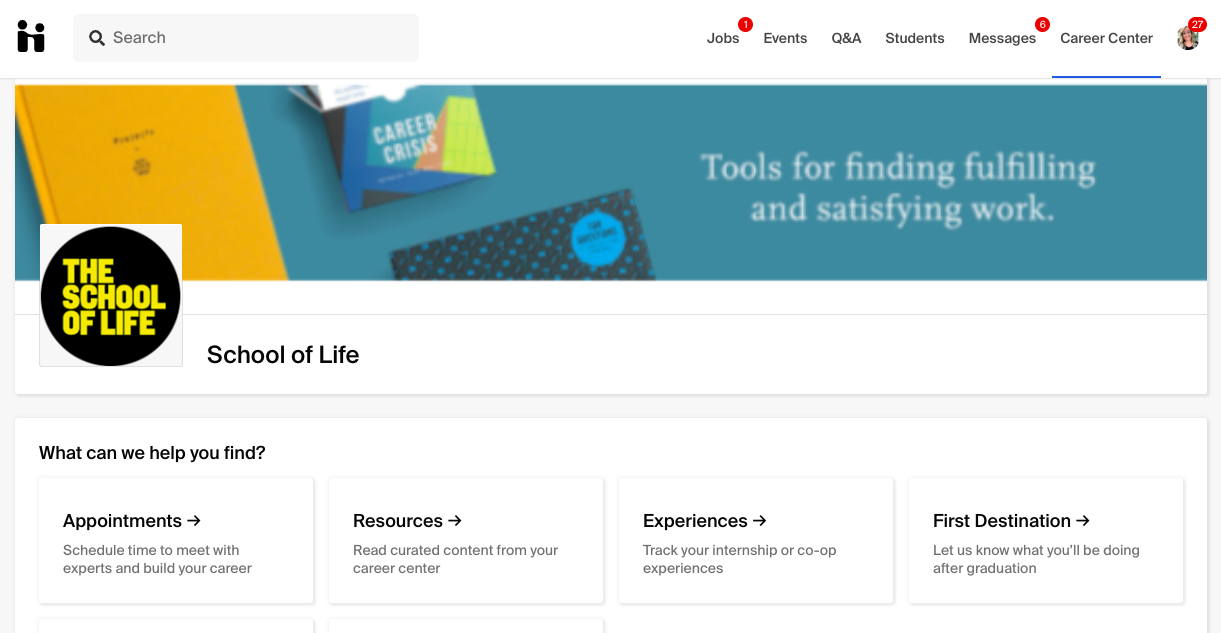 5. When you (as a student) are invited to a First Destination Survey in Handshake, use your demo account to explore the different features and questions!