When creating a job on Handshake, you may want to direct candidates to apply via your specific Applicant Tracking Website. You can now do this seamlessly while creating your job postings on Handshake! Here's steps on how.
Create a new job posting by clicking on Jobs in the left hand navigation bar, and then select the Create Job tab in the right hand corner.




On the first page, under the question Where should students submit their application?, check the bubble next to Apply through external system


In the box below, Add your Website or Applicant Tracking System URL




Important to Note: If Resume or any other document is checked on the Details page under Required Document, candidates will first be asked to upload their resume via Handshake, but then be taken directly to your external Applicant Tracking System URL.



If an employer has ever had an interview on campus, they will still see the documents section with resume checked by default.

This is because the job could potentially be associated with an on-campus interview, and having resumes is important
You can always uncheck this box on the Details section of your job posting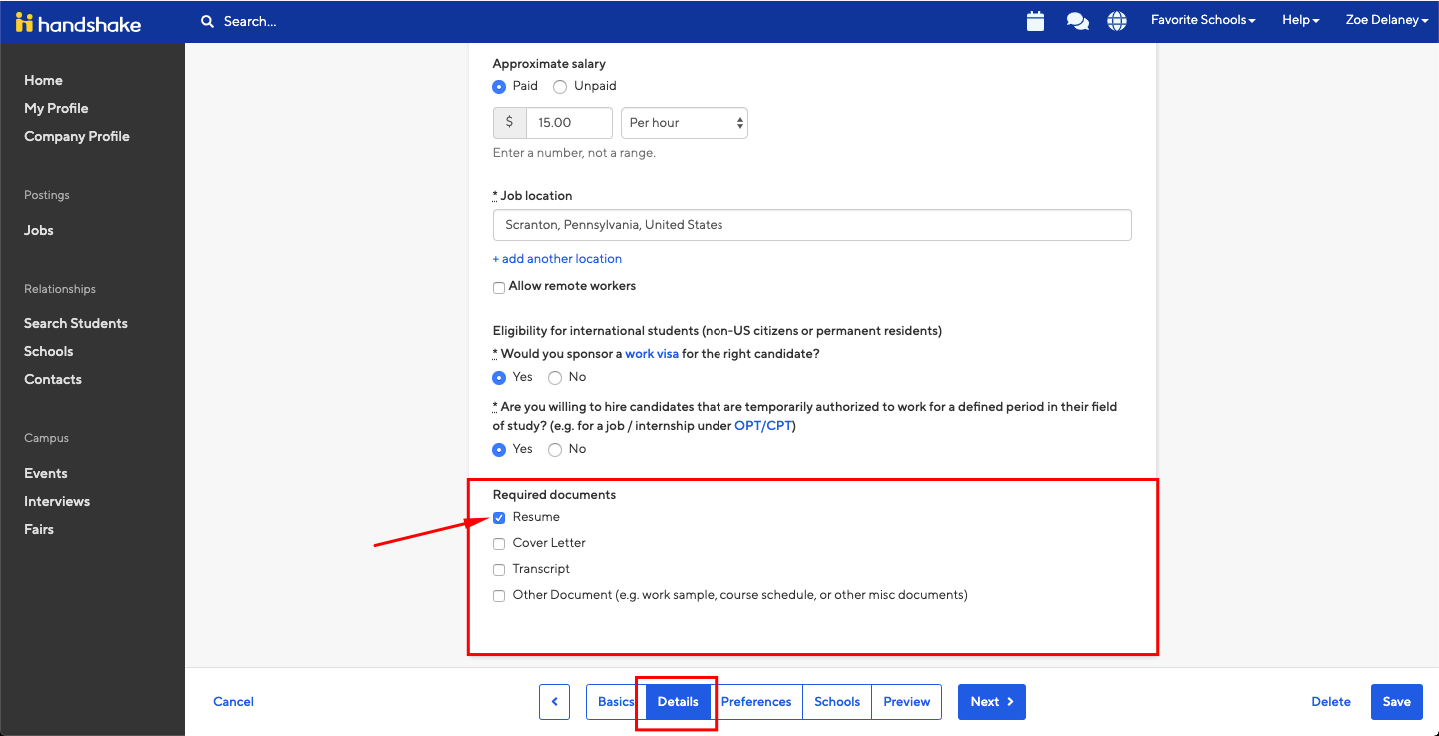 If Resume is checked under Required Documents on the Details page of your posting, students will see the following pop-up modal when they apply: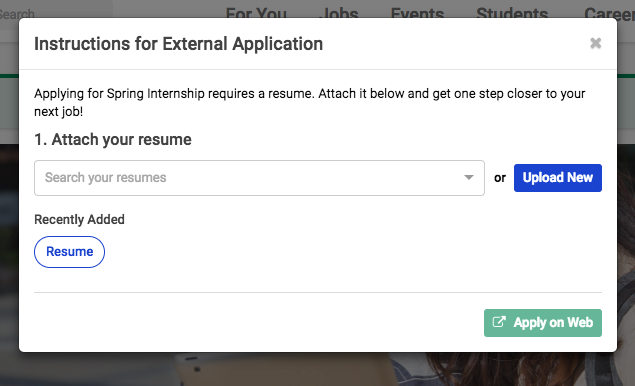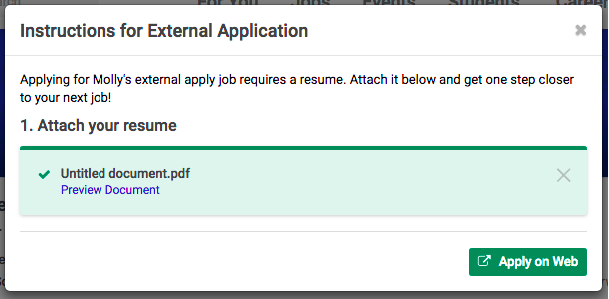 If Resume is not checked under Required Documents on the Details page of your job posting, students will see Apply on Web and be taken directly to your Direct ATS URL.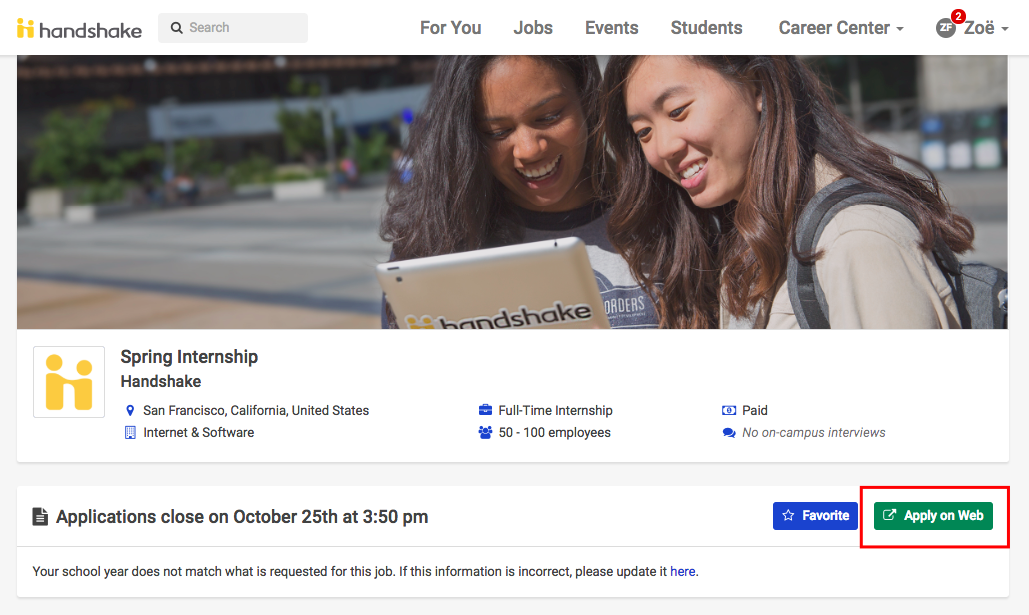 Is this an integration with my ATS? No. But students won't have to apply in Handshake first, they will just be directed to your website to apply. This will greatly reduce drop-off between Handshake and your ATS!
Can I still require students to submit a resume if I will use this job to interview on campus? Yes. The documents section will still appear on all of your jobs. You can choose whether or not to require a resume, and edit this at any time.
If I use Direct ATS, can I still see who tried to apply on my website? Yes. Any student who clicked to apply on your website will be included in the applicants tab for that job in Handshake.
Below is a downloadable PDF presentation deck put together by our Product Team on Direct ATS, for any further context and assistance.