In Handshake, you can direct candidates to apply through your applicant tracking system, streamlining the application process.
If you haven't created a job on Handshake yet, refer to How to Post a Job.
1. To begin, click Jobs from the left navigation bar, then click the blue button Create Job.
To include your ATS in a job post that was saved as a draft, click the white button View drafts on the Jobs page. 
To include your ATS in a job that isn't posted, click the Not Posted tab on the Jobs page and select the job.

2. In the Application process section of the job form, select the option On a seperate website to the question "How will candidates submit applications?"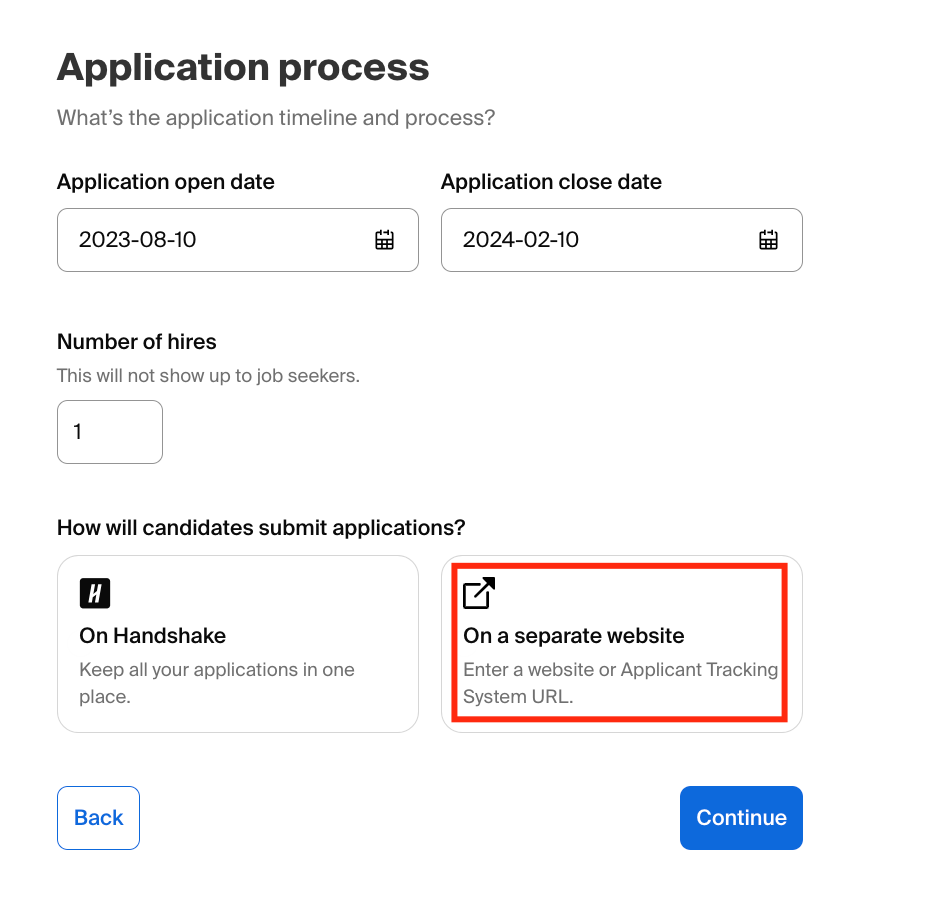 3. Enter the external URL in the External URL field, then include any instructions you'd like to provide candidates in the Instructions for external applications textbox.
Note: the URL must begin with http:// or https://.
Employers with Workday: The External URL field is pre-filled and only editable if the Applicant tracking systems global setting is enabled to "Allow users to change default "External Apply" URLs".
Employers with Greenhouse: The External URL field is not visible, nor is the textbox for Instructions for external applications.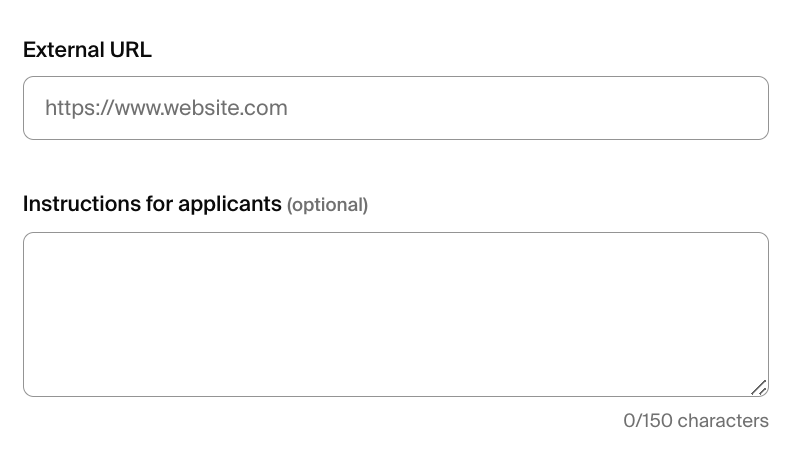 4. Students will be directed to your ATS to submit their application, as well as any required documents. 
The Applicants tab displays the applicants who clicked to apply to your job posting.
Note: you may receive applicants who clicked through to your external application, but did not complete it.
Check out our Job Applicant Management Guide.