Employers have the ability to request to host events with the various schools that are on Handshake (provided they are approved at the school and granted the role of "Post Events").
These events may be hosted at the University's campus, off-site, or virtually. For more information on the creation process from the Employer perspective, please check out this article: How to Request an Event
To process these event requests from employers, you'll need to click on Events on the left of Handshake: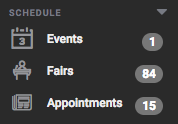 On the following screen, you'll see the list of events that are currently pending or approved, and you'll have the ability to Approve/Decline the request from this screen as well:

To see more information on the event, simply click on the name of the event, and you'll see the Event overview page.
When an Event is hosted on campus, you'll see the option to Edit the Event in the top right corner of the screen: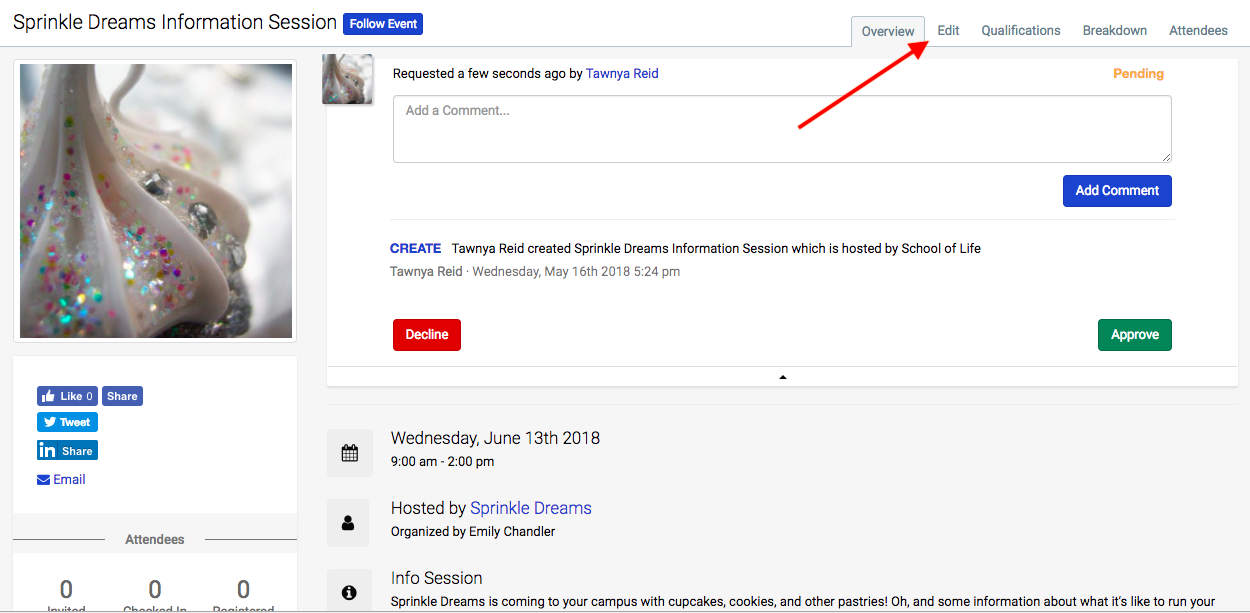 When the Event format is Off-campus or Virtual, you will not see the option to click Edit; only the Employer user will be able to edit these events. If you find that edits need to be made to the Event, you can follow up with the employer directly; just keep in mind that comments posted on the Event are viewable by other Career Services staff, the Employer, and Students.
You'll be able to see the event location identified either with an address for off-campus, or with Virtual Session for virtual events.
An example of an Off Campus Event: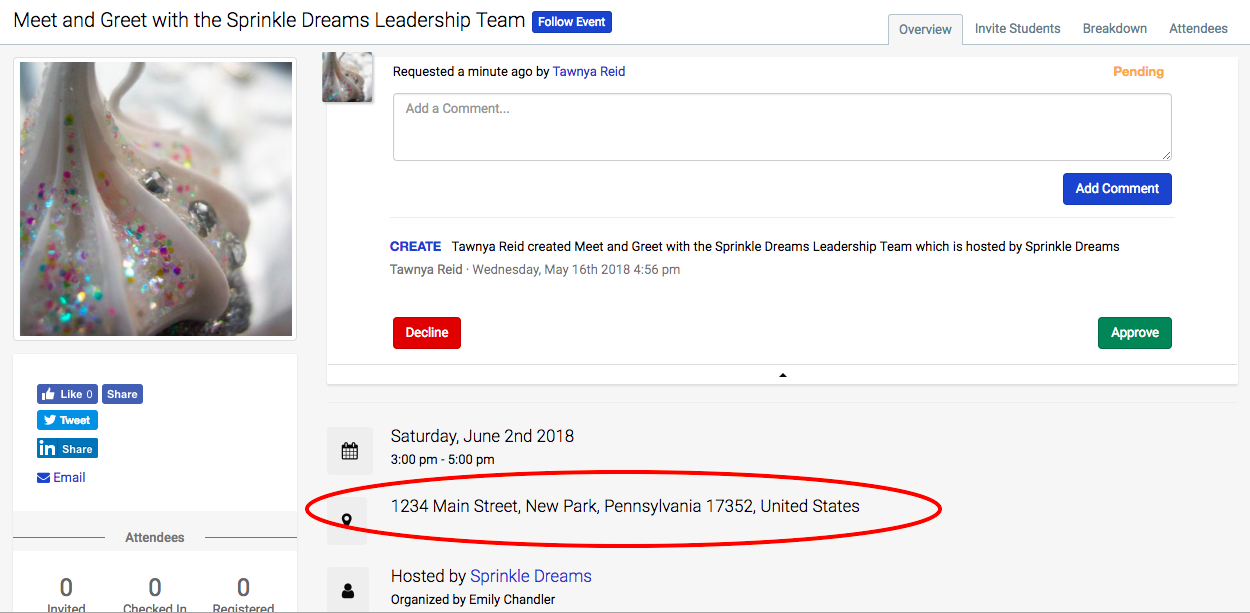 An example of a Virtual Event: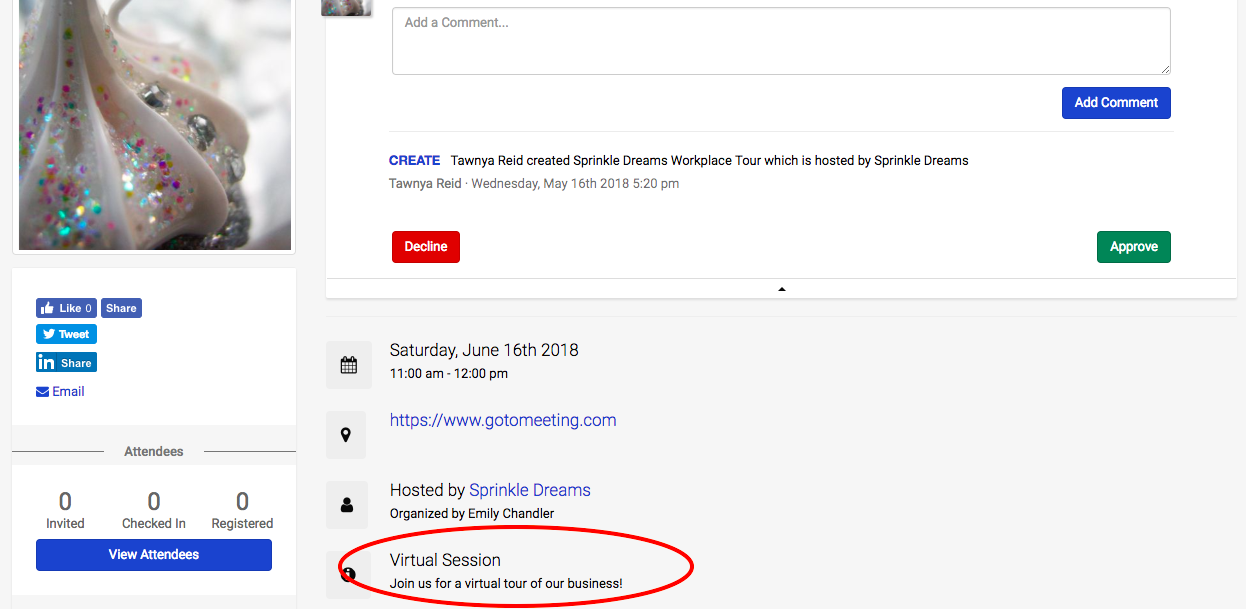 Please note: Employer requested events cannot be deleted by Career Services staff or the Employer. If an employer requested event needs to be deleted, please reach out to our Support Team for assistance.